Democrats Try to Prevent Trump Launching North Korea War, Accuse Him of 'Amateurish' Planning of Kim Meeting
Two Democratic senators have accused President Donald Trump of "amateurish" planning of a planned Tuesday summit with North Korea, while also introducing legislation intended to block the president from preemptively striking the Asian nation.
Senators Tammy Duckworth and Chris Murphy introduced the amendment to the John S. McCain National Defense Authorization act on Monday, aiming to prevent the president from starting a war with North Korea without an imminent threat or without the permission of Congress.
Murphy, who sits on the Senate Foreign Relations Committee, said he wanted diplomacy to work with North Korea but wasn't "holding his breath" for Trump to succeed. The senator said that the summit had been planned in an "amateurish" manner, and the objectives were "unclear."
"If this summit fails, there is a good chance that John Bolton and other cheerleaders for war in this White House will use this failure as an excuse to move towards military action," Murphy added. He argued that Congress must "reclaim its constitutional duty of war-making" and ensure that Trump is forced to seek congressional approval before any strikes against North Korea.
Duckworth expressed the same sentiments, while also saying that any military action by the U.S. against Pyongyang would be "catastrophic" for the nearly 80,000 service members stationed around East Asia.
While Duckworth admitted she was "relieved" that Trump's rhetoric towards North Korea had changed, she said that those in power need to understand that war costs human lives, not just "dollars and cents." She added that "the president must get congressional approval" before any confrontation is launched.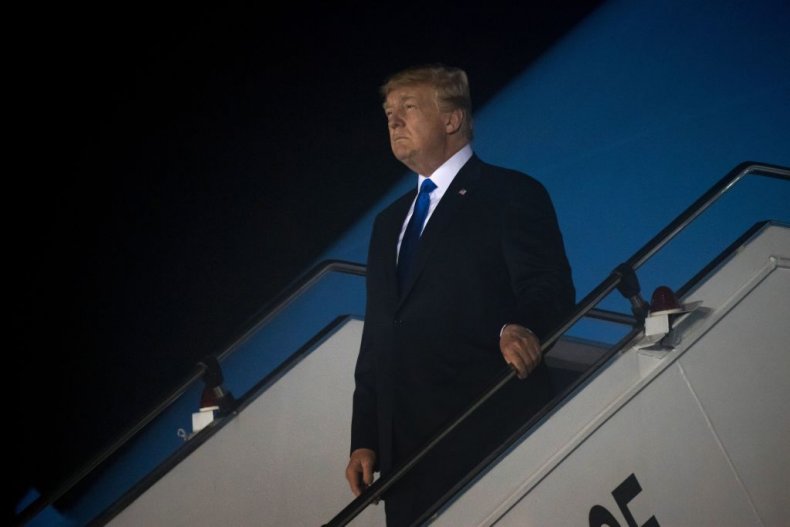 Trump arrived in Singapore on Sunday for a landmark face-to-face meeting with North Korean leader Kim Jong Un. Both sides expressed positive sentiments toward the summit, raising international hopes that Pyongyang would agree to complete denuclearization. However, skeptics are concerned that Trump or Kim are unpredictable, leading to a potentially disastrous outcome.
Secretary of State Mike Pompeo said Trump was prepared to offer "unique assurances" to Kim in exchange for "verifiable" denuclearization. The U.S. negotiators also told media that talks are moving "more quickly than expected," the BBC reported.
Despite the negotiators' positive tone, Duckworth and Murphy, as well as others within their party, remained skeptical.
This isn't the first time congressional Democrats have moved to block Trump from launching a military strike on North Korea. In October, representatives in the House and Senate jointly introduced the "No Unconstitutional Strike against North Korea" bill. A similar bill was also put forward in January 2017.