Immigration advocates have expressed outrage at the fact that immigration was "once again, not debated" at the Democratic primary debate in Charleston, South Carolina, on Tuesday.
"Thousands of people have been denied asylum, thousands of families have been separated, and many are in deplorable detention conditions," The Refugee and Immigrant Center for Education and Legal Services (RAICES) said in a press release sent out after the debate.
"[Deferred Action for Childhood Arrivals] recipients might lose their DACA this year, and white supremacists are shaping immigration policy. We need a real conversation about this critical issue," the organization said.
With immigration taking the backseat to a host of other issues, with much of the focus during the primary debates centering around healthcare, RAICES has called on Democratic presidential candidates to participate in a debate focused solely on immigration.
"There have been four debates in 2020, and we still haven't heard a substantive conversation about immigration policy on the stage," RAICES said. "During the last debate, immigration was the last question of the night, and the moderators ran out of time."
Hearing candidates' plans on immigration, as well as giving them the chance to question each other's own platforms on immigration, "really matters to millions of people in this country who are undocumented, refugees, have family members who are affected, or simply care about the humanity of the immigrant community," RAICES said.
The organization also appeared to criticize the legacy of former President Barack Obama, who oversaw widespread deportations across the U.S., with RAICES asserting: "We need to know how they plan to be better than the last Democratic president who deported a record number of people and separated countless families."
Earlier this month, Amnesty International USA held a presidential forum on asylum and immigration, to which both Democratic and Republican candidates were invited.
Tom Steyer represented himself at the forum, which was moderated by Hamed Aleaziz, an immigration reporter for BuzzFeed News, but other Democratic candidates chose to send representatives on their behalf.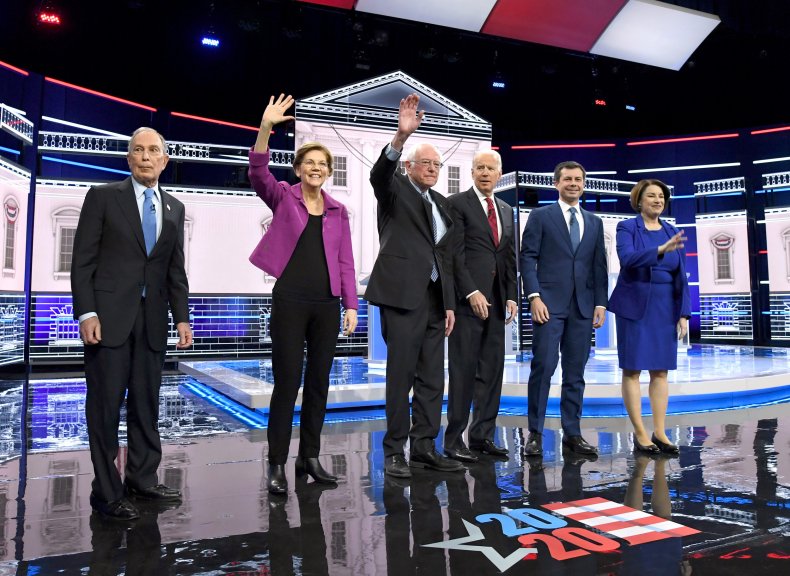 Texas Rep. Joaquin Castro represented Massachusetts Sen. Elizabeth Warren at the forum, while Minnesota State Sen. Melisa Franzen spoke at the event, representing Minnesota Sen. Amy Klobuchar. Vermont Sen. Bernie Sanders was represented by Faiz Shakir, his campaign's national manager. Nevada State Sen. Yvanna Cancela represented former Vice President Joe Biden.
It is likely that immigration would be a major focus in future debates between the Democratic Party's nominee and President Donald Trump. However, in the race to take on the president, RAICES said the issue has largely fallen off to the sidelines.
Whether or not an immigration debate does take place, RAICES said it plans to release a scorecard on immigration for presidential hopefuls. "Since candidates are not breaking it down for us, we are going to break it down for them," the organization said.