Democrats Narrow Gap in Washington District Trump Won by 7 Points Amid Push to Expand House Seats
As Democrats look to push House Republicans further into the minority, the Democratic challenger in a Washington state House race has narrowed her deficit against the Republican incumbent to make it a near neck-and-neck contest, according to an internal Democratic poll provided to Newsweek.
Despite President Donald Trump winning Washington state's 3rd Congressional District in 2016 by more than seven points, Democrat Carolyn Long is trailing Rep. Jaime Herrera Beutler (R-Wa.) by just two points, within the survey's margin of error. In 2018, Herrera Beutler bested Long by roughly 16,400 votes, or 5.4 percent, and is serving her fifth term.
Long is one of 37 candidates that House Democrats hope will help them expand their majority in the lower chamber.
The poll, conducted by the progressive firm GQR, shows Long at 47 percent and Herrera Beutler at 49 percent. Four percent of voters in the longtime Republican district, which is located in the southwest region of the state, remain undecided.
Abby Olmstead, Long's campaign manager, said "the stakes have never been higher." And the choice between the candidates, she added, should be clear.
"In 2020, we face the choice between reelecting a career politician who has spent a decade staying silent, who is never available to her constituents and who is continuously working with Trump to dismantle access to healthcare," Olmstead said. "Or Carolyn—who will be a hard-working, present, accountable, representative that always puts the people of Southwest Washington first."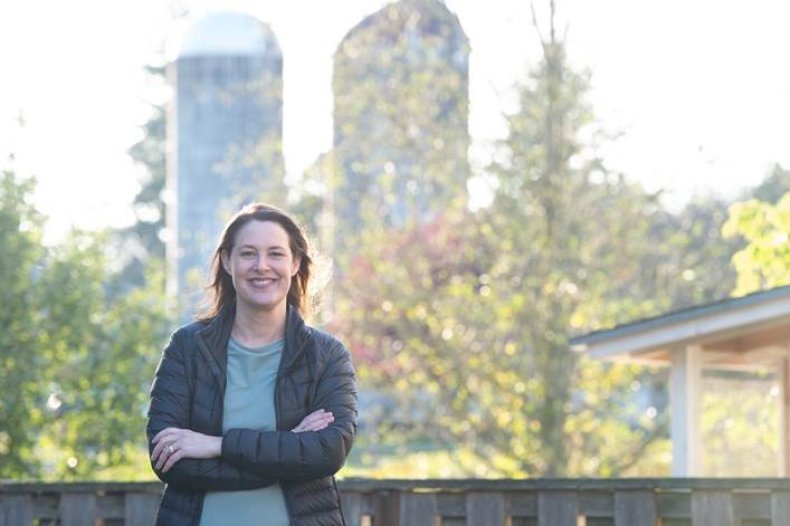 Long enjoys a net +11 favorability rating, compared to Herrera Beutler's net +5 rating. Democratic presidential nominee Joe Biden is nearly tied with Trump in the district: 47 percent to 48 percent, with 6 percent undecided. A separate poll conducted last month showed Long was four points down.
The Herrera Beutler campaign questioned the legitimacy of the poll and accused Long of being "desperate."
"This is the time of year when desperate campaigns try to convince reporters to write about outlying polls from outlying pollsters with outlying results," spokesperson Parker Truax told Newsweek in a statement. "Jaime is going to win."
The National Republican Congressional Committee (NRCC) also questioned the poll's credibility and said Democrats' spending habits in the district conflict with their suggestion that the race is virtually tied.
"If Carolyn Long were only down two points, the Democrats would be spending here like it's nobody's business," NRCC spokesperson Torunn Sinclair told Newsweek in a statement. "They're not, they currently have no money reserved, this is a fake poll and Carolyn Long is going to lose again."
Herrera Beutler's campaign did not respond to Newsweek's request for comment.
Though the internal polling suggests a public shift toward Long, election forecasters aren't buying it. Cook Political Report still rates the contest as likely Republican, as does Inside Elections and Larry Sabato's Crystal Ball.
Herrera Beutler also maintains a slight fundraising advantage. As of July 15, Federal Election Commission records show the Republican had raised $2.9 million and had $1.9 million cash on hand. Long had raised $2.3 million and had $1.6 million in the bank.
The survey provided to Newsweek was conducted among 400 likely general election voters from September 24 to 26. The margin of error is plus or minus 4.9 percent.