Democrats Like the NFL More than Republicans, Poll Finds
Democrats are more likely to have a good opinion of the NFL than Republicans, according to a new poll released this week by YouGov.
In total 44 percent of Democrats had a favorable view of the football league to some degree—19 percent responded with "very" favorable, while 25 percent responded "somewhat" favorable. Thirty-nine percent of Democrats, meanwhile, had an unfavorable of the NFL, according to YouGov.
Compare that to just 35 percent of Republicans that held a favorable view of the NFL—10 percent responding "very" favorable and 25 percent responding "somewhat" favorable. And a majority of GOP respondents—58 percent—had an unfavorable view of the league.
The poll from YouGov found that, overall, 35 percent of Americans held a favorable view of the NFL while 47 percent had an unfavorable view.
The survey interview 1,500 U.S. adults from May 27 through May 29. It had a margin of error of plus or minus 3.1 percentage points.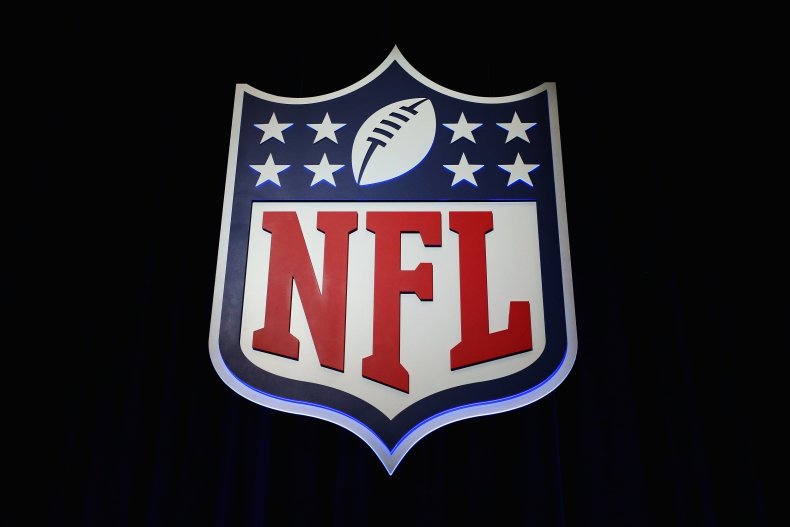 It has been a controversial time for the NFL. Its handling of players' kneeling protests during the national anthem—aimed at raising awareness of the oppression of black people in the country—has angered a number of folks on both sides of the political spectrum. And that's far from the only problem. The league's concussion crisis isn't going away and it has pushed a number of fans away with its mishandling of issues regarding domestic violence.
The most powerful man in the country—President Donald Trump—became a vocal opponent of the league's protests last season. During a September 2017 rally he said of any player who kneeled: "Wouldn't you love to see one of these NFL owners, when somebody disrespects our flag, to say, 'Get that son of a bitch off the field right now. Out! He's fired. He's fired!'"
Under such pressure, the NFL made a change to its anthem policy this month. If players are on the field during the anthem they will be forced to stand or face fines—or they can choose to wait in the locker room. A number of players expressed frustration that they weren't consulted in the decision.
"We want people to be respectful of the national anthem," NFL Commissioner Roger Goodell said, via ESPN. "We want people to stand—that's all personnel—and make sure they treat this moment in a respectful fashion. That's something we think we owe. [But] we were also very sensitive to give players choices."