Democrats Not Ready to Impeach Trump Though He Has Done 'Really Terrible Things'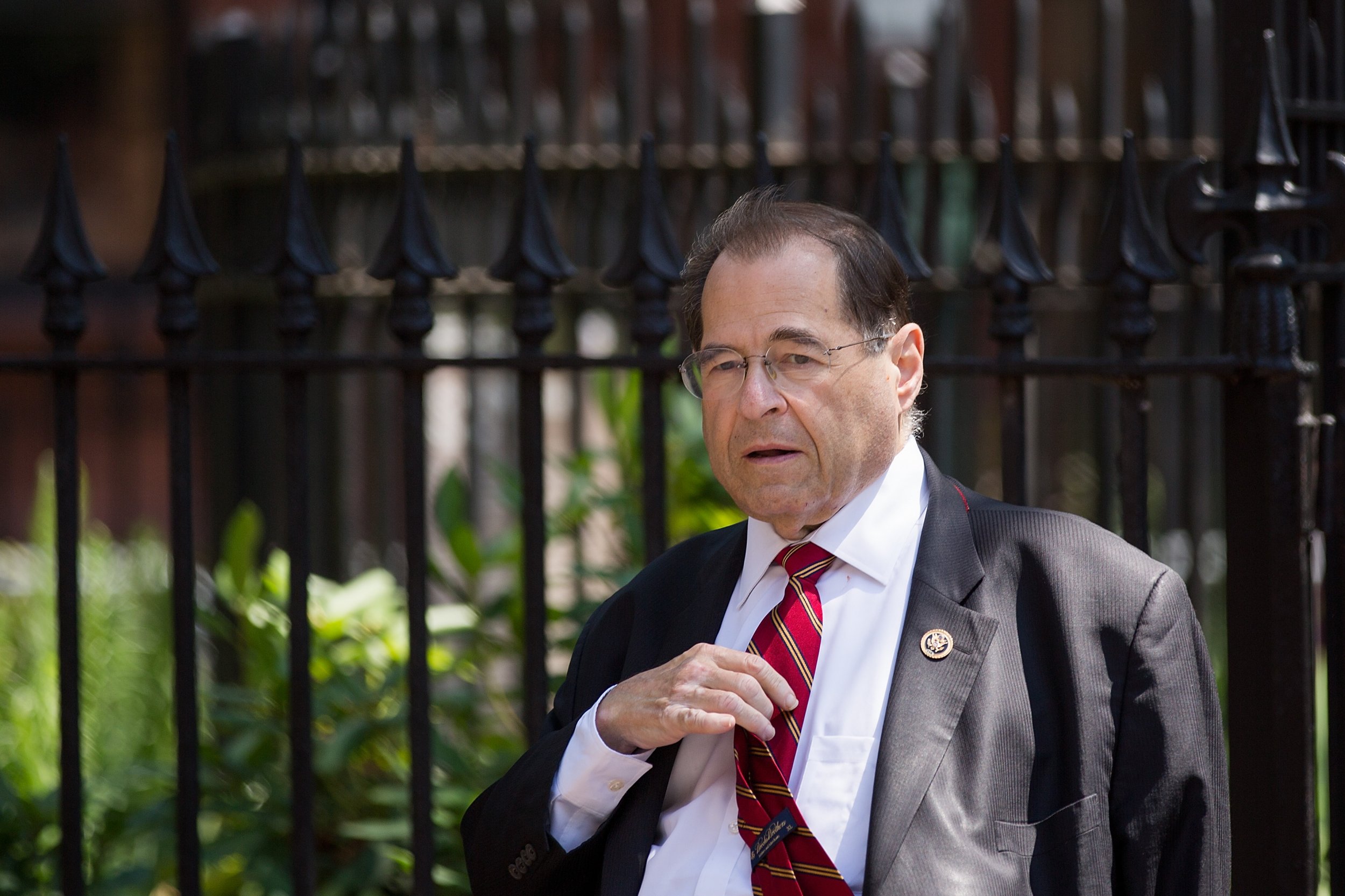 UPDATE | President Donald Trump has done "really terrible things," but that doesn't mean top Democrats are ready to push impeachment, according to a senior lawmaker.
Rep. Jerrold Nadler, a New York Democrat on the House Judiciary Committee, said "we're not there yet" on impeachment, though, he quickly added that the president has done "really terrible things."
Nadler is concerned that pursuing impeachment after "every terrible thing" the president could hamper efforts to successfully do it later. Some Democrats fear the motion would look like an overreach from the minority party and undermine the justification for possible efforts in the future.
"I don't want to vote on impeachment. I think it's too early. We don't have the evidence; we don't have the case," Nadler told The Hill. "You don't want to discredit it by voting for impeachment resolutions before you have the facts."
In a subsequent interview, the congressman's spokesman Daniel Schwarz told Newsweek that the "terrible things" refer to the president's refusal to condemn white supremacy in Charlottesville, his "three-time push" for a travel ban affecting Muslims, attacks on NFL silent protests, a refusal to release tax returns and the circumstances surrounding the firing of James Comey.
Nadler's comments contradict a promise from one Democrat who promised to demand a vote on a resolution to remove the president next week.
Rep. Al Green, a Texas Democrat, said he would skip the Judiciary committee and introduce a resolution to impeach the president for lambasting professional athletes who silently protest police brutality by kneeling during the national anthem. Trump called the protesters "sons of bitches" who should be fired.
Green has introduced several such resolutions about Trump, objecting to the president's general conduct and, most recently, expressing disapproval for any future pardons the president could grant his family if members were found guilty of a crime.
And Rep. Maxine Waters (D-Calif.) has also called for Trump to be impeached.
The House Judiciary Committee would hold hearings before any committee vote on impeachment, which would then go to the full House.
The discussion about removing the president comes as special counsel Robert Mueller speaks to top Trump staffers about whether the president colluded with Russia during the 2016 presidential campaign. Mueller is reportedly "moving in" on former Trump campaign chairman Paul Manafort, who had close ties to Russia.
Nadler previously introduced a House resolution of his own, which directed the Department of Justice to provide the House with any possible information concerning Trump and his associates' conflicts of interest, ethics violations and Russia ties, but the motion failed along party lines.
A presidential impeachment has occurred twice in U.S. history, against Presidents Andrew Johnson and Bill Clinton. Neither president was convicted by the Senate of "treason, bribery, or other high crimes and misdemeanors," as outlined by the U.S. Constitution.
Update: This story has been updated to include comments from Daniel Schwarz, the communications director for Rep. Jerrold Nadler.​