Democrats See 'Obstruction of Congress' in Trump's Future, Despite Lewandowski Not Dropping Bombshells
Although no bombshell revelations were made at Corey Lewandowski's combative congressional hearing before the House Judiciary Committee on Tuesday, Democrats believed the former Trump campaign manager offered them fresh ammunition for their impeachment investigation: obstruction of Congress.
Lewandowski's repeated refusal to answer questions issued by Democratic members of the panel, such as those concerning the directive he received from Trump in 2017 to pass a message to then-Attorney General Jeff Sessions to unrecuse himself, limit the scope of the Russia investigation and exclude the Trump campaign, came at the direction of the White House.
This despite Lewandowski never having an official role in the administration and being a private citizen, something Democrats say is a clear indication of obstruction of Congress and an abuse of power to try and hide attempts by Trump to thwart former special counsel Robert Mueller's probe.
"The American people saw both the misconduct of the president through the activities that Corey Lewandowski admitted happened, and they saw the ongoing obstruction by the president trying to prevent Congress from doing its work and finding the truth," Rep. David Cicilline (D-RI) told Newsweek.
Throughout the hours-long "impeachment hearing," Democratic members accused Lewandowski, who spoke extremely fondly of the president in his testimony, of "aiding" Trump in obstructing congressional oversight. Lawmakers, such as Judiciary Chairman Jerry Nadler (D-NY), referred to one of the articles of impeachment against President Richard Nixon as example to how his testimony — or lack thereof — could be a significant determinant of whether Trump should be removed from office.
"Mr. Lewandowski, when you refuse to answer these questions, you are obstructing the work of our committee. You are also proving our point for the American people to see — the President is intent on obstructing our legitimate oversight," Nadler told Lewandowski as White House lawyers sat directly behind him. "You are aiding him in that obstruction. And I will remind you that Article 3 of the impeachment against President Nixon was based on obstruction of Congress. You are instructed to answer the questions."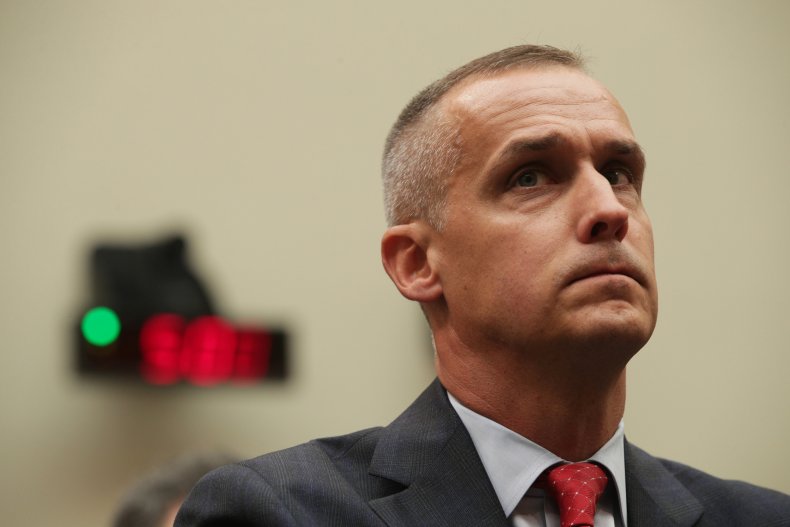 In closing remarks, Nadler said there was a possibility that action may be taken by the panel at a later date to hold Lewandowski in contempt of Congress for not adhering to his subpoena and properly answering questions.
"I've been asked several times today whether the committee will hold you in contempt. It is certainly under consideration," he added.
Lewandowski advised lawmakers — unsurprisingly, because the same has been done with several other former Trump associates and aides — that the "White House has directed me not to disclose any conversations I've had with the president." The committee was notified Monday evening in letters from the White House counsel that Lewandowski was directed not to provide any information outside the four corners of the Mueller Report.
"Obstruction, obstruction, obstruction," Rep. Pramila Jayapal (D-WA) told Newsweek on Lewandowski's refusal to answer questions. "He was never on the president's payroll; he can't claim executive privilege for somebody who never even was a staff member for you. That's ridiculous. And it is a total abuse of power. We're investigating three things: obstruction, corruption and abuse of power. You saw obstruction and abuse of power — clearly — in this hearing today."
Rep. Jamie Raskin (D-MD) labeled Lewandowski's hearing as "a joke."
"It's becoming a serious problem for us that the White House has ordered absolute defiance and obstruction of our investigation," he added. "So, we really have to figure out how to how to deal with that."
Judiciary members were also told by the White House Monday evening that Rick Dearborn, former White House deputy chief of staff for policy, and Rob Porter, former White House staff secretary, were directed not to comply with subpoenas and provide testimony because of executive privilege.
According to the Mueller Report, Dearborn was asked by Lewandowski to deliver the message from Trump to Sessions regarding limiting the scope of the Russia probe. Neither Dearborn nor Lewandowski ever relayed the message. At the direction of Trump, Porter told former White House counsel Don McGahn to create a false record showing Trump never asked McGahn to fire Mueller. McGahn refused, threatening to resign.