Democrats Plan, Using an Obscure Law, to get Donald Trump's Tax Returns if The Party Retakes the House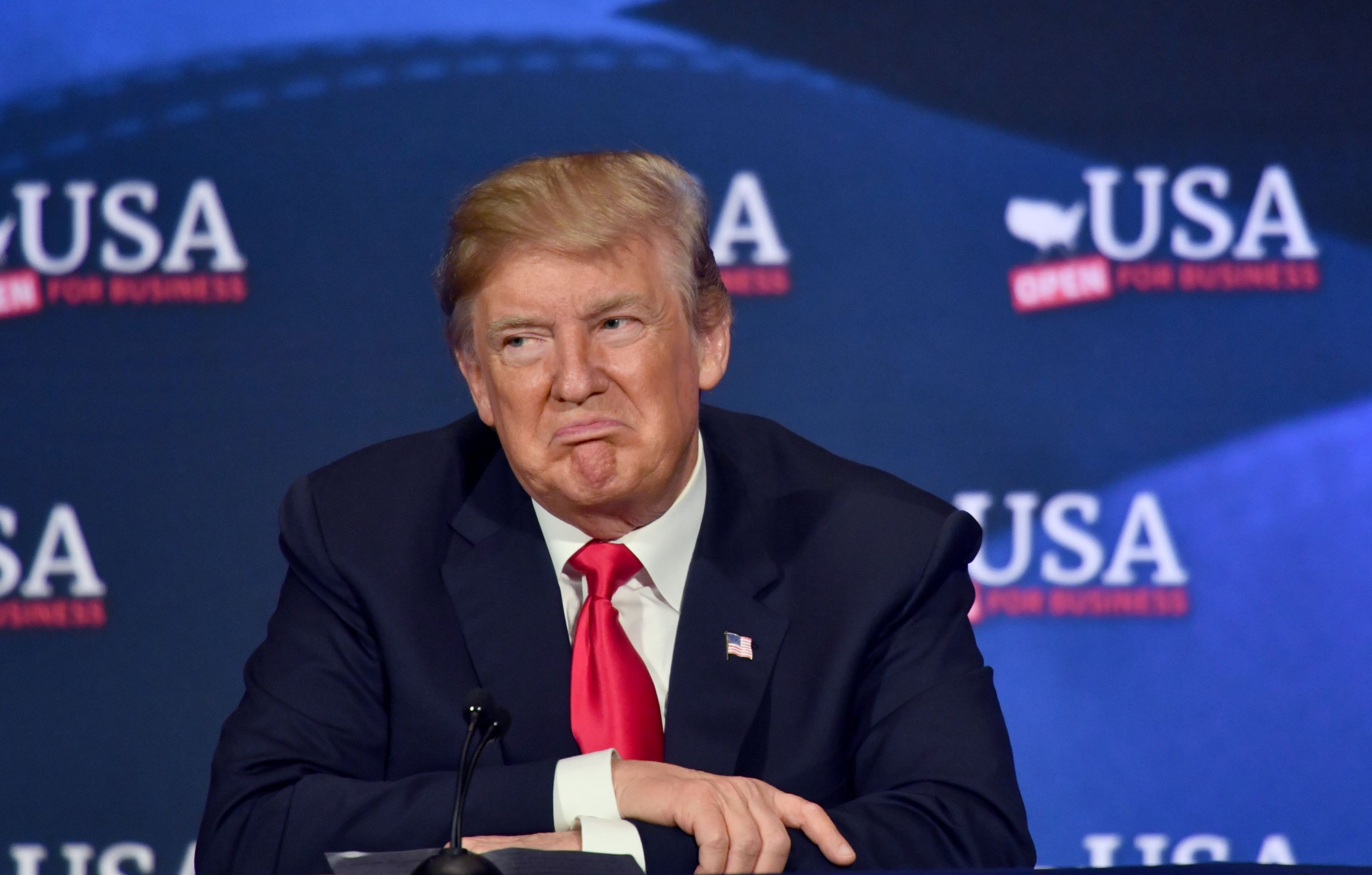 Democrats on Capitol Hill seem to be quietly preparing to examine President Donald Trump's tax returns, which he refused to release on the 2016 campaign trail, and publicly release portions of them. But only if their party regains control of the House or Senate after the midterm elections.
Using a nearly 100-year-old statute, Democrats plan to use the little-known measure to legally obtain the president's past tax filings without his permission. Created in 1924 as a provision under the Internal Revenue Code, the law states the U.S. Treasury Department "shall" turn over "any return or return information" requested by the chairmen of the House and Senate tax committees, in addition to Congress's Joint Committee on Taxation, for lawmakers to see.
Those tax committees include the Senate Finance Committee and the House Ways and Means Committee.
Democratic Representative Lloyd Doggett of Texas, a member of the House Ways and Means Committee, told Politico the best approach to using the statute would be to "get all of [Trump's filings], review it and, depending on what that shows, release all or part of it."
CNN reported earlier in September of Democrats' ongoing efforts to convince Republican leaders of the House Ways and Means Committee to examine the tax filings.
Republicans reportedly haven't budged on the issue. As of September 5, Democratic Representative Bill Pascrell of New Jersey said Republicans on the committee had voted down the idea 17 times.
"Democrats have voted again and again to release those documents," Doggett told Politico. "There has to be a thorough review of it—and not just by members but by bringing in experts like [certified public accountants] to say, 'What does this show?'"
The desire to obtain the president's tax records quietly would minimize public backlash and decrease the possibility of them leaking to the press before the committee has a chance to review them.
Democrats and critics of the president have long alleged Trump to be hiding a past filled with shady business dealings and conflicts of interest. His refusal to release his tax returns, as presidential candidates usually do, has not helped that narrative.
"There are legitimate oversight questions that can only be answered by having those documents," Democratic Senator Mark Warner told Politico.
Democratic Representative Richard Neal agreed that his party, assuming they won back the House, should use the power to examine and possibly release Trump's tax returns. Other lawmakers, like Democratic Senator Sherrod Brown of Ohio, were unaware of the century-old law.
"Wow. The Finance committee can do that?" Brown told Politico. "I didn't know that, but that's interesting."
While a move like this to release private tax information would be extremely rare, it would not be the first time Congress has done so.
During President Barack Obama's time in office, the IRS was accused of discriminating against conservative-leaning groups who applied for 501(c)(4) tax-exempt status. As part of Congress's investigation, Republicans on the tax committees released private tax information on some of the companies in question.
The same Democrats who cried foul at the release of that tax information now prepare to do the same to Trump.