Democrats Probe Homeland Security Oustings After Trump Adviser Stephen Miller Refuses to Testify to Congress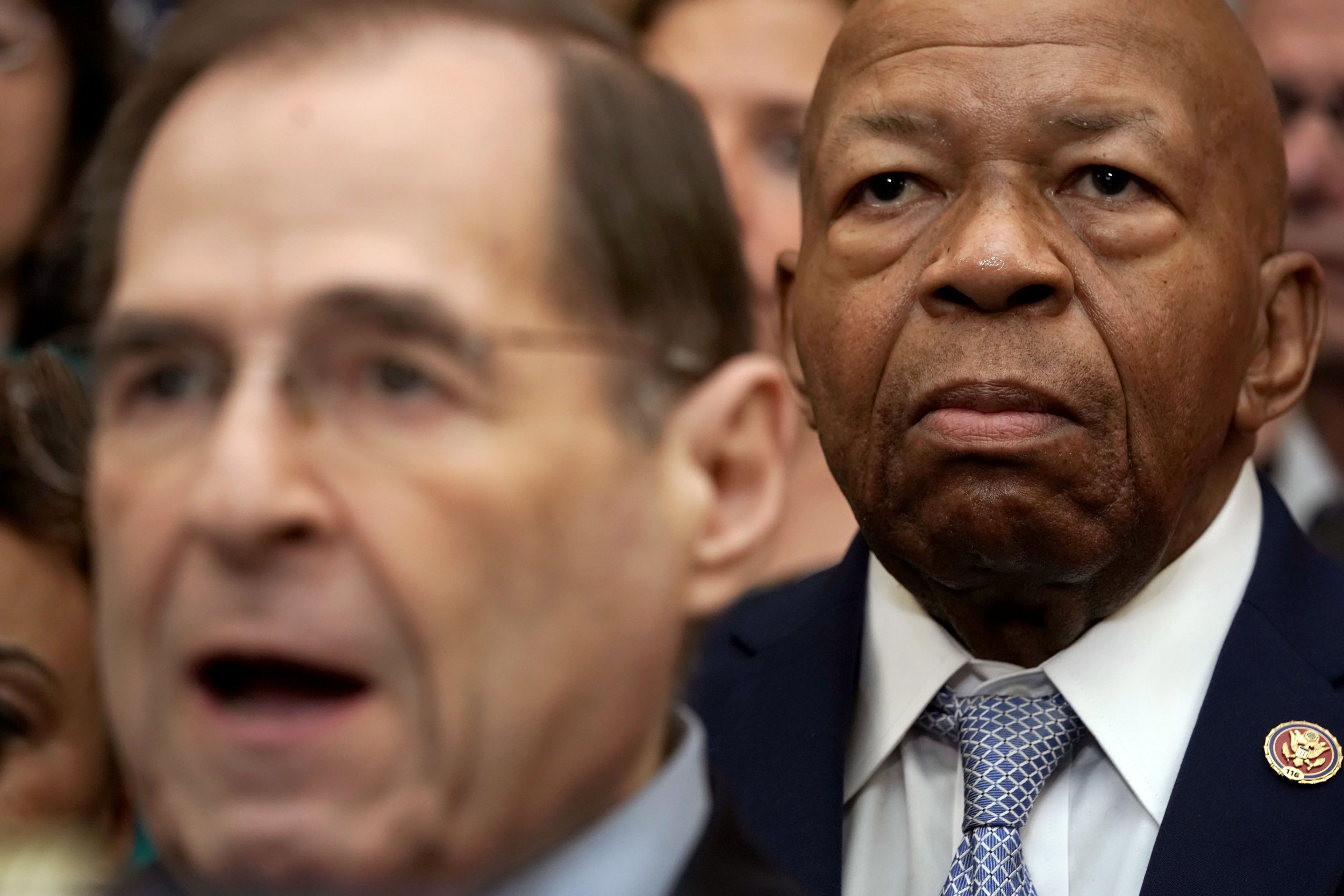 With the White House refusing to allow senior policy adviser Stephen Miller to testify before Congress about the administration's immigration policies, House Democrats are seeking information related to top Department of Homeland Security (DHS) officials who were recently ousted by President Donald Trump.
House Oversight Committee Chairman Elijah Cummings, Judiciary Chairman Jerrold Nadler and Homeland Security Chairman Bennie Thompson sent a letter Thursday to acting DHS Secretary Kevin McAleenan requesting all documents and communications related to the "unprecedented" recent departures of top DHS officials. Those officials included former Secretary of Homeland Security Kirstjen Nielsen, former acting Deputy Secretary Claire Grady and former U.S. Secret Service Director Randolph Alles. The committees also wanted to know more about why Trump withdrew his nomination for Ron Vitiello, then-acting Director of U.S. Immigration and Customs Enforcement (ICE), to take official leadership at ICE. Vitiello resigned from his position earlier this month, days after Nielsen.
"We are deeply concerned that the firing and forced resignation of these officials puts the security of the American people at risk," the chairmen wrote. "We are also concerned that the President may have removed DHS officials because they refused his demands to violate federal immigration law and judicial orders."
Having ramped up their investigations into the Trump administration since regaining the majority in the House, the Democratic chairmen said they were concerned about a CNN report that Trump was upset when Nielsen reportedly refused the president's orders to close the Port of El Paso, restart child separations and deny entry to asylum seekers.
The letter also cited Politico reports that Miller tried to dictate immigration policy decisions to DHS officials and reportedly intervened in an immigration case to have an individual deported. Similar to what some Democrats have said, Nadler, Cummings and Thompson called the immigration proposals "illegal," arguing that the DHS officials were ousted for refusing "orders to violate the law."
The Democrats also requested "all communications with Stephen Miller," citing a Washington Post report and their concerns that "the President has sought to empower…Stephen Miller to 'be in charge of handling all immigration and border affairs.'"
In recent days, the Trump administration has increasingly stonewalled congressional Democrats who are investigating the president.
In a letter to Cummings Wednesday evening, the White House declined the chair's request for Miller to testify May 1 about the administration's former family separation policy, its proposal to relocate large amounts of detained, undocumented migrants to so-called "sanctuary cities" as political retribution to Democrats and the recent departure of the top DHS officials. White House counsel Pat Cipollone labeled Miller as "absolutely immune" from congressional testimony.
"The precedent for members of the White House staff to decline invitations to testify before congressional committees has been consistently adhered to by administrations of both political parties, and is based on clearly established constitutional doctrines," the White House attorney said in his letter to Cummings.
Trump told reporters that the White House is "fighting all the subpoenas" that Democrats throw their way, digging in his heels to resist cooperation. A second administration official defied a congressional subpoena Thursday morning when he failed to appear for a deposition before the Oversight Committee, at the direction of Attorney General William Barr.
Based on the Oversight Committee's "broad authority to investigate 'any matter' at 'any time,'" the chairmen continued in their letter, they have a right to make such a documents request from the White House. They asked that the requested information be provided by May 9.