'We Need to Know All the Facts': Democrats Probing Mar-a-Lago Security Breach, Call for Government Watchdog to Investigate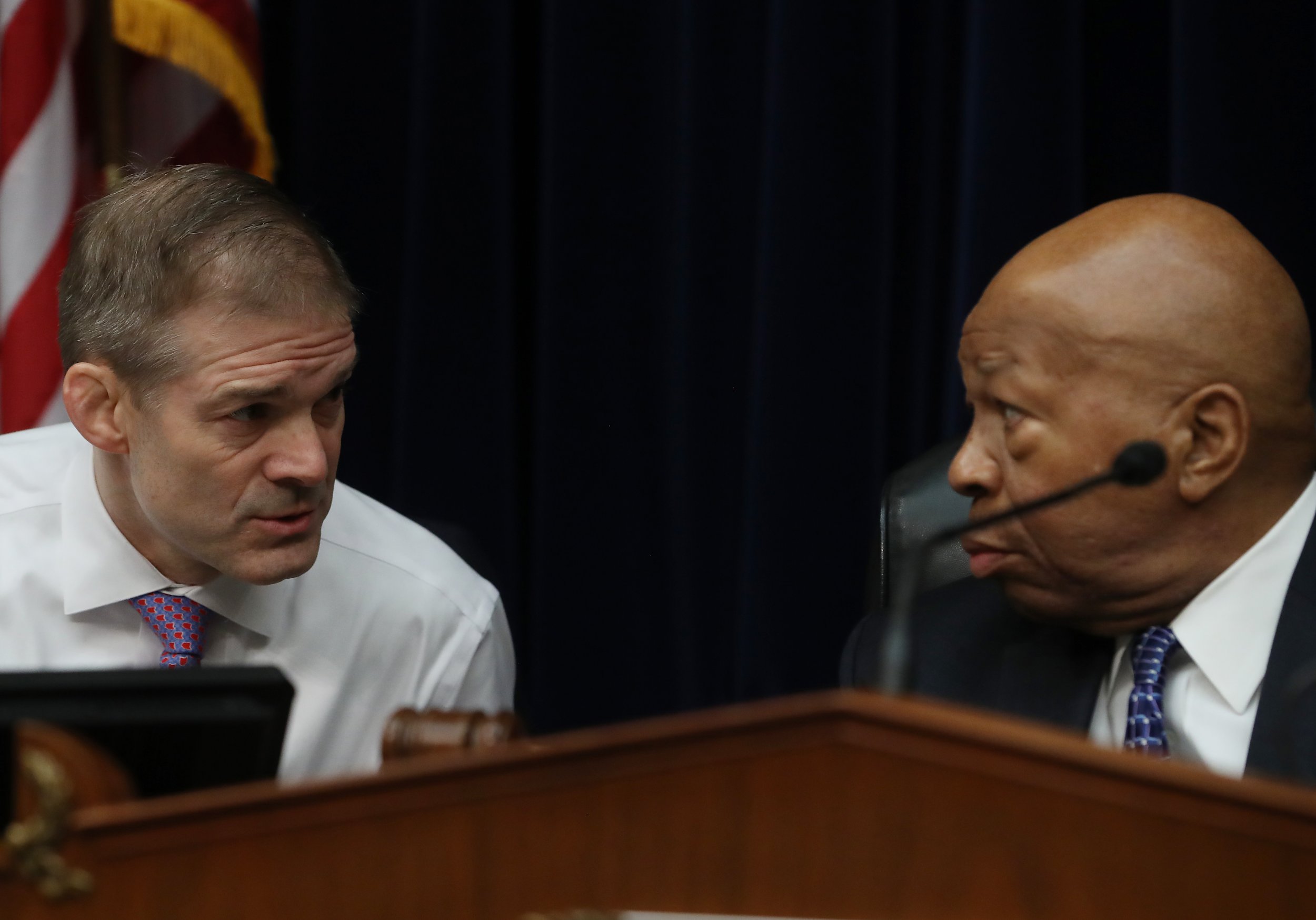 As Congress seeks answers into the circumstances surrounding possible Chinese espionage at Mar-a-Lago, President Donald Trump's south Florida exclusive resort, Democratic lawmakers want an internal government watchdog to investigate the matter.
The arrest over the weekend of Yujing Zhang — a 32-year-old Chinese woman found to be carrying two passports, several electronic devices and a thumb drive infected with malicious software after being detained for allegedly gaining access to Trump's Mar-a-Lago club illegally — prompted demands from the House Oversight Committee to be briefed by the U.S. Secret Service.
Zhang was allegedly told by a Chinese friend to travel from Shanghai to Florida in hopes to "make contact with a member of Trump's family," which comes on the heels of a separate Chinese woman and Mar-a-Lago member who reportedly charged Chinese business executives for access to Trump and his family.
Trump told reporters he was "not concerned at all" about Zhang's breach and that it was a "fluke situation."
Oversight Committee Chairman Democrat Elijah Cummings told Newsweek Thursday that he, along with Jim Jordan, the panel's top Republican, and Democratic member Stephen Lynch would be meeting with the Secret Service sometime that afternoon to discuss security at the president's club and to learn more information about the breach.
"We're going to find out what happened, and if there's anything we need to do to make sure that the president is safe," Cummings said. "Whenever we have situations like this, we always check in."
Other Democrats have taken the matter a step further, saying a third party should investigate the incident, citing concerns that the White House may be playing a role in weakening the club's security.
Rep. Lynch, along with Democratic Senator Elizabeth Warren, sent a letter to Homeland Security Acting Inspector General John Kelly, requesting that the watchdog "review the vetting processes" by federal officials at Mar-a-Lago and to probe whether the White House has at all interfered.
The Democratic duo cited a February report from the Government Accountability Office (GAO) that said investigators' requests for information from the White House about the security and vetting processes at Mar-a-Lago went unanswered.
"The Executive Office of the President has not responded to requests regarding its role in assisting [the Defense Department] and the Secret Service in carrying out their responsibilities," investigators said. The report also said that the White House "ultimately determines whether or not an individual should be granted access to the president."
In a rare statement following Zhang's breach, the Secret Service said it "does not determine who is invited or welcome at Mar-a-Lago; this is the responsibility of the host entity."
Though there were no reported security shortcomings mentioned in the GAO's report, which outlined the specific procedures officials use to vet guests, the Democrats said the White House's unwillingness to cooperate was cause for concern in light of recent security breaches.
"This refusal of the White House to cooperate with this investigation, combined with this past weekend's arrest and other allegations of easy access to the president and his family at Mar-a-Lago, means that at least one key question remains open," Warren and Lynch said in their letter. "Is the White House appropriately reviewing and making the correct recommendations regarding which individuals are granted access to the President, at Mar-a-Lago and elsewhere?"
Warren, who is also a presidential candidate, and Lynch asked whether the Secret Service is "appropriately notified" by the White House about people who want to meet with Trump at Mar-a-Lago and elsewhere; whether it is able to conduct "appropriate background checks" on those with access to Trump; and if it has "recommended against granting any of these individuals" with access.
They also inquired if the White House "followed the recommendations of the Secret Service regarding individuals that the agency recommended should not have been granted access to the president."
Cummings told Newsweek there was "no doubt about it" that an independent government office should investigate the most recent revelations.
"Whenever it comes to the safety of the president and his family, we ought to do everything that we possibly can," he said. "And we need to know all the facts."