Democrats Push for Second Stimulus Checks Amid Congressional Hearing: 'Rent Must be Paid'
As Congress remains deadlocked over a new coronavirus relief package, House Democrats on Tuesday renewed their push to include second stimulus checks in a broad agreement.
Both sides of the political aisle support more checks, but neither parties have signaled much willingness to seriously compromise on the overall spending of a full stimulus package. Democrats have condemned the GOP for failing to present sufficient funding to tackle the pandemic and Republicans have accused Democrats of using COVID to advance their political agenda.
During a Congressional hearing on Tuesday, Democratic Rep. Rashida Tlaib of Michigan asked Treasury Secretary Steven Mnuchin, "Yes or no, do you believe another stimulus check could help stabilize the economy?"
"I do," Mnuchin replied. "The administration does support another stimulus payment."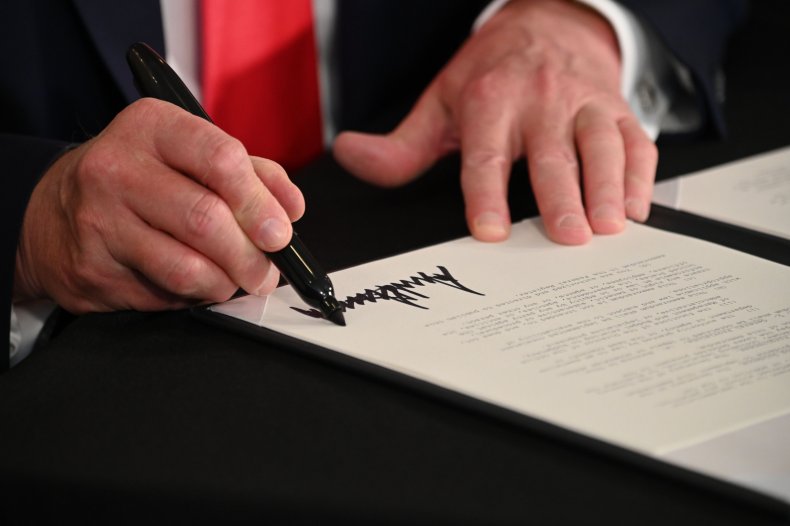 In May, the Democrat-controlled House passed the $3 trillion HEROES Act, which the Senate called a "wish list" due to its high price tag. After blocking the legislation, the Republican-controlled Senate proposed the $1 trillion HEALS Act two months later, which Democrats contested due to its low figure. Both measures included another round of stimulus checks.
Senate Republicans failed to push a smaller $650 billion proposal through Congress that did not include another round of direct payments earlier this month amid stalled stimulus negotiations.
"The economic impact payments must be made because the rent must be paid," Democratic Rep. Al Green of Texas said during the Congressional hearing with Mnuchin and Federal Reserve Chairman Jerome Powell.
"If we do not do this, we will put persons at risk of being evicted at a time when we are having a pandemic that is still taking lives in this country," he added.
Tlaib also encouraged Mnuchin to prioritize stimulus checks. "I think you need to be very clear with the Senators... that direct payments to individuals is critical to preventing economic collapse in our country," the Democratic congresswoman said.
In a recent Financial Times-Peterson Foundation poll, 89 percent of American voters said another stimulus bill was needed to offset the impact of the pandemic. Of those, 39 percent say Democrats and Republicans are "equally responsible for the failure" to get it done. Around a quarter, 26 percent, said Republicans are more responsible, while 23 percent said Democrats are more responsible.
President Donald Trump, who supports a second round of $1,200 checks, has urged the GOP to "go higher" on stimulus spending. "I like the larger amount. Some of the Republicans disagree but I think I can convince them to go along with that, I like the larger number. I want to see people get money, it wasn't their fault that this happened," the president said.
Newsweek reached out to Senate Majority Leader Mitch McConnell for comment.