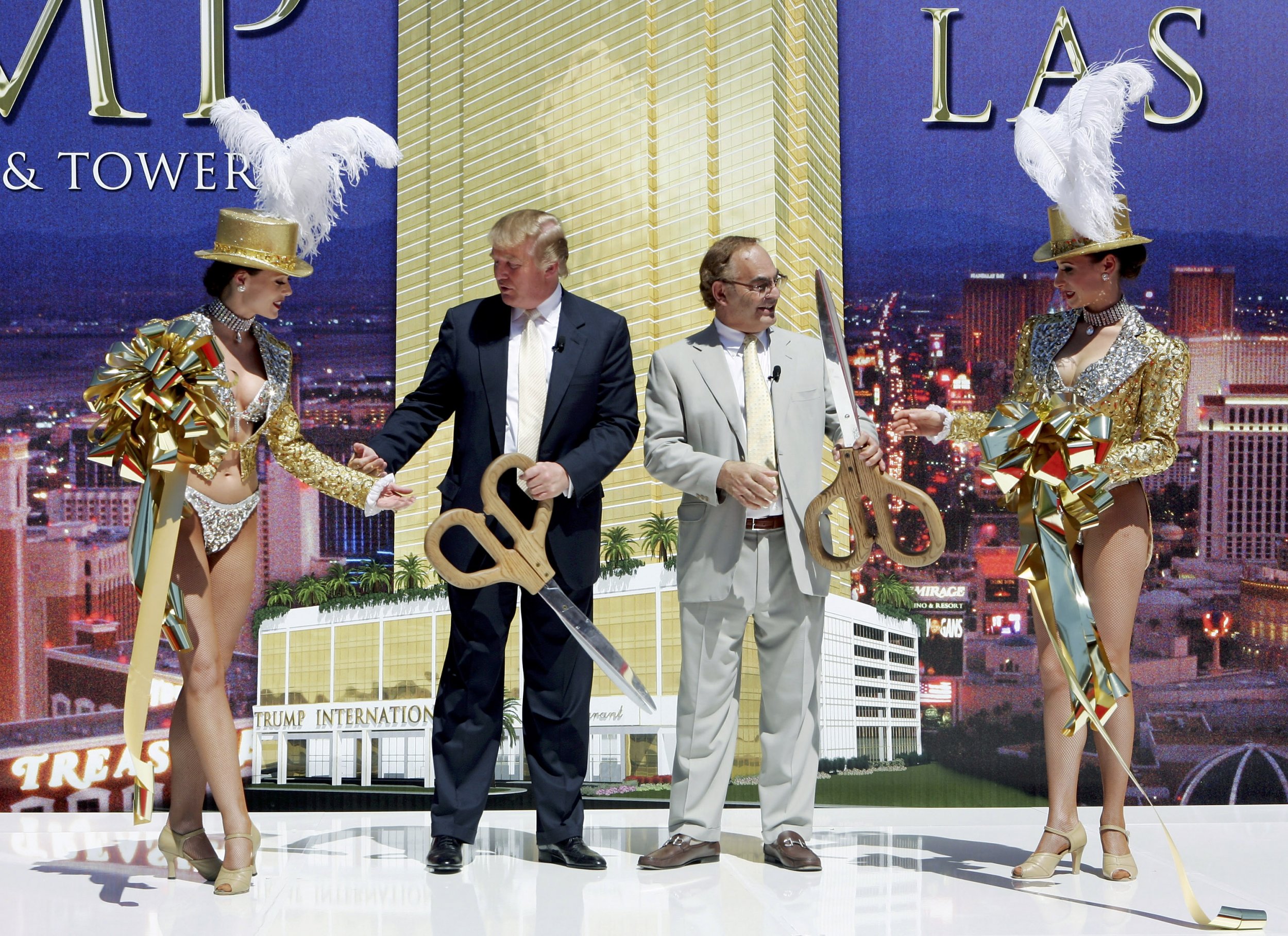 Federal employees would no longer be able to spend taxpayer money at any Trump-owned properties under a bill being pushed by Senate Democrats after one government worker racked up a $1,092 bill for a two-night stay at the president's Mar-a-Lago resort while traveling on official business.
The Hotel Act — an acronym for Heightened Oversight of Travel, Eating and Lodging — would prevent such expenditures like the $546-per-night trip expensed by someone connected to the National Security Council, as The Washington Post reported.
The State Department also reportedly spent $15,000 on 19 rooms at Trump International Hotel in Vancouver as members of the Trump family hosted its grand opening in February.
Democrats apparently feel such expenses are egregious and represent a conflict of interest.
"Executive branch officials like the President and cabinet secretaries should not have a profit motive in the travel decisions made by the federal employees under their supervision," said the bill's sponsor, Michigan Senator Gary Peters. "Taxpayers ... deserve to know that their hard-earned tax dollars are not being subjected to potential waste, abuse or conflict of interest when federal officials could stand to personally profit."
The bill is also sponsored by Massachusetts Senator Elizabeth Warren and New Mexico Senator Tom Udall.
President Trump has spent a lot of time at his properties since Inauguration Day — 80 days in total out of 243 in office, including 25 days at Mar-a-Lago, which made $37 million in resort-related revenue between between January 2016 and April 2017.
In August, Democrats in the House Oversight Committee launched an investigatation into federal spending at Trump properties, asking 23 major federal agencies to calculate how much has been spent on products or services owned by or affiliated with Trump. The investigation is onging.
Presidential travel is quite costly due to expenses linked to security and Air Force One — operating the modified Boeing 747 costs roughly $200,000 per hour. Based on the cost of trips taken by former President Barack Obama, it's estimated each trip Trump takes to Mar-a-Lago costs as much as $3.6 million. Obama spent roughly $96 million on travel during his tenure, according to Judicial Watch.
These frequent visits have also strained the Secret Service's budget, though the agency is exempt from the spending ban portion of the Hotel Act.
The president's continued ties to his business empire remains controversial and has led to several lawsuits and the resignation in July of government ethnics office director Walter Shaub, who argued that the president did not full separate himself from his businesses when he put his sons Eric and Donald Jr. in charge of them.
In March, the owners of a D.C. wine bar sued the president, alleging the Trump International Hotel in the capital illegally and unfairly takes business away from the city's restaurants.
The president is also violating the Emoluments Clause of the U.S. Constitution because he profits whenever a foreign dignitary stays at a Trump hotel, according to a lawsuit filed in July. The Constitution also bars the president from receiving money or benefits from the government other than his or her salary.
Trump's business empire includes more than 500 entities in at least 20 nations.