Democrats Rally Communities Around Ending Gun Violence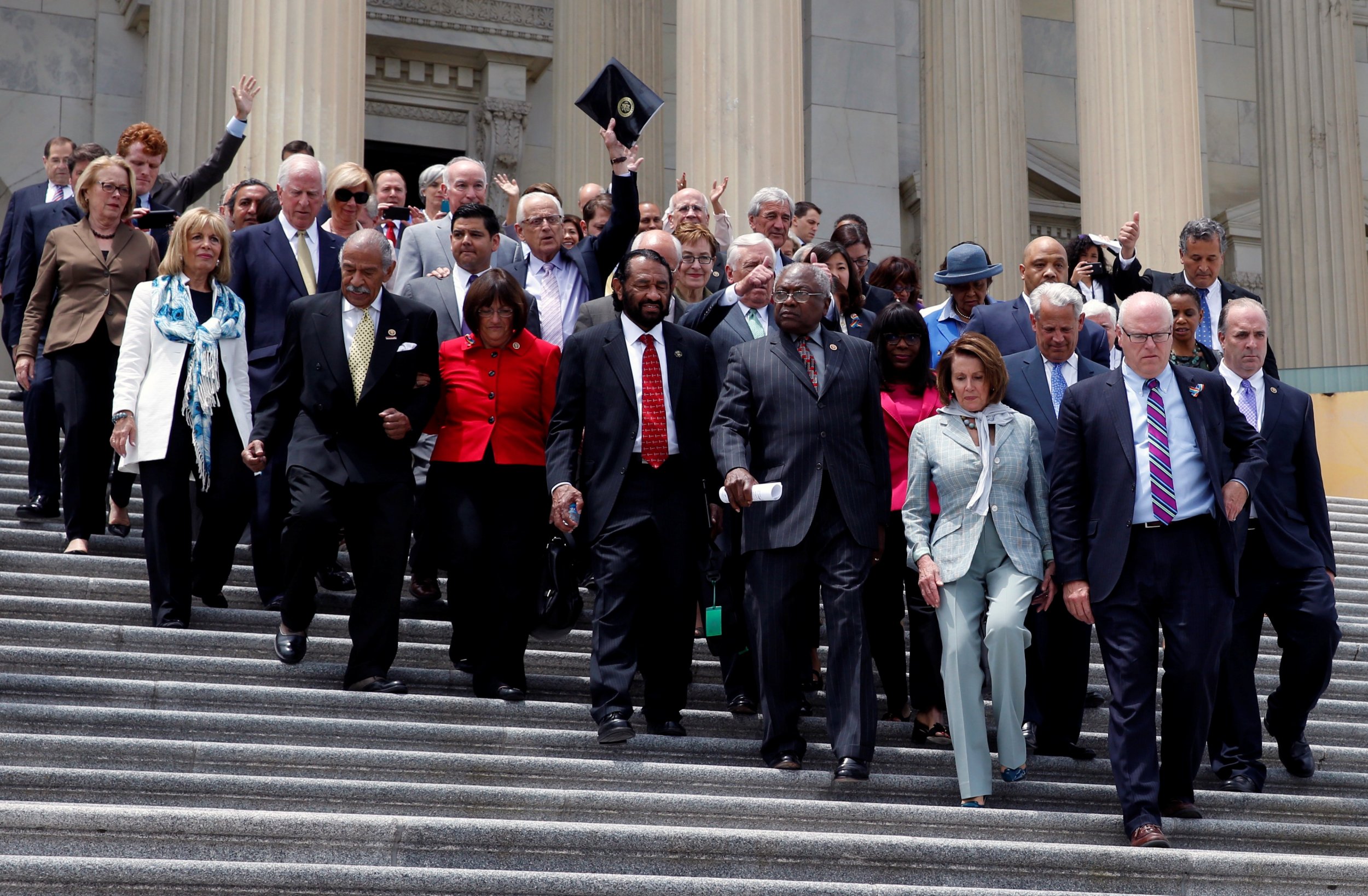 Democrats continued pushing for gun legislation by taking the hot-button issue to their congressional districts on Wednesday, a week after they launched a daylong sit-in on the House floor to protest inaction on measures to curb violence.
The group of Democrats are calling Wednesday the National Day of Action, and it's taking place 17 days after 49 people were killed in the worst-ever U.S. mass shooting, at gay nightclub Pulse in Orlando, Florida. Nearly 50 representatives are gathering in the District of Columbia and 29 cities from coast to coast alongside volunteers and gun violence survivors to hold rallies and town halls to propel their momentum forward. The hope is to discuss ongoing efforts at the local, state and national levels to curb gun violence, involve community members and call on the House to treat the issue as an urgent public health crisis.
"Listen to the stories of the families who have lost loved ones to gun violence. Listen to the heartbreak that ripples through a community with each gun death," House Minority Leader Nancy Pelosi said. "We owe them more than thoughts and prayers and moments of silence." Pelosi on Wednesday will participate in her home state of California, at the Zuckerberg San Francisco General Hospital and Trauma Center, alongside Democratic Representative Mike Thompson, chairman of the House Gun Violence Prevention Task Force.
The Orlando shooting first prompted a 15-hour filibuster in the Senate, led by Democratic Senator Chris Murphy of Connecticut, followed by the House Democrats' nearly 26-hour sit-in. When they ended their protest on Thursday, the group of Democrats vowed to return to their districts during their ongoing Fourth of July holiday break to push for gun legislation. They are asking for support for a measure that would prevent suspected terrorists from purchasing firearms. The gunman in the Orlando massacre, Omar Mateen, had previously been on the FBI terrorist watch list, and during the shooting pledged allegiance to the Islamic State militant group.
The Democrats are also calling for legislation that would expand universal background checks to cover all gun sales, including at shows and online.
About 75 individuals gathered earlier Wednesday at the University of Connecticut Health Center in Farmington, Connecticut. There, Democratic Representative Rosa DeLauro of Connecticut, who at the sit-in last week read the names of the 26 individuals killed at Sandy Hook Elementary School in December 2012, highlighted elected officials' responsibility to protect and listen to their constituents.
"On today's National Day of Action, let us make our voices heard," she said Wednesday morning. Democratic Representative Elizabeth Esty of Connecticut and Connecticut Governor Dannel Malloy, both advocates for stronger gun laws, also gathered at the center.
Democrats Rally Communities Around Ending Gun Violence | U.S.