Democrats Rebuke Biden Over Plans to 'Transition' Away From Oil
Two Democratic congresswomen rebuked Joe Biden over his plans to "transition" away from oil and toward clean energy should he win the November 3 presidential election, stressing the importance of the sector to the economies of their states.
Rep. Xochitl Torres Small of New Mexico said the oil sector was "part of the backbone" of the state's economy and pledged to "stand up" to her party when they were "out of touch" with reality.
"We need to work together to promote responsible energy production and stop climate change, not demonize a single industry," the congresswoman tweeted. "I will continue to stand up to my party when they're out of touch with the reality on the ground in #NM02."
Her colleague Rep. Kendra Horn of Oklahoma said she also disagreed with Biden on energy policy, and argued that the U.S. had to "stand up for our oil and gas industry."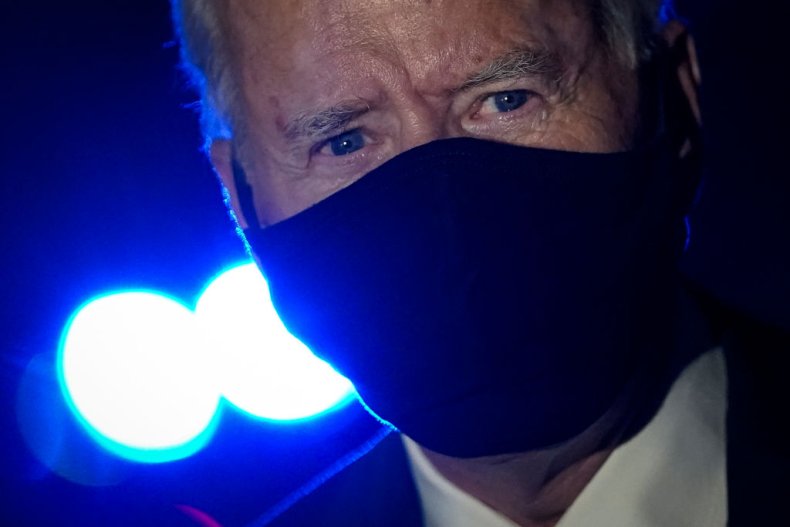 "We need an all-of-the-above energy approach that's consumer friendly, values energy independence, and protects OK jobs," she said. "I'll keep fighting for that in Congress."
According to U.S. Energy Information Administration data, New Mexico became the country's third largest oil producer in 2018 and still holds roughly 7 percent of U.S. crude oil reserves.
Oklahoma is close behind as the nation's fourth largest crude oil producer, offering up 5 percent of all production of the fossil fuel. The state was also home to five refineries as of January last year.
The Democratic congresswomen from the major oil producing states hit out at Biden's energy plans after he pledged to move away from fossil fuels should he form an administration.
"I would transition from the oil industry, yes, I would transition," the Democratic nominee said at his final debate with President Donald Trump. He later accepted that his policy was a "big statement" when Trump cut in.
Pressed on why he wanted to transition away from the oil industry, Biden said: "The oil industry pollutes significantly... because it has to be replaced by renewable energy over time. And I'd stop giving to the oil industry, I'd stop giving them federal subsidies."
The former vice president was questioned about his remarks again later in the evening, and clarified that he did not plan to cut oil production in the short term.
"Eventually we're going to have to go to oil, but we're not getting rid of fossil fuels," the Democratic nominee said. "We're getting rid of the subsidies for fossil fuels, but we're not getting rid of fossil fuels for a long time."
Newsweek has contacted the Biden campaign for further comment on the former vice president's energy policy. This article will be updated with further comment.