Deadly flooding in the Northeast. A catastrophic hurricane on the Gulf Coast. Raging wildfires across California.
The U.S. House Natural Resources Committee met to discuss funding to address climate change and resiliency projects on Thursday as rescue and recovery efforts continued in the wake of major natural disasters across the country.
"We have a once in a lifetime—once in a generation—opportunity to advance a bold, ambitious investment in the United States," Representative Raúl M. Grijalva, an Arizona Democrat who chairs the Natural Resources Committee, told members at the start of the meeting. "The president has asked us to draft a spending framework that will confront the damage being done by climate change, put our country on a sustainable path, [with] equitable economic and environmental considerations on that path that will create millions of jobs."
Members spent hours mulling several proposed amendments to the nearly $30 billion budget framework in its first step on the way to broader consideration. The U.S. House and Senate last month gave preliminary approval to a budget framework that set aside $25.6 billion for the committee to draft a proposal for, but Grijalva said he had identified about $6 billion in "revenue-raising" measures, mostly fees on fossil fuels.
Shortly after taking office, President Joe Biden promised he would stick to his campaign promise of promoting a "clean energy revolution" to address climate change.
Scientists have long warned man-made global warming would lead to more severe weather incidents like those currently affecting millions of people in the United States.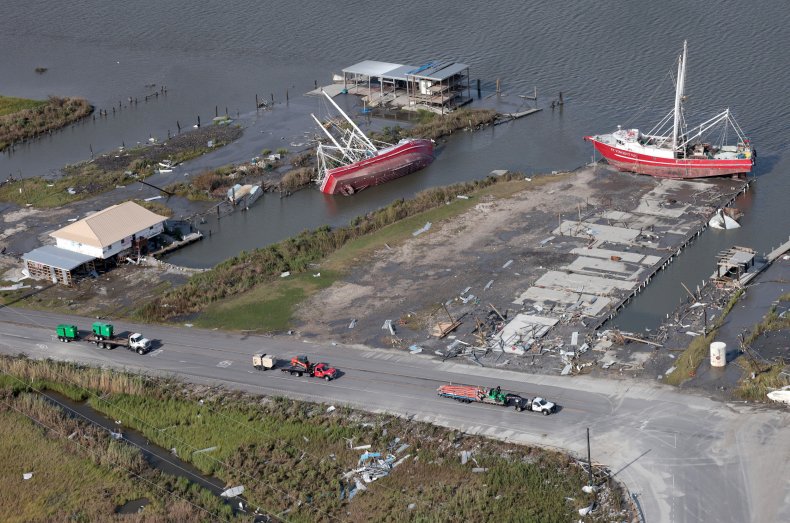 More than a million homes in Louisiana lost power after Hurricane Ida hit Sunday on the 16th anniversary of Hurricane Katrina devastating the same Gulf Coast region. Thousands remain displaced or without electricity. Atlantic hurricane season typically runs through November.
Remnants from Ida slowly moved up the East Coast, dumping massive rainfall on Pennsylvania, New Jersey and New York overnight, causing historic flooding. Entire communities have flooded, and rescue and recovery efforts continue.
On the West Coast, the massive Caldor Fire has burned for 19 days, torching more than 200,000 acres and forcing communities to evacuate, and the Dixie Fire has raged across nearly 900,000 acres for 51 days. Much of California remains in extreme drought conditions.
But Republicans have largely opposed the ambitious plan backed by Biden and Democratic leaders that seeks to shift the United States' energy to greener models and levy penalties on polluters.
During the course of Thursday's hearing, members frequently traded barbs—sometimes personal ones.
"The Natural Resource Committee Democrats' plans for budget reconciliation are at best a package of partisan government overreach the likes of which this committee rarely sees," Arkansas Representative Bruce Westerman, the committee's ranking Republican, said. "At worst, their bill is a means to hamstring the economy, cripple domestic energy production and make the U.S. dependent on our foreign adversaries."
Republicans, led by Westerman, started the meeting with a call to immediately end and wait to take up the measure, as several states were devastated by the recent storms.
"Please let's slow down—Let's look at putting this off a couple of weeks," Representative Jerry Carl, an Alabama Republican, said. "It would certainly look so much better in the eyes of the people when it comes election time, because I promise you, the majority of the people that are on this call are going to get pounded by this day and the actions that you're taking at this point."
But Democrats pushed back that the storms illustrated the need for action.
"So many folks talking about crises after crises—that's what happens when we do nothing," said Representative Rashida Tlaib, a Democrat from Michigan. "I don't want to be able to go back to the coffee hours that I'm doing with my residents and say, 'We had a Natural Resources Committee meeting, and we were able to do this and that,' because guess what, doing nothing and waiting and waiting and waiting is resulting in more pain and suffering for our families here at home."
Representative Jim Costa, a California Democrat, also accused Republicans on the committee of proposing many amendments as a back-end way of slowing down the process.
"Clearly, our committee needs to address the issues of climate change that we find ourselves having to deal with as relates to every region of the country," he said, noting the fires, droughts, flooding and hurricane. "These are challenging times—historical times in our nation's history, and we have to ultimately look at how we respond and invest in America."