How to Watch the Democratic and Republican Town Halls Tonight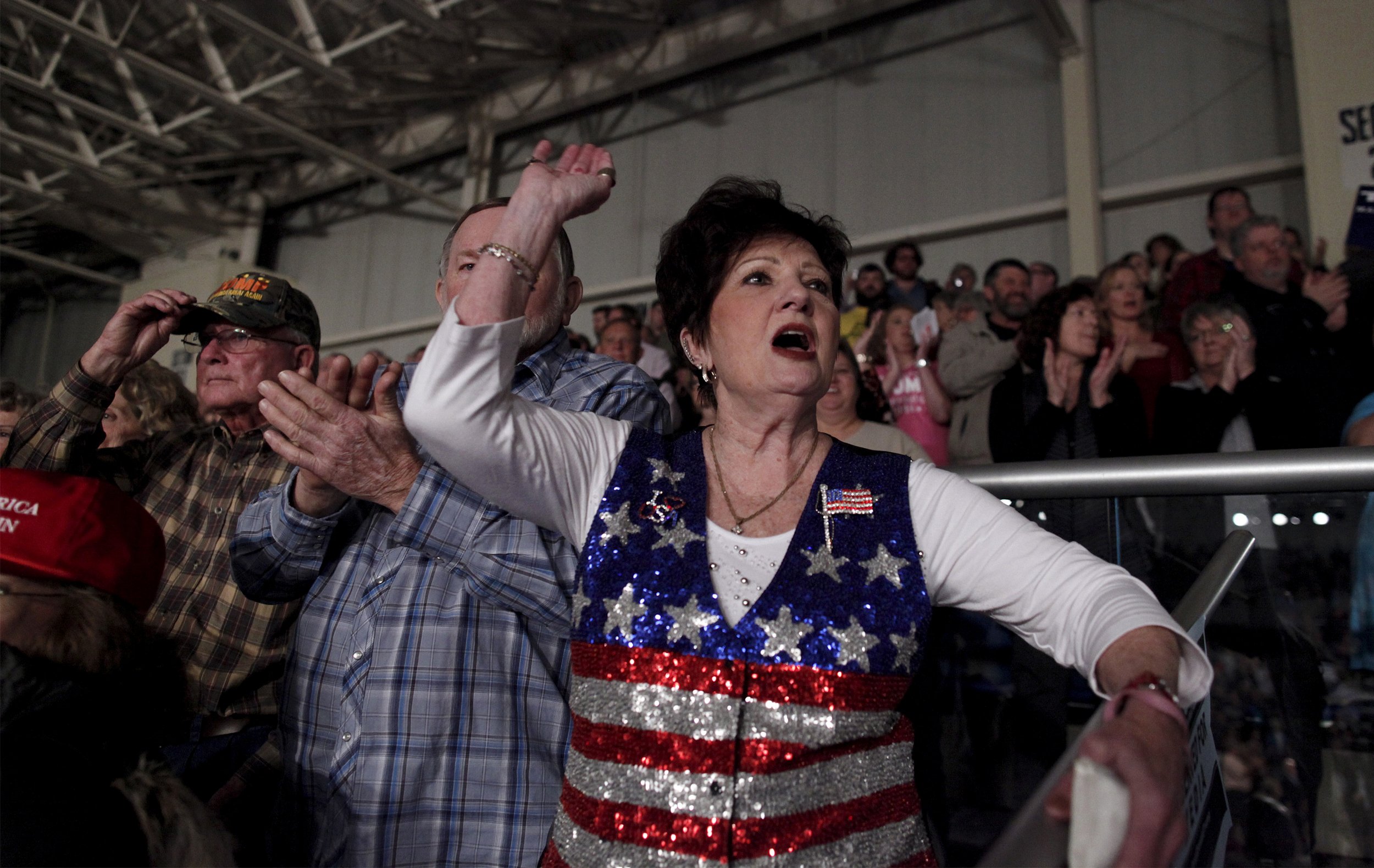 The Democratic and Republican presidential candidates will have a chance to address voters one last time Thursday night before the latter head to the polls in Nevada and South Carolina on Saturday.
For Hillary Clinton and Bernie Sanders, MSNBC's Chuck Todd and José Díaz-Balart (fun fact: Fidel Castro is his uncle) will moderate a two-hour town hall-style meeting, which begins at 9 p.m. ET. Unfortunately, MSNBC will not stream the town hall online for free. To watch it, viewers must tune in to MSNBC at 9 p.m. or log in with subscriber information at http://www.msnbc.com/now. Sirius XM Channel 117 will carry the audio.
For Donald Trump, John Kasich and Jeb Bush, CNN's Anderson Cooper will reprise his role hosting a similar event Wednesday night for Ted Cruz, Marco Rubio and Ben Carson. The Republicans are slated to begin at 8 p.m. ET. CNN will stream the debate on CNN.com, which also requires a subscription. Viewers can also tune in to CNN, CNN en Español and CNN International. Radio stations affiliated with Westwood One and Sirius XM Channel 116 will carry the audio.
The town hall format is distinct from a debate. The candidates will take questions from the public, and from the hosts, but will not engage with each other.
On the Democratic side, observers expect questions about immigration and economics to dominate the conversation. In recent weeks, the Clinton campaign has criticized Sanders for what it says are unrealistic proposals to address inequality and a wavering commitment to racial justice. Clinton surrogates also sniped at Sanders surrogate Michael "Killer Mike" Render, who on Wednesday told a crowd at Howard University in Atlanta that "a uterus does not qualify you to be president," which some interpreted as a sexist swipe at Clinton.
Clinton has spent this week courting Latino voters, a large bloc in Nevada. The Sanders camp, meanwhile, has stressed the senator's outreach to black voters, releasing a new campaign ad that features the daughter of Eric Garner, a black man who was killed by a white police officer on New York's Staten Island in 2014.
For the Republicans, Thursday's event represents a last chance for Bush to make the case that he should be the Republican establishment's candidate of choice to confront the more right-leaning Trump and Cruz. If Bush comes in far behind in South Carolina, his chances of winning the nomination will drop dramatically.