Democrats and Republicans Trade Barbs and Defend Decisions in Nighttime Impeachment Hearing
Impeachment proceedings against President Donald Trump continued Wednesday night as the House Judiciary Committee began a debate about the articles of impeachment by allowing every member of the committee, Republicans and Democrats by turn, to make an opening statement.
Hoping to push the impeachment articles through to a full House vote before the upcoming Christmas holiday, the debate is expected to continue Thursday evening. Final language is expected to be agreed upon for the articles of impeachment, which are based on charges of abuse of presidential power and obstruction of justice.
House Judiciary Committee Chairman Jerrold Nadler began the meeting by saying Trump's avoidance of the impeachment hearings was unprecedented.
"Other presidents have resisted congressional oversight," Nadler said. "But President Trump's stonewall was complete, absolute and without precedent in American history."
Republicans answered Democrat responses by saying the impeachment proceedings were being rushed because of the upcoming holiday. Republican Representative Doug Collins claimed that the only obstruction apparent in the hearings was perpetrated by House Intelligence Committee Chairman Adam Schiff for his closed-door depositions and alleged hesitancy to release information.
Collins also placed doubt on Democrats' claim of abuse of power on the president's part.
"The only abuse of power here is the majority racing the fastest they ever have, the clock and the calendar determining what impeachment looks like," Collins said.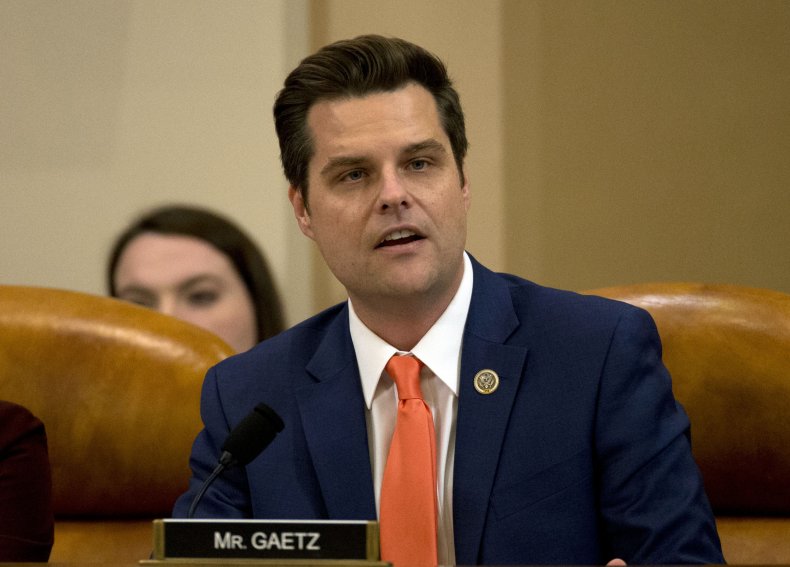 Representative James Sensenbrenner agreed with Collins concerning the timing of the hearings.
"What we're debating here, in my opinion, is the weakest case in history," Sensenbrenner said. "And yet the Democrats have decided to go full speed ahead, again because of the clock and the calendar, with an incomplete record simply by using hearsay evidence and trashing the rules of the house every time they can in order to speed things up to a preordained conclusion and that is a partisan vote for impeachment."
"For all the radical left's attacks on the president's honesty," said Republican Representative Matt Gaetz, "it's their lies that continue to fuel this scorched-earth strategy of impeachment." Gaetz also referred to the impeachment as "hot garbage."
"This is nothing more than the sloppy straight-to-DVD Ukranian sequel to the failed Russia hoax," he added.
Representative Sheila Jackson Lee denied that impeachment had anything to do with personal feelings towards the president, but simply that Trump had committed "constitutional crimes."
"Truth matters, and where truth rests, trust builds," she said. "Impeachment cannot be warped by equivocation wrapped in doubt."
Most Democrats stated they were involved in the impeachment process because of their love for the country.
"Tonight, I ask all Americans to put their personal affections and political affiliations aside," said Representative Debbie Mucarsel-Powell, "and consider the long term health of our democracy. The issue we face now as a country as a result of this president is bigger than party, and the Constitution has no partisan allegiance."