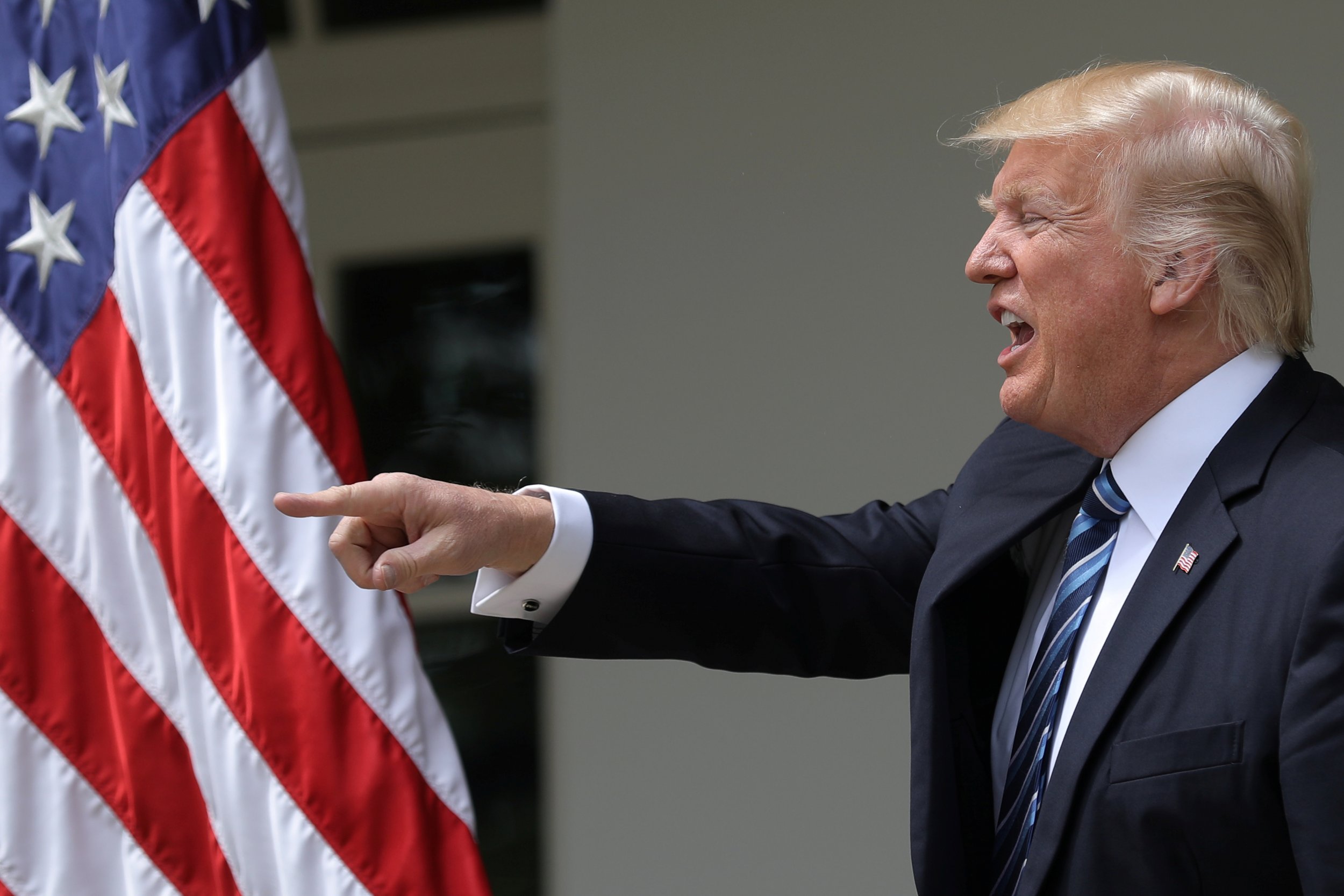 Whether it's because Donald Trump is in the White House or the Republican Party controls both chambers of the legislative branch, two things are clear: Democrats' trust in the federal government has reached its lowest point in 60 years and Republicans are far more amped, according to a Pew Research poll released Wednesday.
During the survey's decades-long history, members of the party in power have often been more pleased with the government, and the most recent survey reflected just that. Republicans expressed more trust in government than they have since President George W. Bush was in office almost a decade ago.
Republicans' trust has starkly surged by 17 points since October 2015. Twenty-eight percent of GOP members stated they trusted the government most of the time, a drastic jump when paired beside numbers at roughly 10 percent or lower when Obama was in office.
Democrats cannot say the same and have experienced a significant and sharp decline in trust since as far back as 2012. Only 15 percent claimed to trust the federal government "just about always" or "most of the time," compared to roughly 30 percent five years ago. Today's number is the lowest Pew has tracked since the survey began in the late 1950s.
Positive belief and confidence in the future has also waned in Democrats and spiked amongst Republicans. Since 2015, Republicans confidence has climbed 19 percent to 59 percent, while Democrats have steeply dropped 22 points to 28 percent over the last two years.
Overall, though, no matter their political affiliation, Americans' overall trust in the federal government remains quite low, with a combined 20 percent agreeing it does what is right just about always or most of the time. The national survey was conducted April 5 to 11 and drew from 1,501 adults.
And the general mood among a strong majority of Americans is frustration, with more than three-quarters of those polled were either frustrated or angry with the federal government. Fifty-five percent claimed to be frustrated and another 22 percent expressed anger. Only 19 percent claimed to be "content" and each of those statistics has largely remained unchanged compared to over a year ago, according to Pew.