Democrats' Tepid Response to Sexual Misconduct Allegations Could Hurt Them in the Long Run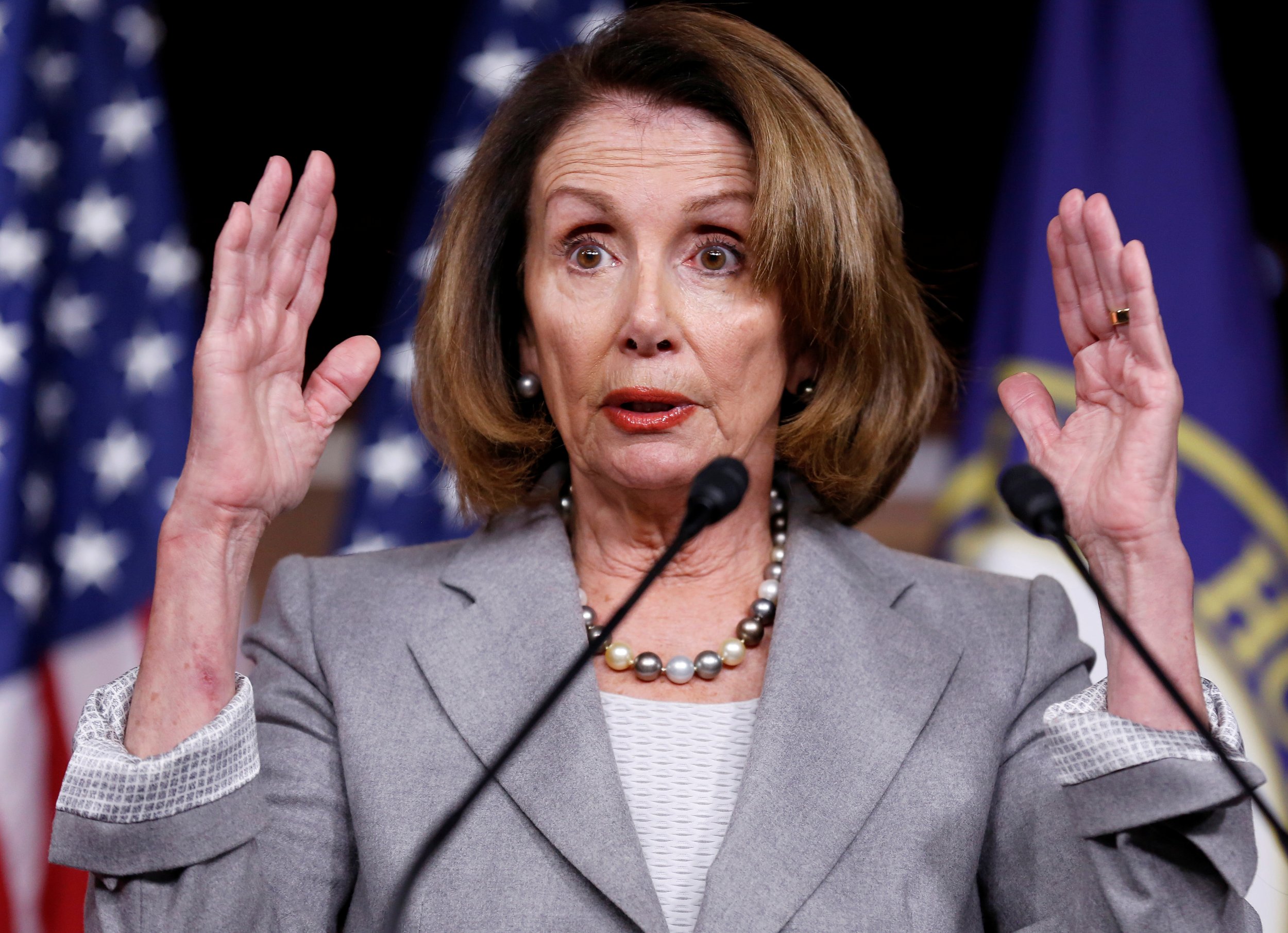 The allegations against Senator Al Franken (D-Minn.) and Representative John Conyers (D-Mich.) provided the Democratic Party with the perfect opportunity to take a hard-line stance against sexual misconduct. Instead, many top Democrats have defended their accused colleagues or suggested the women speaking out against them were liars.
For this, the Democratic Party could pay dearly.
"By not immediately coming out against this behavior, Democrats hand Republicans a big opportunity to use it against them in a future election, and it could lose them votes in a presidential election," Lauren A. Wright, a political commentator and political science lecturer at Princeton University, told Newsweek. "It becomes more difficult to build a case in 2020 for President Donald Trump being an alleged sexual assailant if they aren't consistent with allegations against their own party."
House Minority Leader Nancy Pelosi has received some of the most widespread backlash for her comments in support of Conyers, whom she called an "icon" and argued in a Sunday interview on Meet the Press had done a "great deal to protect women."
"We are strengthened by due process," she said. "Just because someone is accused, and was it one accusation? Is it two? I think there has to be—John Conyers is an icon in our country."
Following these comments, Vox ran an article calling Pelosi "that woman"—in other words, a woman who won't stand by other women when push comes to shove. And Vice did one worse, declaring in a Thursday headline: "It's Time for Nancy Pelosi To Go."
Pelosi wasn't alone in her stance on Conyers: Representative Jim Clyburn (D-S.C.) suggested Conyers shouldn't meet the same fate as the likes of Harvey Weinstein or Matt Lauer because he's an elected official. Clyburn also reportedly went so far as to compare Conyers's accusers to Susan Smith, a woman who was found guilty of drowning her two sons. Smith initially blamed a black man for the children's deaths, and Clyburn reportedly said, "These are all white women who've made these charges against Conyers."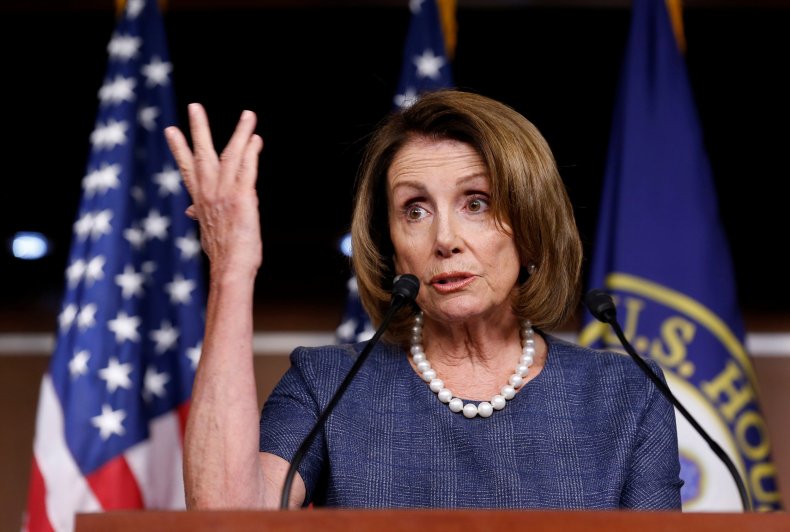 Both Pelosi and Clyburn reversed these statements on Thursday, joining lawmakers including Representatives Kathleen Rice (D-N.Y.) and Tim Ryan (D-Ohio) who have been calling for Conyers's resignation.
Still, it might be too little, too late for those who were hoping the Democratic Party would be unflagging in its "zero-tolerance" policy on sexual misconduct.
"Even if they have corrected their position, it's a lost opportunity to show credibility within the party and to the base," Wright said. "When any politician changes their mind or statement, it's somewhat transparent what's happening. You want your leadership to be on-message. I don't think that's happened in this case."
There's certainly a political calculus behind Pelosi's hesitation to condemn her Democratic colleague: In a GOP-controlled Congress, every progressive seat is precious.
"On the one hand, you want to be a party that has zero tolerance for this," Democratic strategist Rebecca Katz told NBC News. "But on the other hand, there's a lot of important work to do—like stopping this tax bill—and we can't do that if our people are dropping like flies, while the other side is refusing to hold their people accountable."
Katz echoed others' concerns that by expelling members of their own party, Democrats could be conceding more power to Republicans, who are thought to be waging war on women's health and reproductive rights.
"I worry that by doing the right thing, and forcing our people to resign while Republicans do nothing, Democrats will just be giving up seats—which is going to be terrible for women," she continued. "But then again, who wants any of these guys in power?"
Wright said this is a dangerous strategy for Democrats that could backfire in mere weeks, should Alabama U.S. Senate candidate Roy Moore, a Republican accused of sexual misconduct, win December's special election. Democrats will have a much harder time making a case for Moore's expulsion if Conyers and Franken are still in office.
"I think we had an opportunity to stake that moral high ground when you have a president who is supporting a man for Senate who—all credible allegations that have not been refuted—showed him to be a predator of teenage girls," Rice said, speaking to reporters on Wednesday. She added that Pelosi's comments "set women back and—quite frankly, our party back—decades."
Wright said the best bet for the Democratic Party—or any party—is to focus on sexual misconduct as a moral and ethical issue, not a political one.
"It's an honor and privilege to serve in Congress and what we're asking of these members isn't to be paragons of virtue—we're asking them to adhere to the lowest possible standards of human decency," Wright said. "It's just so disappointing how both parties have dealt with it so poorly."