'Callous': Democrats Slam Wilbur Ross Comments on Furloughed Workers As Equivalent to 'Let Them Eat Cake'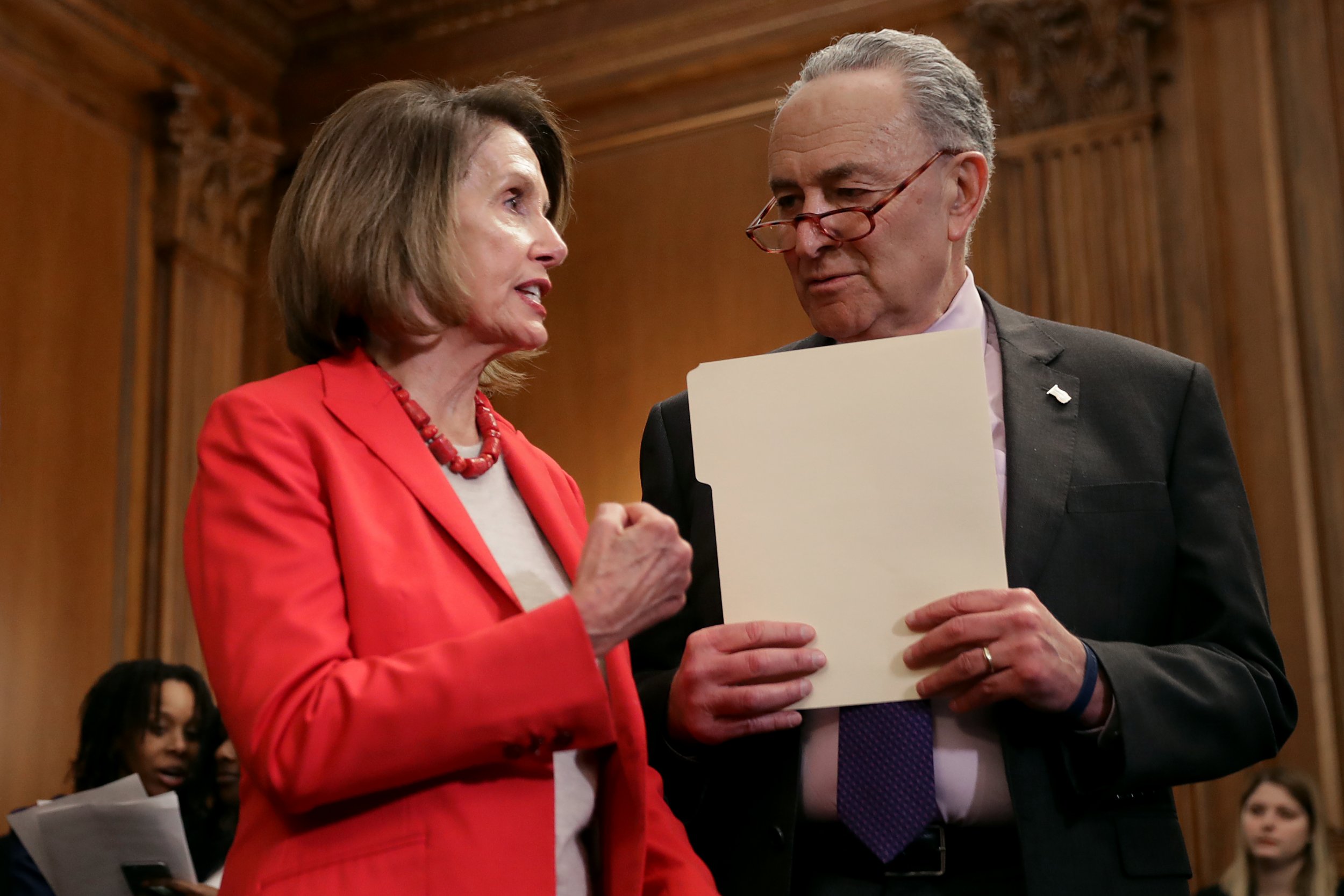 Democrats were swift to condemn U.S. Secretary of Commerce Wilbur Ross's statement on Thursday that he doesn't "quite understand why" federal employees affected by the partial government shutdown are seeking food assistance.
Ross suggested in an appearance on CNBC that the roughly 800,000 federal workers about to go without their second paycheck should instead borrow "from a bank or a credit union" because "the 30 days of pay that some people will be out is no real reason why they shouldn't be able to get a loan against it."
He admitted it was "true, the people might have to pay a little bit of interest, but the idea it's paycheck or zero is not really a valid idea." Democratic leaders said the commerce secretary's remarks show that the Trump administration is out of touch and does not care about the workers.
"Those comments are appalling and reveal the administration's callous indifference towards the federal workers it is treating as pawns," Senate Minority Leader Chuck Schumer said on the Senate floor. "Secretary Ross's comments are the 21st-century equivalent of 'let them eat cake.'"
Federal workers "can't call their stockbroker and ask them to sell some of their shares," Schumer continued. "They need that paycheck."
Ross, an investor reported to be worth some $700 million, is one of the few remaining original members of Trump's Cabinet.
Many federal employees living paycheck-to-paycheck are now struggling to feed their families. Food banks across the country have reported a spike in visits, and numerous restaurants and bars are offering federal employees affected by the shutdown discounts or free food.
House Speaker Nancy Pelosi also slammed the commerce secretary, using language similar to that of Schumer.
"Is this the 'let them eat cake' kind of attitude?" Pelosi asked, repeating a phrase commonly attributed to the French Queen Marie Antoinette. "Or call your father for money?"
Trump later took aim at Pelosi on Twitter, misunderstanding that the speaker was actually quoting his own commerce secretary and was not talking about the wall or border security.
"Nancy just said she 'just doesn't understand why?'" the president tweeted. "Very simply, without a Wall it all doesn't work. Our Country has a chance to greatly reduce Crime, Human Trafficking, Gangs and Drugs. Should have been done for decades. We will not Cave!"