Democrats Score Three Big Election Victories in GOP-Controlled States
Democratic candidates in Republican-dominated states won three important special elections on Tuesday in a sign the party hasn't lost the political prowess that saw it outperform expectations in the November midterms.
In Virginia, Jennifer McClellan defeated Republican Leon Benjamin to represent the state's 4th Congressional District in the U.S. House of Representatives. As of 11:48 p.m. ET on Tuesday, McClellan had 74.1 percent of the vote, with 95 percent of the votes having been counted.
The contest was called following the death of Donald McEachin, the Democrat who previously held the seat, just weeks after he was reelected to the House in the November midterms.
Virginia has a Republican Governor, Glenn Youngkin, with the GOP also enjoying a slight majority in the state's legislature, though the Virginia State Senate is Democrat controlled.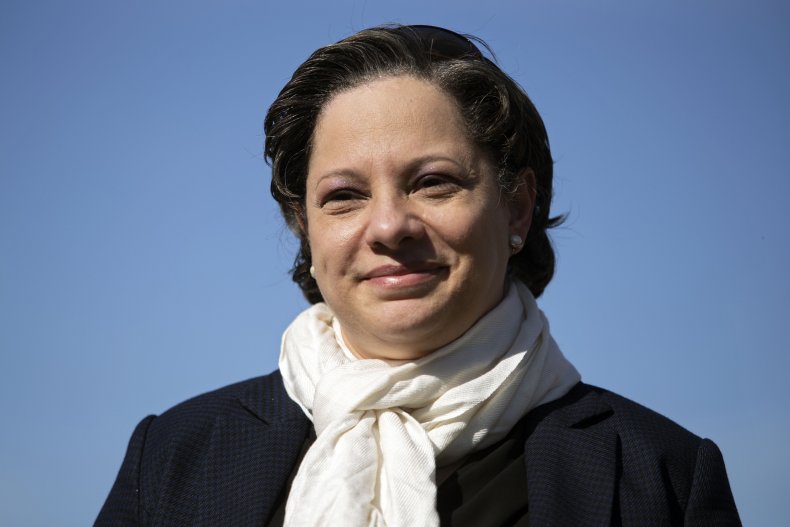 Democrats were also successful in New Hampshire where their candidate, incumbent Representative Chuck Grassie, secured reelection to the state House by 568 to 449 for David Walker, his Republican rival. Walker was initially declared the winner in November, but a recount put both candidates at 970 votes, resulting in the special election.
Grassie's success cuts the Republicans New Hampshire House majority to 201-199, though the party does also control the state Senate and governor's office.
Also on Tuesday, Cassie Chambers Armstrong, a Democrat, was elected to the Kentucky Senate representing the District 19 seat, securing 77 percent of the vote.
The seat had been vacated by Morgan McGarvey, another Democrat who in November was elected to the House of Representatives. Both chambers of the Kentucky General Assembly are dominated by the Republicans, though the state's governor, Andy Beshear, is a Democrat.
Reacting to her win Armstrong said: "Every day we see headlines about the majority in the General Assembly attacking LGBTQ youth, continuing to starve our public schools and the children that rely on them, and writing laws that put women's lives at risk.
"There is an urgent need for change in Frankfort, and I'm grateful that the voters of the 19th Senate District have given me the chance to fight for them."
The Democrat wins come despite Joe Biden's poor personal ratings, with the president having a net approval rating of -11 on Monday according to polling by Rasmussen Reports.
A separate Washington Post/ABC News poll released earlier this month found 62 percent of voters thought Biden had either accomplished "little or nothing" or "not much," since entering the White House in January 2021.
Speaking to Newsweek at the time, Democratic pollster Carly Cooperman said the president "still faces an uphill battle heading to 2024."