Democrats are once again eyeing the budget reconciliation process to accomplish major policy goals, including reducing drug prices.
According to Politico, leading Democrats in the House of Representatives are looking at avenues to pass drug pricing and climate legislation through the same budget process that was used to pass President Joe Biden's $1.9 trillion coronavirus relief package—which bypassed the Senate filibuster and the need to gain Republican support.
Lowering the cost of prescription drugs was one of the few shared goals of former President Donald Trump and Democrats on Capitol Hill. But no major bipartisan legislation was passed under his tenure.
Instead, Trump signed a handful of executive orders in July and September of 2020 that aimed to direct drugmaker rebates straight to patients, provide insulin and EpiPens at steep discounts to low-income people and use lower international prices to pay for some Medicare drugs.
The Biden administration has freezed two of his predecessor's regulations, including one dealing with insulin and EpiPens for under-served patients. The White House has halted new and pending regulations from going into effect at several agencies to ensure the new administration has time to review them.
Biden has said he supports allowing Medicare to negotiate drug prices and consumers to import medicine from abroad.
Now, Democrats could revisit H.R. 3—also known as the Elijah E. Cummings Lower Drug Costs Now Act—which would give Medicare the power to negotiate the price it pays for drugs. Those negotiated prices would also then be made available to Americans with private insurance.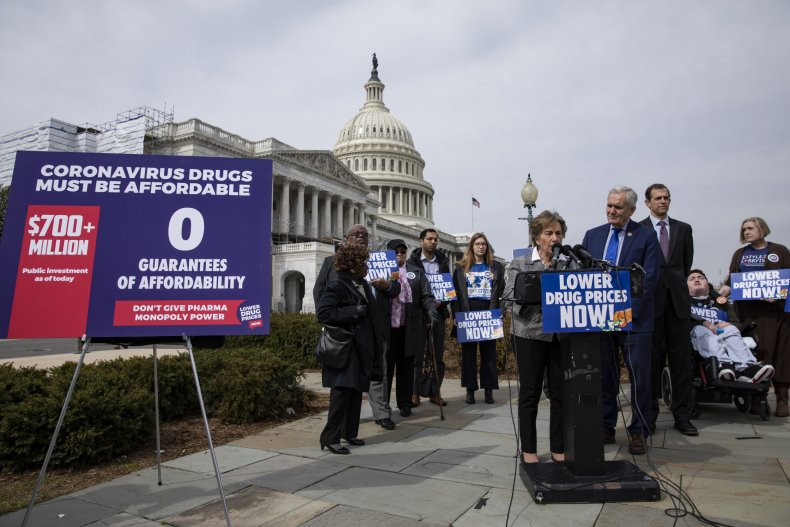 H.R. 3 passed the House in 2019 with the support of every member of the Democratic caucus but received few votes from Republicans. It did not receive consideration from any Senate committee or a vote on the Senate floor, which was then controlled by the GOP's Mitch McConnell.
At the time, the Congressional Budget Office estimated that allowing Medicare to negotiate drug pricing would save the federal agency $456 billion over a decade-long period.
There is precedent for using reconciliation to advance health care policies. Democrats used the legislative tool in 2010 to pass changes to the Affordable Care Act, also known as Obamacare. In order to pass a bill via reconciliation in the 50–50 split Senate, Democrats would need their entire caucus to support it.
Newsweek reached out to House Speaker Nancy Pelosi's office for comment on the effort to reduce the cost of prescription drugs but did not receive a response before publication.