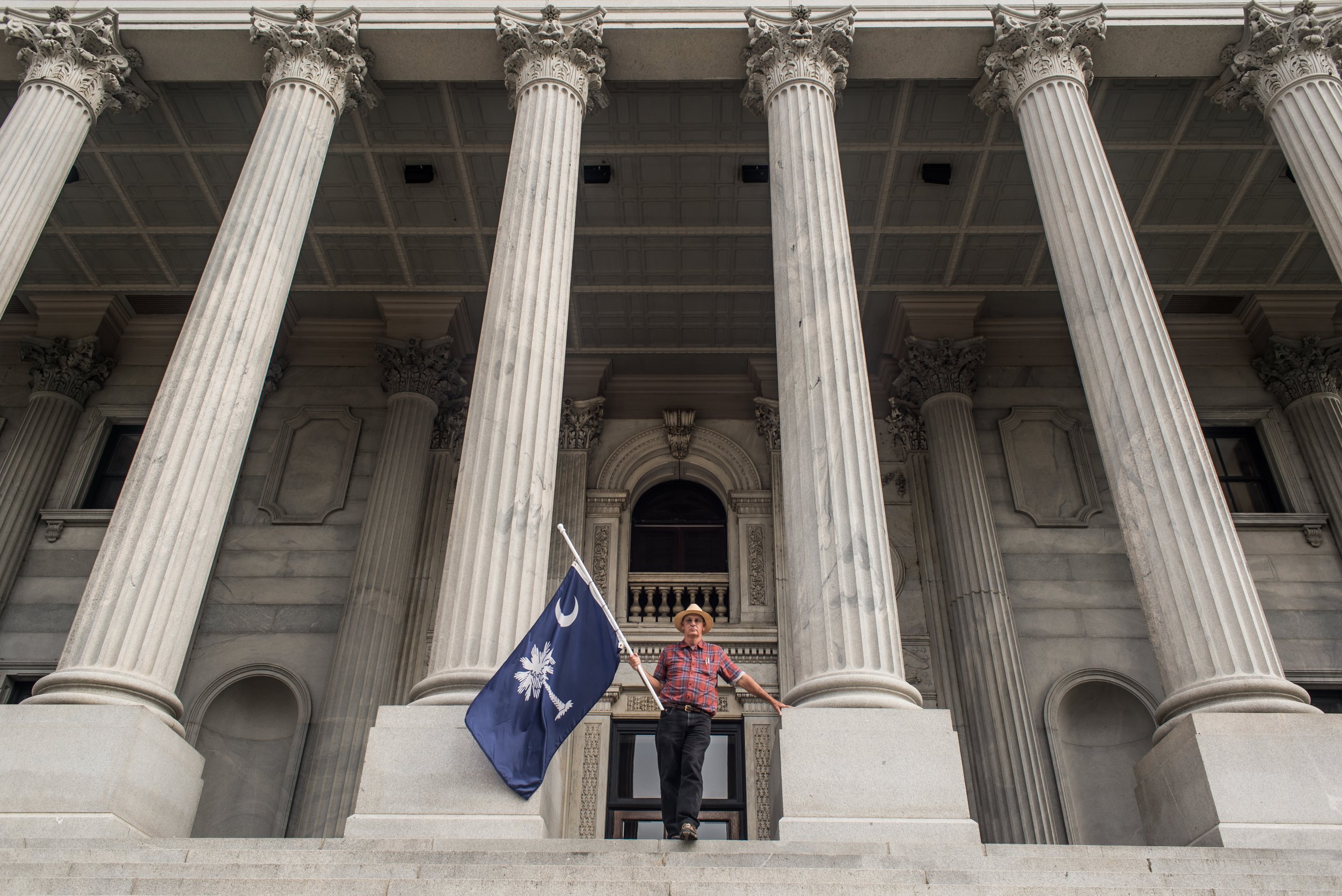 Lawmakers in South Carolina want to crack down on saggy pants.
A dozen state representatives—eight of whom are Democrats—introduced a bill that fines men caught with their pants sagging more than three inches below the "crest of his ileum exposing his skin or undergarments." The ilium refers to the hip bone, while the ileum refers to a part of the intestines. It is unclear why lawmakers spelled the word incorrectly.
Infractions would result in a $25 fine for first-time offenders with a max of $75, plus six hours of community service after multiple slip-ups. Saggy pants would not, however, result in a criminal record.
Proponents say the bill is necessary to stem the rise of low pants across the Palmetto State, though it is unclear why they believe there is a crisis.
"The pants now are being worn below the knees," Representative Wendell Gilliard, a Democrat from Charleston, told WCIV on Monday. "We have to lead by example. It is necessary because it's not getting any better."
But civil right groups warn that the bill will inevitably target mostly young black men for a form of expression guaranteed under the first amendment: a fashion choice.
On Tuesday, civil rights activist Shaun King denounced the proposed legislation, arguing that its intention is to "criminalize blackness."
And the head of the American Civil Liberties Union of South Carolina called the bill a "waste of taxpayer money" and an intrusion on South Carolinians' civil rights.
"We would hope that our elected legislators are working on more important issues and causes that enhance the economic viability and increase protections for all South Carolinians," Executive Director Shaundra Young Scott said in a statement. "Instead, our lawmakers are making and introducing bills to criminalize sagging pants, which will disproportionately affect minorities in communities and schools."
Brenda Murphy, president of the NAACP South Carolina State Conference, called on lawmakers to withdraw the bill immediately.
"The number of youth wearing attire in a manner that is thought to be inappropriate is minimal; perhaps more attention and resources should be placed on mentoring them as opposed to creating opportunities for them to engage with disciplinarians or school resource officers," she said in a statement.
Amid growing backlash against the proposed law, at least six of the bill's original co-sponsors have rescinded their endorsement. Newsweek attempted to contact these representatives but was unable to reach them for comment.
The bill has been referred to the Judiciary Committee.
In small towns across the South, laws against saggy pants have been in place for years. Timmonsville, South Carolina, roughly two hours north of Charleston, passed a bill in 2016 that banned "sagging pants, trousers, or shorts that intentionally display a person's underwear."
In 2008, Circuit Judge Paul Moyle struck down a law banning saggy pants in Rivera Beach, Florida, after a teenager spent a night in jail for exposing too much of his underwear.
Saggy pants have been a cultural staple in America for decades. It is suspected that the style began in the 1980s as an offshoot of a look that developed in prisons, where inmates were not allowed to use belts. Saggy pants went mainstream during the late 1990s and early 2000s, fueled by imagery in gangster rap videos.