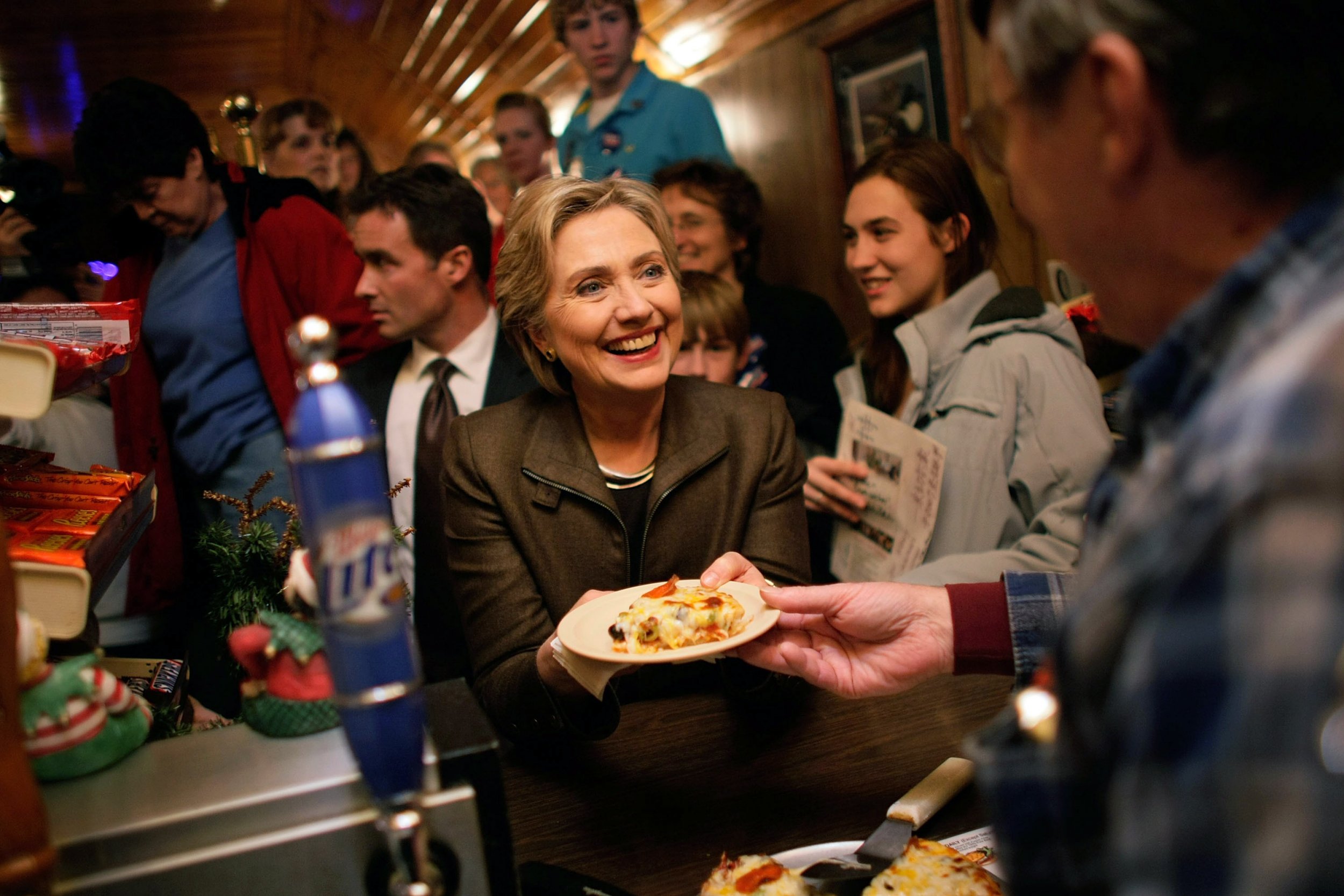 Updated | Since Wednesday, November 9, 2016—the day after Donald Trump shocked the world by winning the presidency—Democrats have eyed 2018 as a year of redemption. The midterm elections would be the first real shot to make up for their stunning failure in 2016 and to take advantage of a president who has—at least for now—proved to be historically unpopular.
After careful consideration, likely countless hours of work-shopping, and input from focus groups, the Democrats have reportedly settled on a new slogan and tagline for next year's midterms. That's a big deal, since a slogan can be massively important—remember that whole thing about Making America Great Again?
"A member of Congress told me Democrats big 2018 slogan, which is set to be released Monday. It's: 'Better Skills, Better Jobs, Better Wages'" tweeted Vox congressional reporter Jeff Stein on Thursday. He later deleted that tweet and corrected it by noting the full slogan was actually "A Better Deal: Better Skills, Better Jobs, Better Wages."
Stein said that a member of Congress "noted that this is the result of months of polling and internal deliberations among the House Democratic caucus."
If you're suddenly hankering for a slice of greasy, cheesy pizza with sauce that—hot take alert—is reminiscent of ketchup, it's hard to blame you. The Democrats' tagline is eerily similar to that of Papa John's: "Better Ingredients. Better Pizza. Papa John's." The similarity was not noticed solely by your intrepid Newsweek writer. The internet was quick to point it out.
But the real inspiration for the slogan and tagline likely isn't a late-night pizza order. Ezra Levin, co-executive director of liberal grassroots organization the Indivisible Project, pointed out on Twitter that the new slogan appeared to be co-opted from an op-ed written by Virginia Senator Tim Kaine, who was Clinton's running mate in 2016.
As it stands Thursday, the Democrats have yet to actually unveil the slogan and tagline, so it could perhaps change before 2018. But if "A Better Deal: Better Skills, Better Jobs, Better Wages" does stick around for '18, there's no word just yet if the Democrats plan to offer complimentary garlic sauce to every American.
This story was updated to reflect the change in Jeff Stein's report that the phrase "Better Skills, Better Jobs, Better Wages" was a tagline under the overarching "A Better Deal" slogan.