Democrats Successfully Flip Both Chambers of Virginia's State Government, Giving Party Full Control For First Time Since 1994
All 140 legislative seats are up for grabs in Virginia, and after twenty years of a maintained Republican majority, the House and Senate have both flipped from blue to red.
Democrats had a significant fundraising advantage this election, and spent more on TV advertisements, but Republicans have held a slim majority in both house and local state senate ever since 1996. That changed tonight, with 21 seats going to Democrats and 16 to Republicans in the State Senate, and 50 seats going to Democrats in the House of Delegates to the Republican camp's 39.
The race was very contentious on all sides of the political map, with families feeling pulled apart.
"I've had many folks at the door express, in tears, how they are sickened by national politics, they're sickened by the fact they cannot even talk to their own neighbors or among their own family members," said Ghazala Hashmi, a former college literature professor who won a seat on the State Senate this evening to The New York Times.
Among others reelected this evening was Danica Roem, the first out trans person elected to state legislature. Roem has now become the first out trans person to be reelected to their seat. Roem won 57 percent of the vote while defeating anti-LGBTQ candidate Kelly McGinn.
"In 2017, Danica wrote the playbook on how transgender candidates can defeat anti-LGBTQ opponents through authenticity and attention to everyday issues—and her reelection victory sets it in stone," said Annise Parker, president and CEO of the LGBTQ Victory Fund, in a press release. The Victory Fund had invested heavily in Roem's campaign.
"Voters did not head to the polls to make history, yet they proved trans candidates can win battleground races in battleground states despite transphobic attacks from opponents. Danica inspired trans people across the nation to run for office. Her reelection proves that political revolution is a lasting transformation—not an aberration," Parker continued.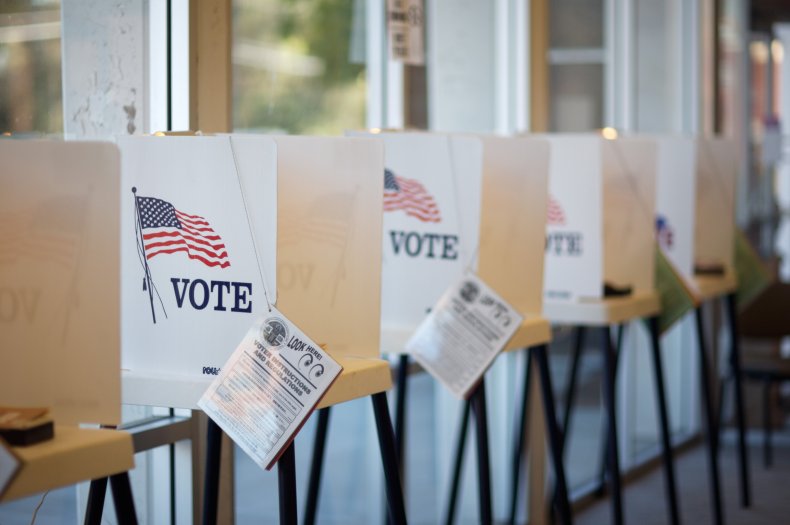 The import of the election as a referendum on the Trump era was echoed by former Attorney General Eric Holder, who did some extensive campaigning for various candidates throughout the state.
"I can guarantee that the news media will be looking at the election results," he said in a stump speech to volunteers. "And they'll be saying, well, this is an assessment of—fill in the blank—Trump, the Republicans, direction of the country, all that stuff."
"But no pressure," he concluded.