Democrats Propose Their Own Trillion-Dollar Infrastructure Plan Ahead of Trump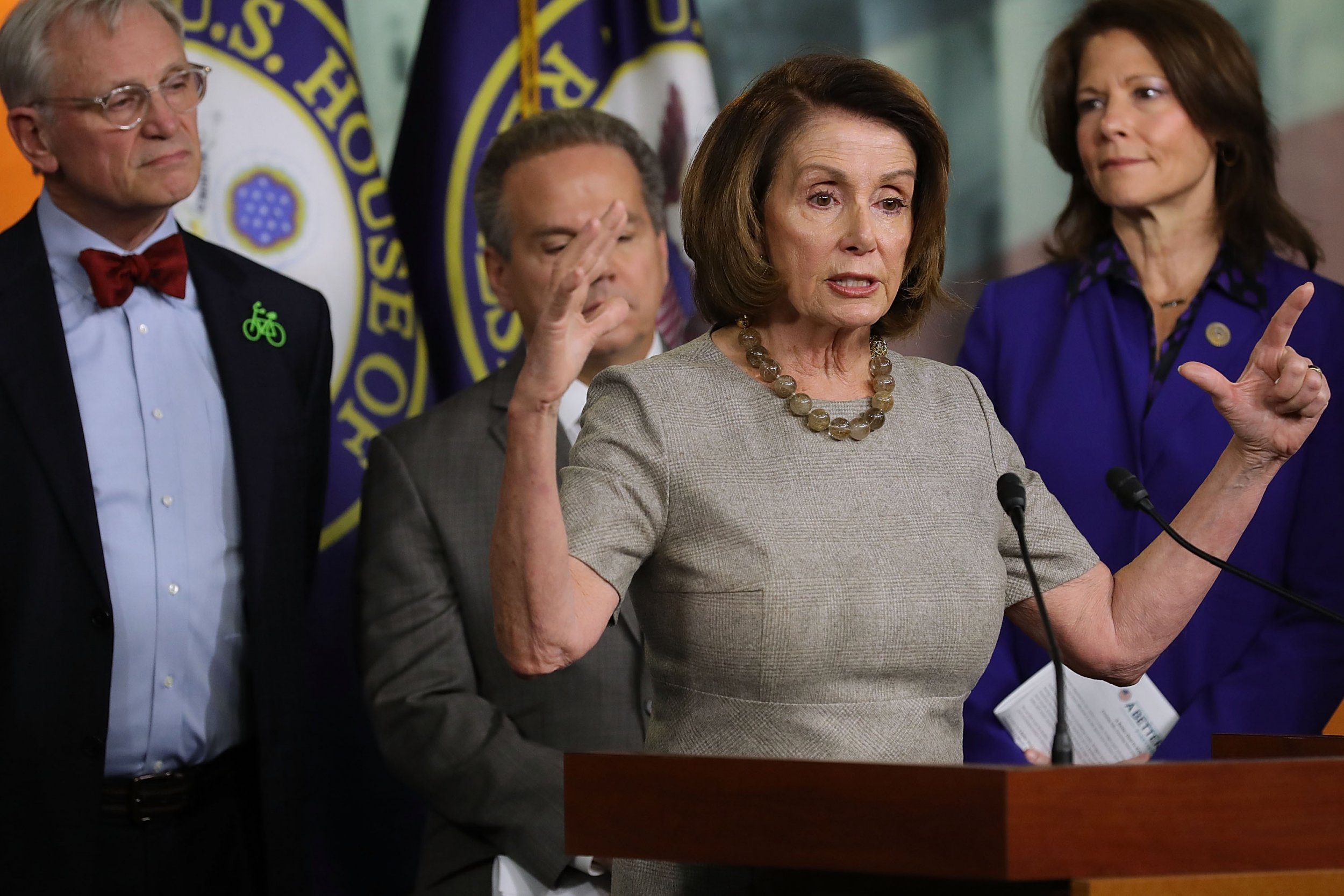 Ahead of the release of President Donald Trump's big infrastructure plan, congressional Democrats debuted their own plan, which calls for $1 trillion in federal spending over the next decade as part of "A Better Deal" for America.
Trump's plan, set to be released Monday, is expected to call for just $200 billion in federal funds over the next 10 years, with a majority of the $1.5 trillion plan to be funded through state, local and private investments. During a Thursday press conference, Minority Leader Nancy Pelosi and the House Democratic Policy and Communications Committee revealed an infrastructure package separate from that of the Trump administration.
"We have a comprehensive proposal that is transformational for America in what it proposes.... The president talks a big act, but then he proposes a small bill, a small act of Congress," Pelosi said.
The announcement from the House follows a January proposal from Senate Democrats that calls for a $1 trillion federal investment and promises to create 15 million new jobs through repairing the federal highway system, bridges, water and sewers systems, and more. On Thursday, Pelosi said the jobs number would be 16 million.
"The federal government is a necessary partner in this effort to rebuild our country. It's not enough to punt this to the private sector, as the president wants," Representative David Cicilline said during the press conference.
"I am asking both parties to come together to give us the safe, fast, reliable and modern infrastructure our economy needs and our people deserve. Tonight, I am calling on the Congress to produce a bill that generates at least $1.5 trillion for the new infrastructure investment we need," Trump said during his State of the Union address last week.
The American Society of Civil Engineers estimated in a 2016 report that the delay of an infrastructure bill would cost 25 million jobs and $4 trillion in gross domestic product by 2025.
A draft of Trump's infrastructure plan that was leaked in January reveals that the administration plans to incentivize private, state and local investments by awarding grants. Trump's plan would call for only $200 billion worth of federal funds. The additional $1.3 trillion would need to be paid for by private companies and state and local governments, according to The New York Times.
After the State of the Union address, both GOP and Democratic members of Congress questioned how the president expected Congress to find the funding.
"You tell me how we pay for it, and I'll tell you what we can do.… Leveraging private dollars is a good start, but we got a lot of work to do," said Senate Majority Whip John Cornyn said after the State of the Union, according to Politico.