Democrats Under Fire Over Unemployment Benefits Cliff as COVID Surges, Job Growth Slows
President Joe Biden and congressional Democrats are facing pressure to extend federal pandemic-related unemployment benefits set to expire this weekend for millions of American workers, as the Delta variant continues to surge and job growth slows.
Three federal jobless aid programs, first put in place by former President Donald Trump's administration last March, will lapse Monday, with an estimated 7.5 million unemployed workers set to lose all their benefits. An additional 3 million will no longer receive a $300 weekly boost to the unemployment benefits provided by their state, according to estimates from the Century Foundation.
Individuals set to lose benefits have shared their stories on social media in an apparent effort to encourage lawmakers to get behind an extension—while other supporters of an extension have criticized Biden and West Virginia Senator Joe Manchin—a moderate Democrat who has indicated he will vote against an extension in a Democrat-only budget bill—over the abrupt end to aid.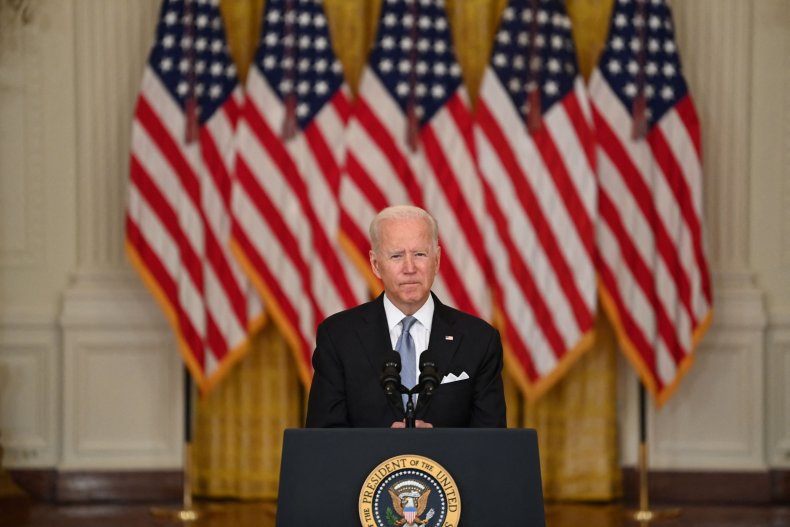 "Over the next few weeks, millions of Americans will lose their enhanced unemployment and will face eviction and food insecurity. Biden's response: 'We're ending all those things that are things keeping people from going back to work,'" tweeted professor Anthony Zenkus of the School of Social Work at Columbia University. "Joe Biden. He is our enemy."
Salem Snow, a Pennsylvania activist running for the U.S. House in 2022, tweeted: "Extend unemployment benefits. There are millions of people that have been relying on these programs to survive. We're still in the middle of a pandemic. Congress is going to have more American blood on their hands if they don't do something."
"Biden needs to reverse his position on unemployment insurance today and call on Congress to extend benefits. The facts on the ground have changed since he first announced he supported benefits expiring in September," said Lindsey Owens, executive director of Groundwork collaborative, a center-left activist group with a focus on economic issues.
The benefits have previously been renewed after lapsing, but the Biden administration has indicated reluctance to extend the aid.
Treasury Secretary Janet Yellen and Labor Secretary Marty Walsh sent a letter to lawmakers last month, saying it's "appropriate" to allow the expanded $300 weekly boost to expire on September 6 as scheduled. And while the Biden administration has suggested that states can reallocate existing federal funds to continue aid, none have moved to do so.
In renewing the unemployment programs in March, the Biden administration and lawmakers had anticipated that the economy would largely recover by September with an aggressive vaccine rollout. But the unforeseen explosion of the highly contagious Delta variant, which now accounts for 94 percent of America's coronavirus cases, has limited that plan.
The Bureau of Labor Statistics released data on Friday that showed 235,000 jobs were created in August—a steep decline from the 1.1 million jobs created in July and far below economists' projections of 733,000 jobs.
Newsweek reached out to the White House for comment.