Democrats To Give Convicts Right To Vote After Flipping Minnesota Senate
A new Minnesota legislation being pushed by Democrats will see convicts out on probation get the right to vote, according to reports.
The Restore The Vote bill, officially known as House File 28, was adopted on Tuesday.
The bill's description reads: "Right to vote restored to individuals convicted of a felony upon completion of any term of incarceration imposed and executed by a court for the offense, and money appropriated."
An estimated 50,000 people in Minnesota—on parole or probation—will receive the right to vote, according to a report by Bolts magazine.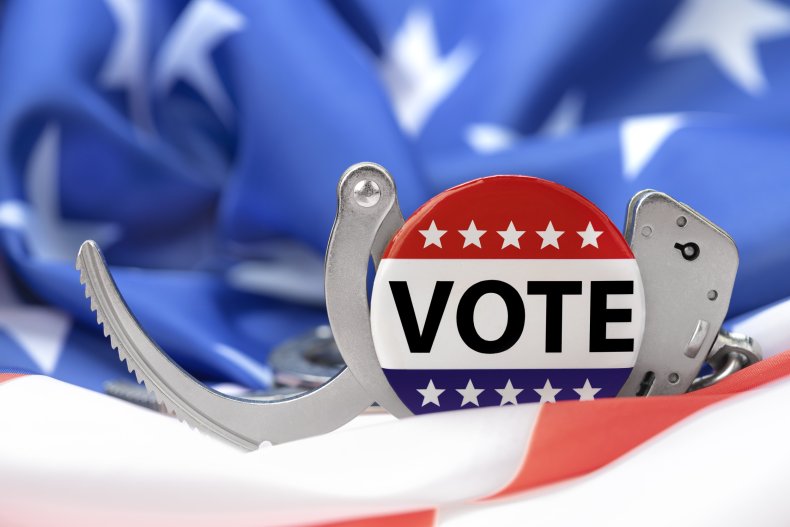 The bill has since been sent to Democratic Governor Tim Walz, who previously supported this move.
Lead sponsor and Democratic president of the Minnesota Senate, Bobby Joe Champion, has said he is convinced Walz will sign it.
As it currently stands in Minnesota, when an individual is convicted of a felony, their right to vote is only restored upon the completion of all parts of their sentence.
However, convicts in the state, upon release, tend to have some of the most extended probation terms in the U.S. According to a 2018 report by the non-profit Prison Policy Initiative, Minnesota had some of the highest probation rates in relation to its state and federal prisons.
Senator Champion, who prioritized this legislation when he became Senate leader, spoke to Bolts about the significance of the bill.
"There are folks in Minnesota who are out on long probationary periods—10, 15, 20 years," Senator Champion told the publication.
"They're out in our communities paying taxes, raising families, being productive citizens, but not being given a chance for their voice to count.
"They are treated like second-class citizens who are not a part of our democracy."
Some Republican critics of the legislation argued that individuals who had committed violent crimes like murder, manslaughter, assault, and kidnapping, among others, should not be included in the bill.
On the Senate floor on Tuesday, Senator Glenn Gruenhagen said: "We need to think about the victims here."
Senator Andrew Mathews offered a similar view and said: "People who commit a crime of murder or manslaughter have permanently taken away their victims' right to vote."
Dismissing criticism, Senator Champion told Newsweek: "The notion that we should withhold the right to vote from Minnesotans who are not incarcerated is unfair and unjust."
"The individuals who will be impacted by this bill are paying taxes, raising families, and contributing to our communities. They should be allowed to vote. Claims that this will harm victims are untrue. In fact, my legislation is endorsed by MNCASA (Minnesota Coalition Against Sexual Assault), which represents thousands of victims in Minnesota.
"This, as well as other letters of support from the Department of Corrections and other organizations representing probation officers, public defenders, and county attorneys goes to show that this bill has broad support among key stakeholders across Minnesota," he said.
Speaking to Bolts, Champion said that in the future, he would be looking to see if there was a "pathway for those who are incarcerated to vote." But concluded that it was necessary to focus on one step at a time.