Democrats Want a Socialist to Lead Their Party More Than a Capitalist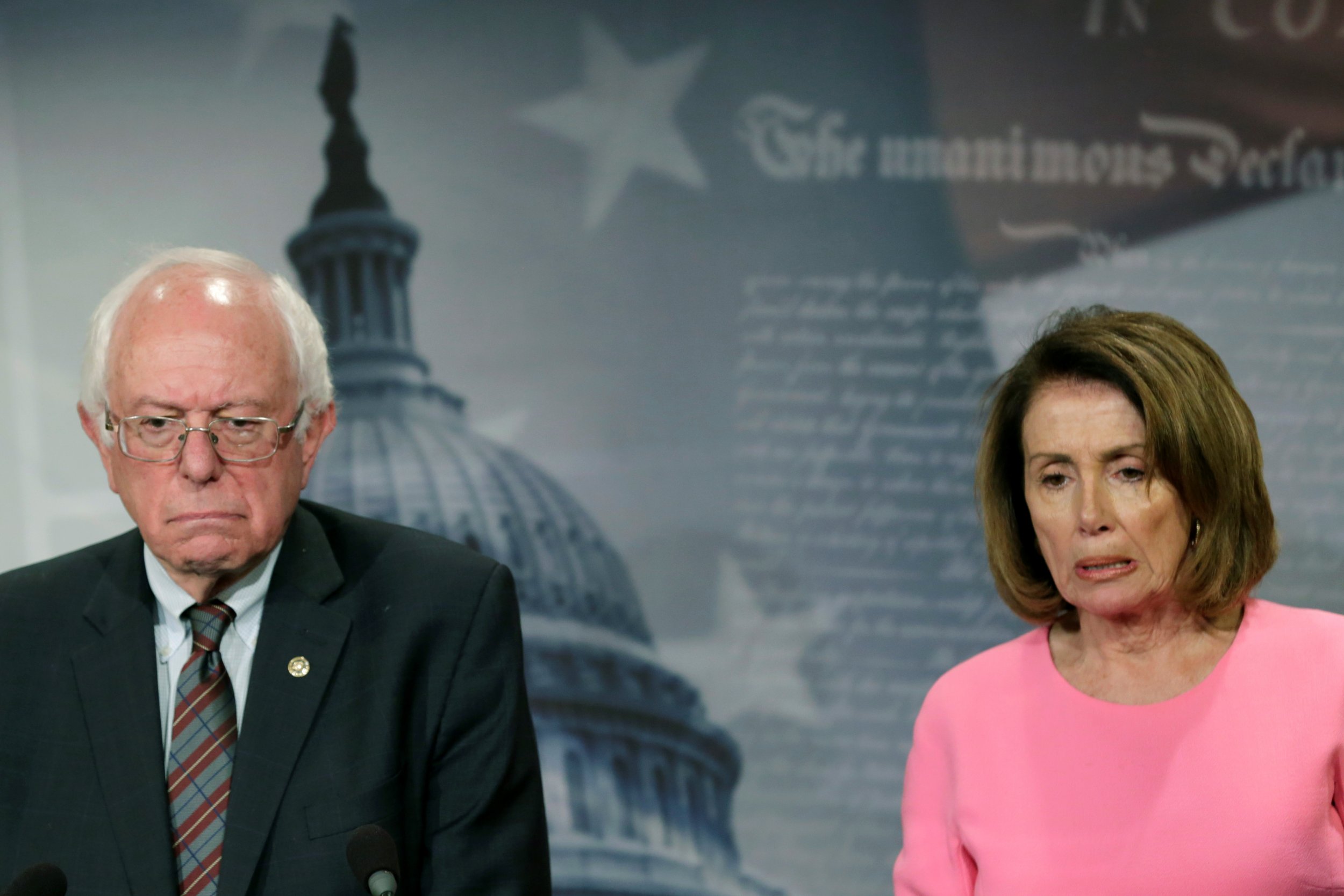 Vermont Senator Bernie Sanders (I-Vermont) might not have won the presidency or even the Democratic nomination in 2016, but he did manage to energize a portion of voters and give voice to socialist ideals. That influence might be showing in a new poll released Wednesday.
House Minority Leader Nancy Pelosi (D-California) has recently been the subject of controversy as some Democratic lawmakers have once again started to suggest she should be removed from her position of leadership within the Democratic Party. Republicans have also sharpened their attacks against the leader, and a House GOP Super PAC said this week they would focus on Pelosi during the 2018 midterms, as Republicans have done in previous midterm elections to rally their base.
"During the 2018 cycle, [Congressional Leadership Fund] will spend millions of dollars highlighting Nancy Pelosi's toxic agenda and reminding voters across the country that Democratic candidates are nothing more than rubber stamps for her out-of-touch, liberal policies," wrote Congressional Leadership Fund Executive Director Corry Bliss in a memo, according to The Washington Post.
The poll published this week from Morning Consult/Politico asked respondents what they thought of Pelosi's job performance. Forty-one percent of Democrats thought she should stay as minority leader while 27 percent thought she should be replaced. Thirty-six percent of Democrats thought things had gone mostly well for the party under Pelosi while 19 percent said mostly bad and 27 percent said neither good nor bad.
But when asked if a hypothetical replacement should be a socialist or capitalist, more Democrats opted for socialism. Thirty-five percent said it's somewhat or very important the replacement be a socialist while 31 percent felt the same for a capitalist.
The Morning Consult/Politico survey interviewed 1,994 registered voters from June 22 through June 24. It had a margin of error of plus or minus 2 percentage points.
Since Sanders launched his presidential campaign in 2015, the number of activists in the Democratic Socialists of America has doubled to 19,000, PBS reported in March. Socialism, once considered a word with highly negative connotations by many within the American political scene, has especially grown in popularity among young people.
A YouGov poll shortly after inauguration found 43 percent of respondents under 30 years old had a favorable view of socialism while just 32 percent of the same age bracket had a favorable view of capitalism.
Pelosi, meanwhile, made her views on socialism clear in February. A student at a town hall asked her about the Democratic Party perhaps moving more to the left on economic issues.
"I thank you for your question. But I have to say, we're capitalist―and that's just the way it is," Pelosi said.