'He Just Stonewalled Us': Democrats Fume Over William Barr's Answers on Mueller Report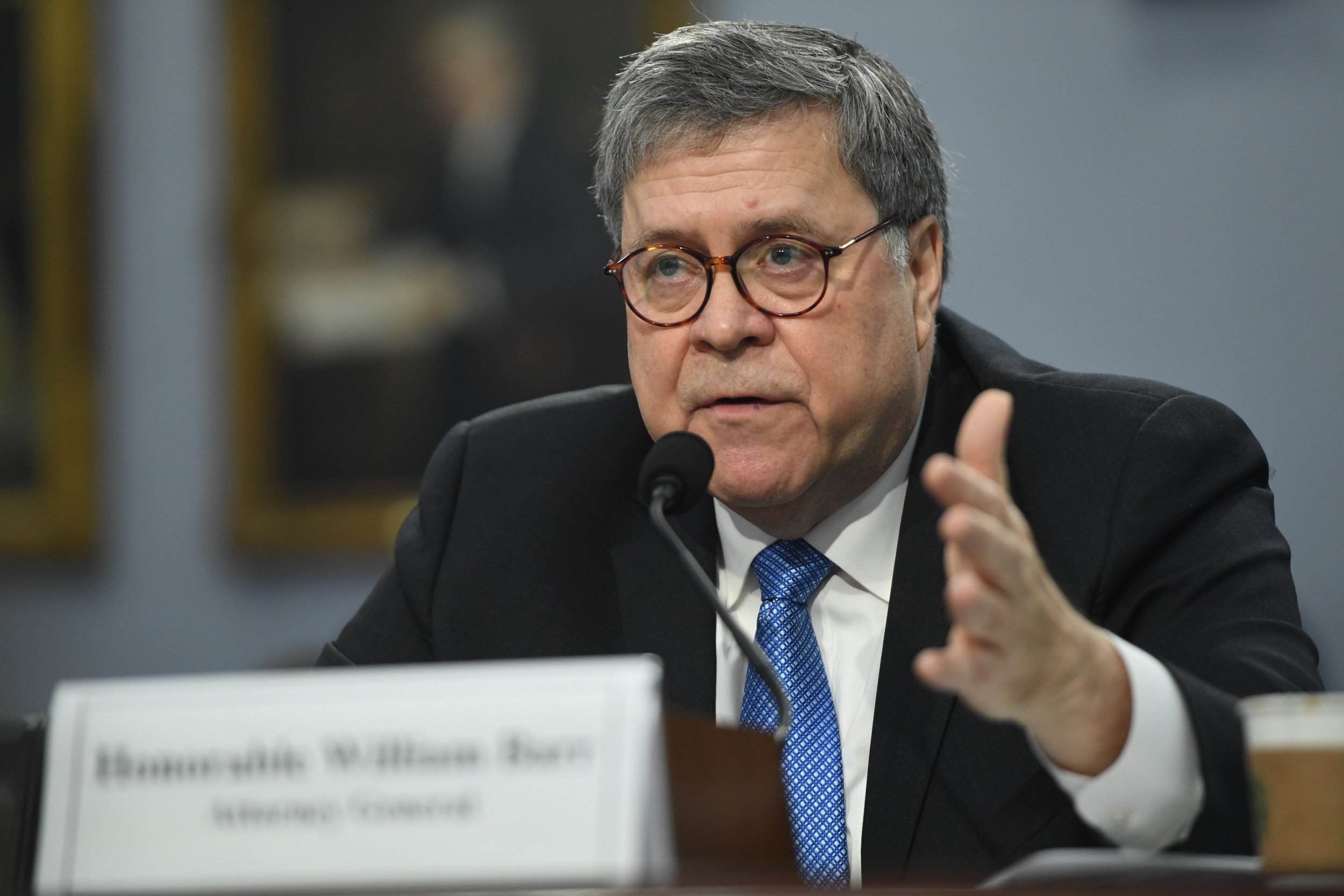 Following an hours-long testimony before a House panel on Tuesday, Democrats were frustrated with Attorney General William Barr over his refusal to answer questions and his lack of information surrounding his handling of special counsel Robert Mueller's report and how it will be released to Congress and the public.
Barr revealed that his release of a redacted Mueller report to the public was on pace to occur sometime "within a week." He disclosed that Mueller and his team had declined to review Barr's four-page summary of the special counsel's conclusions before its release. Barr also said that he met with the special counsel's team before receiving Mueller's report to discuss the findings of the 675-day investigation.
But much to the displeasure of Democrats, the attorney general reiterated that the full, unredacted report and its underlying evidence would not be made available—even to members of Congress.
Questioned by House Appropriations Committee Chairwoman Nita Lowey (D-N.Y.) on whether the White House had or will have the chance to see the Mueller report, or if it's been briefed on the report beyond Barr's four-page summary, he refused to answer.
"I've said what I'm going to say about the report today," Barr told members of the Commerce, Justice, Science and Related Agencies Subcommittee. "I've already laid out the process that is going forward to release these reports hopefully within a week. I'm not going to say anything more about it until the report is out and everyone gets a chance to look at it."
In his first public appearance since Mueller finished his investigation, Barr later said that "just before" his March 24 letter summarizing the special counsel's conclusions, the Justice Department "did advise the White House counsel's office that the letters were being sent."
"But," he added, "they were not allowed or even asked to make any changes to the letters. They may have been able to read to them, but they did not get to see the letter."
Lowey described that response—as well as some of Barr's other answers, such as saying Congress will not be able to see the full report and its underlying evidence—as unacceptable. She told reporters it "was not clear to me that there weren't any revisions or changes" made at the direction of the White House.
"I think the attorney general just stonewalled us. He shared with us what he wanted to share with us," Lowey said.
"It was very clear to me that the attorney general is an appointee of President Trump, and when he shared with us that he showed the four-page letter to the administration, it was not clear to me that there weren't any revisions or changes," she continued. "I do feel that the attorney general…was not clear at all about the involvement of the president in his testimony, his actions or his statement."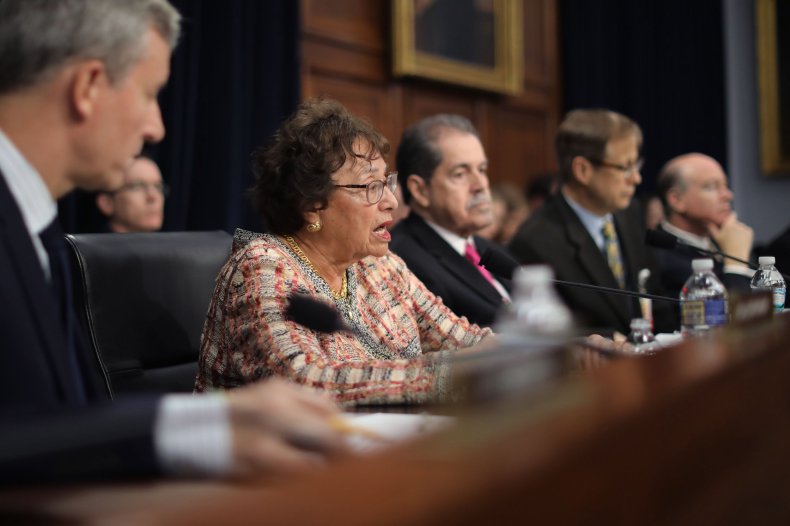 Barr repeated his stance that under the law and Justice Department guidelines, he could not provide Congress with the full report and its underlying evidence, even though House Judiciary Committee Chairman Jerry Nadler continues to threaten he'll subpoena to get it.
"I don't intend at this stage to send the full unredacted report to the committee," Barr said.
The attorney general also said he plans to color-code the report's redactions to better explain the criteria for excluding that information. Among the possible reasons were protecting classified sources and methods, grand jury material, "material that could affect other ongoing matters" and "information that would unduly infringe on personal privacy and reputational interests of peripheral third parties," he said.
Should Nadler and Senate Judiciary Committee Chairman Lindsey Graham be unsatisfied with what Barr provides them and the redactions that are made, Barr said, he would consult with the two chairmen to "see if there's a way we can accommodate" their requests.
But Nadler did not accept that premise, telling reporters he plans to issue his subpoenas after he sees what Barr releases. Anything short of the full report and its underlying evidence, Nadler said, will result in the committee issuing subpoenas and going to court over the legal challenge that is almost certain to ensue.
On Twitter, Nadler said he believes that "Congress is—as a matter of law—entitled to each of the categories AG Barr proposed to redact from the Special Counsel's report."
Democrats on the Appropriations Committee, including Lowey, suggested that, in addition to Nadler issuing subpoenas, the committee could force Barr to turn over the Mueller report by adding language during the budget process to prohibit the use of federal money or resources to prevent the report's release.
"Appropriations has the ability to say, 'No dollars can be used for…,'" said José Serrano, Democrat of New York and chair of the Commerce, Justice and Science Subcommittee. "I'm not saying this is going to happen... We could always do that. I would consider whatever it takes to get people to see this report."
Asked about the likelihood of that happening, Lowey said her committee "can put in all kinds of language." But she stopped short of giving a definitive answer.