Demolition Worker Finds Bottle Containing 112-Year-Old Note at N.J. College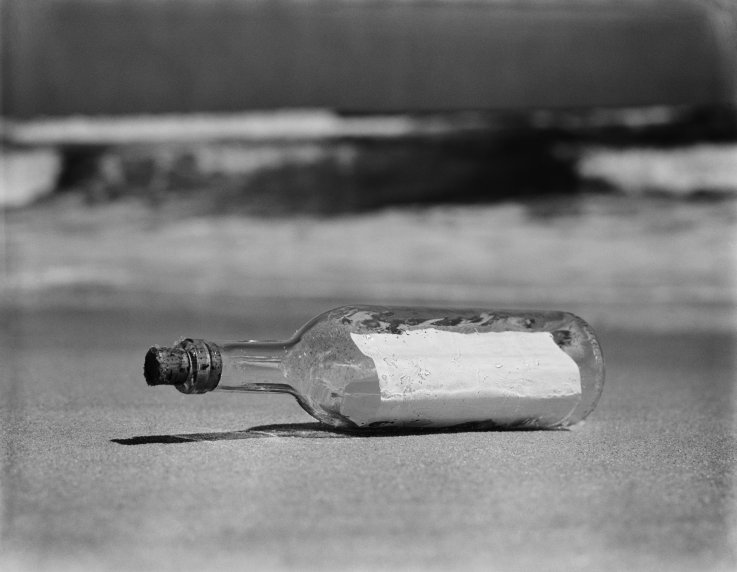 A short message from two bricklayers that was stuffed in a bottle seven years before World War I was recently found at a college campus in New Jersey.
On July 3, 1907, two men finished working on a brick wall of what would become College Hall, part of the campus of Montclair State University (MSU). To mark the occasion, as reported by NJ.com, one of them jotted a quick note in blue ink, slipped it into an emptied beer bottle, and placed it in a secret spot the two men had created "between the first and third layers of brick."
The message read: "This is to certify that this wall was built by two bricklayers from Newark, N.J., by the names of William Hanly and James Lennon, members of No. 3 of the B.M.I.U. of America." The acronym apparently stood for "Bricklayers and Masons' International Union."
After staying dormant for over a century, the message was discovered when renovations were being completed on College Hall this past summer.
Robert Kanaby, a demolition laborer, was using a chipping hammer to break bricks for the renovations when he heard a troubling and unexpected sound that made him pause.
"I hit a void and I heard glass break," Kanaby said, according to the university's magazine, Montclair. "And I'm like, 'Something's not right.' So, we took away the debris and I found the glass and then I found the note."
That was when he found the note. After reading it and realizing that it was 112 years old, he told Montclair magazine that it "gave [him] chills."
Kanaby gave the note to the university, whose authorities valued it as a meaningful artifact of its history.
"It's wild to think of that," said Sharon Mahoney, director of construction management at MSU. "The message has been sitting there dormant for 100 years just waiting for us to find it."
An analysis of census records revealed that both Lennon and Hanly were likely first-generation Americans who came to the United States from Ireland. The 1920 and 1930 censuses showed two men with identical names still living within the vicinity of Montclair. Officials from MSU plan to find the men's descendants and hold a reunion. If that does not pan out, the school will put the message on display along with what remains of the bottle.
Kanaby, for his part, was still deeply moved by his finding, according to Montclair magazine.
"They took the time and love to put this wall together," he told Montclair. "And we took it down. That was an experience for me."
Demolition Worker Finds Bottle Containing 112-Year-Old Note at N.J. College | U.S.