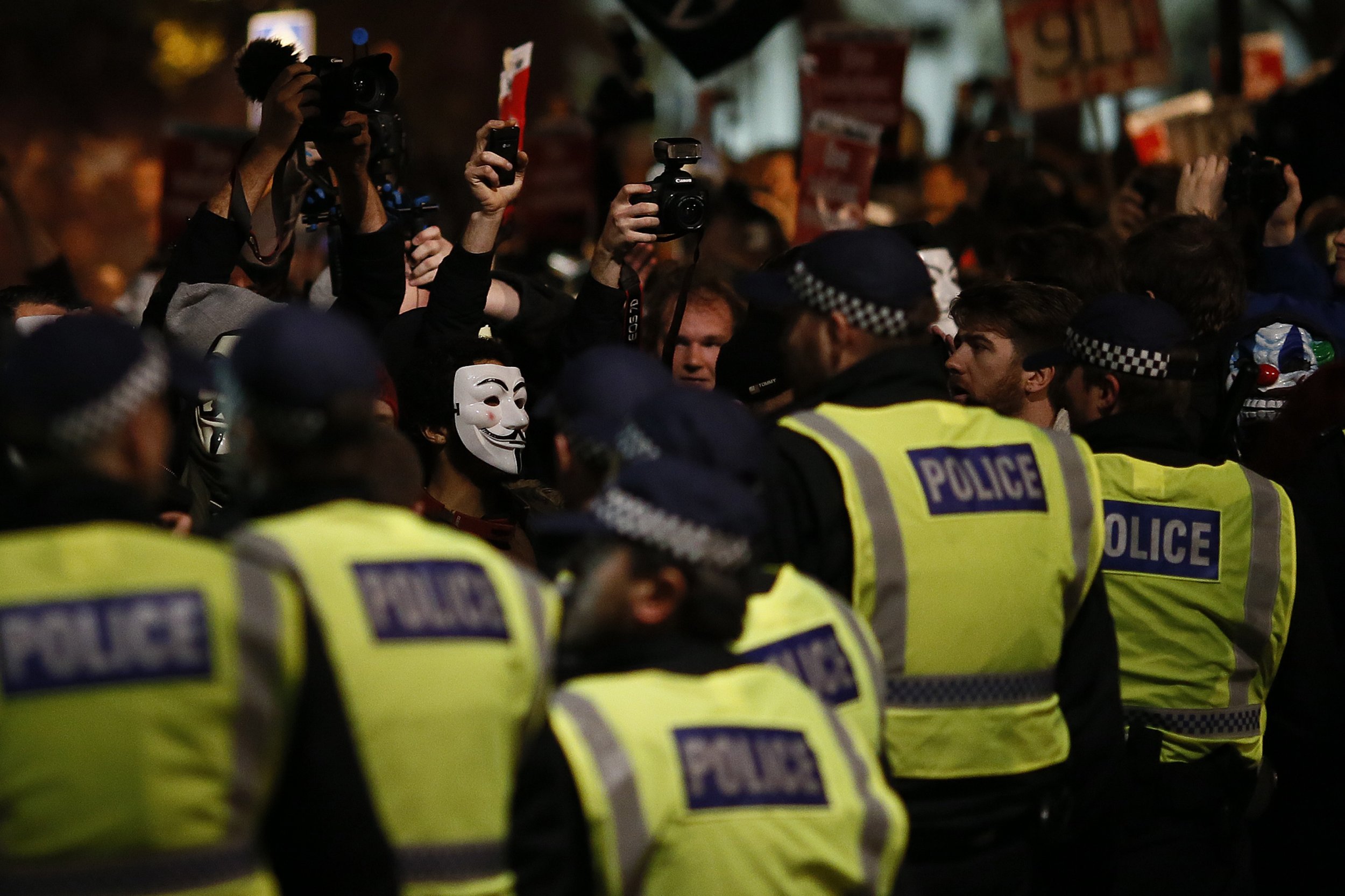 At least three people were arrested Thursday in London as thousands of protesters gathered around the city for the global anti-capitalist movement known as the Million Mask March.
The online hacking group Anonymous claims to be mobilizing protesters in more than 600 cities worldwide to march against government corruption and police brutality. The movement, which also is identified with the Occupy protests and WikiLeaks, has been staging demonstrations on November 5 for the past three years.
By the early evening hours in London, police had gathered in riot vans and began making arrests for public order offenses. At least three men are being held in a central London police station for allegedly possessing knives, gas canisters, lock picks and paint grenades in Trafalgar Square, The Guardian reported.
Protesters held signs that said, "One solution: revolution," and "You should have expected us." In previous years, police have arrested protesters and fireworks have gone off at Buckingham Palace.
In the U.S., demonstrators gathered in the country's capital, rallying outside of landmarks such as the Capitol building and the Washington Monument. At times they chanted, "Hands up, don't shoot," a motto from the Black Lives Matter movement.
"The message for this year's Million Mask March is building a better future through collective action," according to a press release from the group.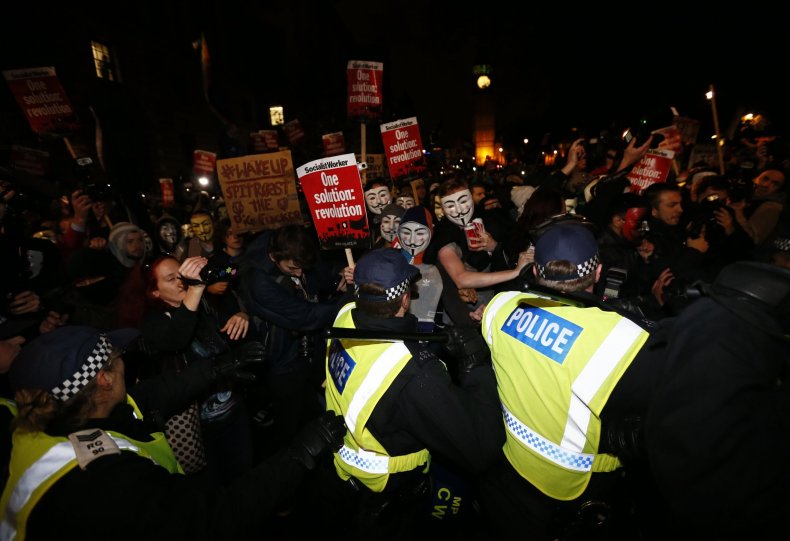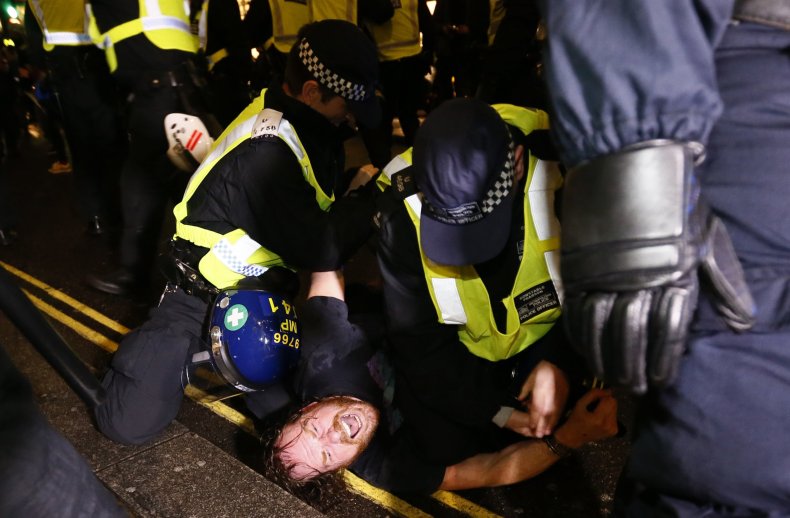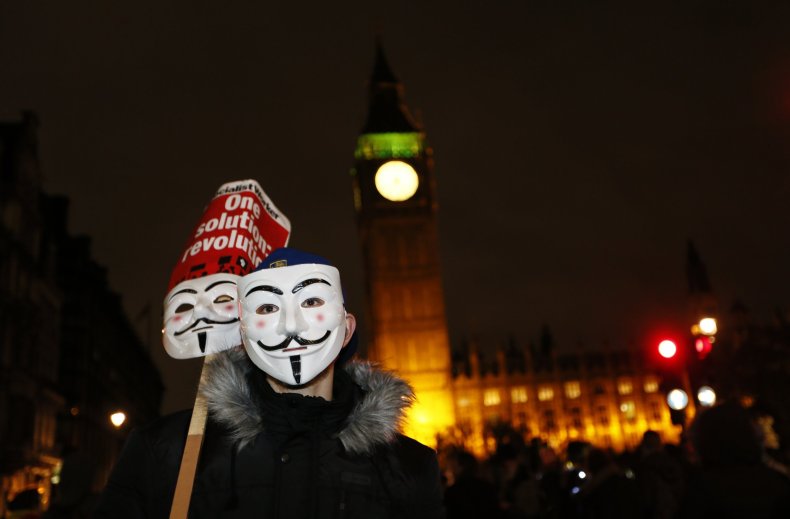 Also on Thursday, Anonymous is expected to release a list of people the group alleges are members of the Ku Klux Klan. Last week, Anonymous announced it would release the identities of about 1,000 members of the white supremacist organization.
Purported lists of KKK members was published online to Pastebin earlier this week, but Anonymous denied it had anything to do with those posts. A Pastebin user identified as "Amped Attacks" posted the lists, which included the names of senators and mayors, as well as 57 phone numbers and 23 email addresses.
Anonymous started its cyberwar against the KKK after the white supremacists threatened people in Ferguson, Missouri who were demonstrating against the August 2014 police killing of 18-year-old Michael Brown, an African-American, by a white police officer.