The Dems Are Wrong on Prescription Drug Prices
Congressional Democrats recently released "A Better Deal," their new economic platform.
It calls for many reforms, such as expanding vocational programs and strictly enforcing anti-trust laws, that would benefit working-class Americans.
But one of the proposals -- letting the government "negotiate" Medicare prescription drug prices -- would be disastrous. If it were implemented, 40 million Americans with Medicare drug coverage could lose access to vital prescriptions. That's not a better deal.
Medicare's Part D drug benefit helps seniors and those with disabilities buy privately administered prescription drug plans. The government pays about three-quarters of the cost of the plans, on average. Beneficiaries pay the remainder.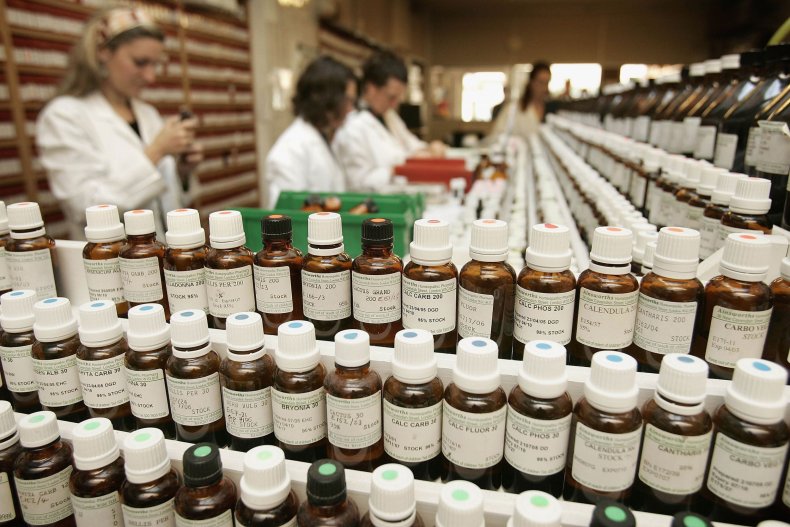 Many seniors can purchase drug coverage for less than a dollar a day. One of the most popular Part D plans has a premium of less than $17 each month.
Part D helps patients afford medicines, thereby improving their health. A study from Johns Hopkins University showed that when seniors gained coverage through Part D, it reduced their hospital admissions by 8 percent, saving Medicare $1.5 billion each year.
Part D has particularly helped minorities access care. The program reduced the likelihood that blacks would ration or go without prescriptions by 4 percent. It has cut out of pocket drug costs by 39 percent for blacks and 31 percent for Hispanics.
And Part D reduced the gap between the number of prescriptions filled by whites and the number filled by Hispanics by three scripts per year.
This improved access to care is crucial. Many diseases disproportionately affect minorities. Blacks and Hispanics are 77 percent and 66 percent more likely than whites to be diagnosed with diabetes, respectively.
The program is well-liked. Nearly 90 percent of seniors report satisfaction with their Part D coverage.
Part D delivers this care at a bargain price for taxpayers. Between 2004 and 2013, Part D cost almost $350 billion less than originally forecast.
The key to Part D's success? The government's willingness to let insurers drive down prices.
Insurance companies currently negotiate with drug makers to obtain steep discounts on medicines. Insurers try to get the lowest price possible, because big discounts enable them to undercut rival insurers and attract customers by offering lower co-pays, deductibles, and premiums. Insurers negotiate an average 35 percent discount from drug makers.
The drafters of the Democrat's platform evidently believe that the government would be an even better negotiator than insurance companies. They want the secretary of the Health and Human Services Department to haggle over prices directly with drug companies.
The Congressional Budget Office has said repeatedly that the government wouldn't be able to extract bigger discounts through mere negotiations.
The only way the government could lower drug prices, according to the CBO, would be to create a "one-size-fits-all" formulary. That means federal officials would decide which medicines Part D would cover. To keep costs down, the government would exclude certain medicines currently offered on Part D plans.
The Veterans Health Administration lays bare the consequences of a single formulary. The VA only covers 81 percent of the 200 most widely prescribed Part D prescription drugs. Privately-negotiated Part D plans, on the other hand, cover 95 percent.
Medicare Part D is working well for tens of millions of Americans, especially minorities. It'd be a mistake for Democrats to compromise seniors' access to medicines in search of an elusive "better deal" on drug prices.
Gary A. Puckrein is president and chief executive officer of the National Minority Quality Forum.