Dengue Fever Outbreak Adds to Tensions on Nauru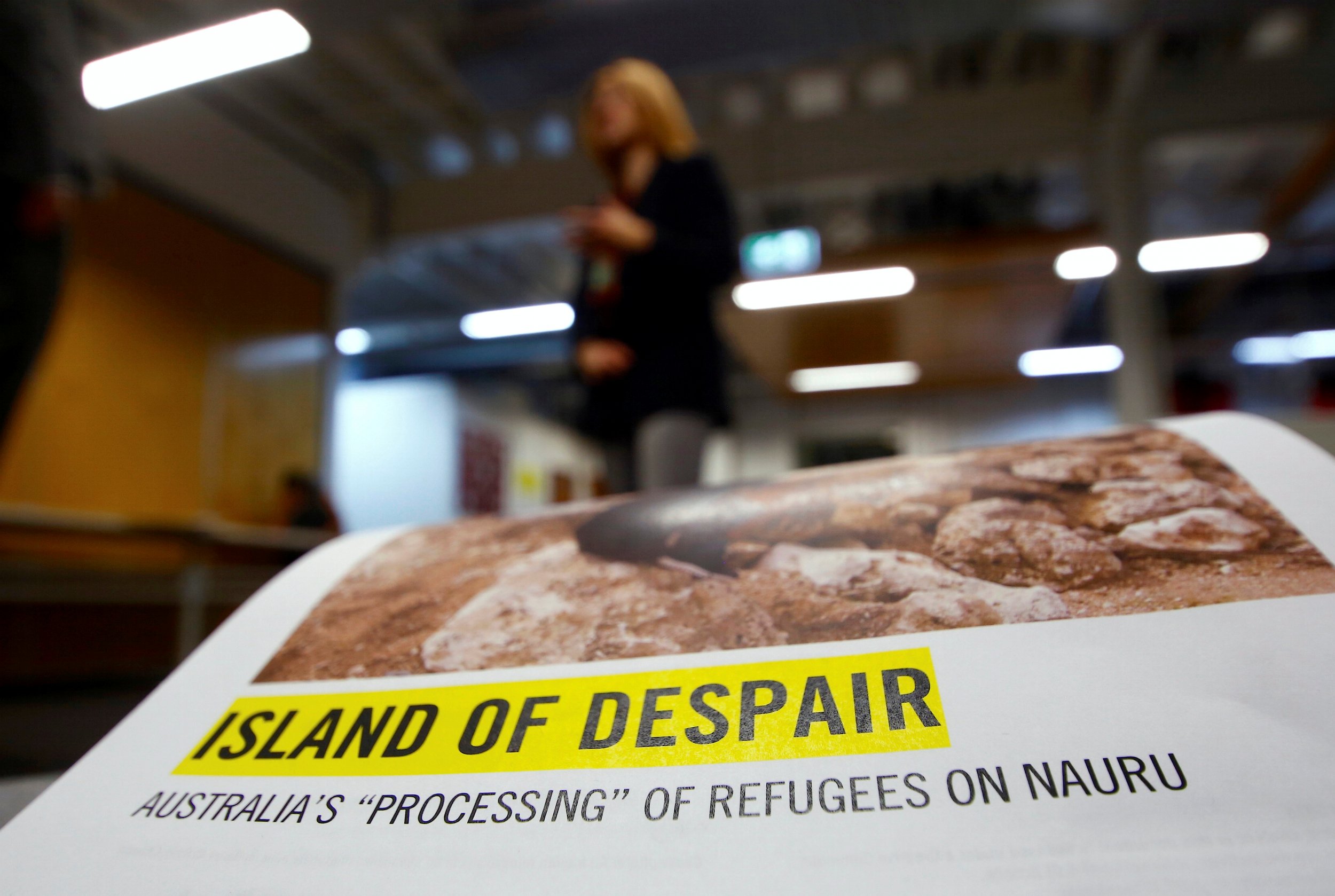 Dengue fever, a mosquito borne illness, has spread across islands in the South Pacific, including among detainees held by Australia on Nauru. So far authorities have reported two deaths in New Caledonia and other islands in the region have experienced hundreds of infections in the past two weeks.
On Nauru Island 70 people are estimated to be infected according to The Guardian, at least 10 of whom are refugees and asylum seekers in the island's detention center. Reports suggest up to eight people have been airlifted to Australia, however, authorities have not confirmed any of the figures in Nauru. Symptoms of the disease include high temperatures, fevers, and diarrhea, and can develop into a case of severe dengue, when it becomes life-threatening.
The World Health Organization (WHO) confirmed to Newsweek that more than 50 cases tested positive for dengue fever, and the director of public health of the government of Nauru officially declared a dengue outbreak and public health alert on February 25.
A lack of testing kits and supplies mean the Nauruan government is reportedly struggling with the number of cases and WHO officials have been called in to lend support to the health services. At the time of publication the Australian Department of Health had not responded to Newsweek's request for comment.
On Monday an attack on a 24-year-old Palestinian refugee allegedly by a local man, added to the tensions among those held on the island. The department of immigration and border protection has so far declined to comment on the case, stating that law enforcement would be for the government of Nauru to deal with. The department did make a statement to SBS Arabic on the dengue outbreak, saying "The department is aware of an increased number of cases of dengue fever in Nauru with diagnosed cases within the transferee and refugee community and service provider staff."
Obtaining clear information about detainees on Nauru can be challenging, as journalists are rarely permitted to visit the detention centers. Most information comes through NGOs and U.N. organizations and reports suggest conditions are poor and medical treatment is scant.
In May 2016 several cases of self-immolation among detainees drew worldwide attention to the facilities on Nauru. The government then said it was working on a long-term settlement options, but detainees speaking to Reuters held little hope for a solution.