Denied in Attempts to Rule the Galaxy, 'Darth Vader' Targets Ukraine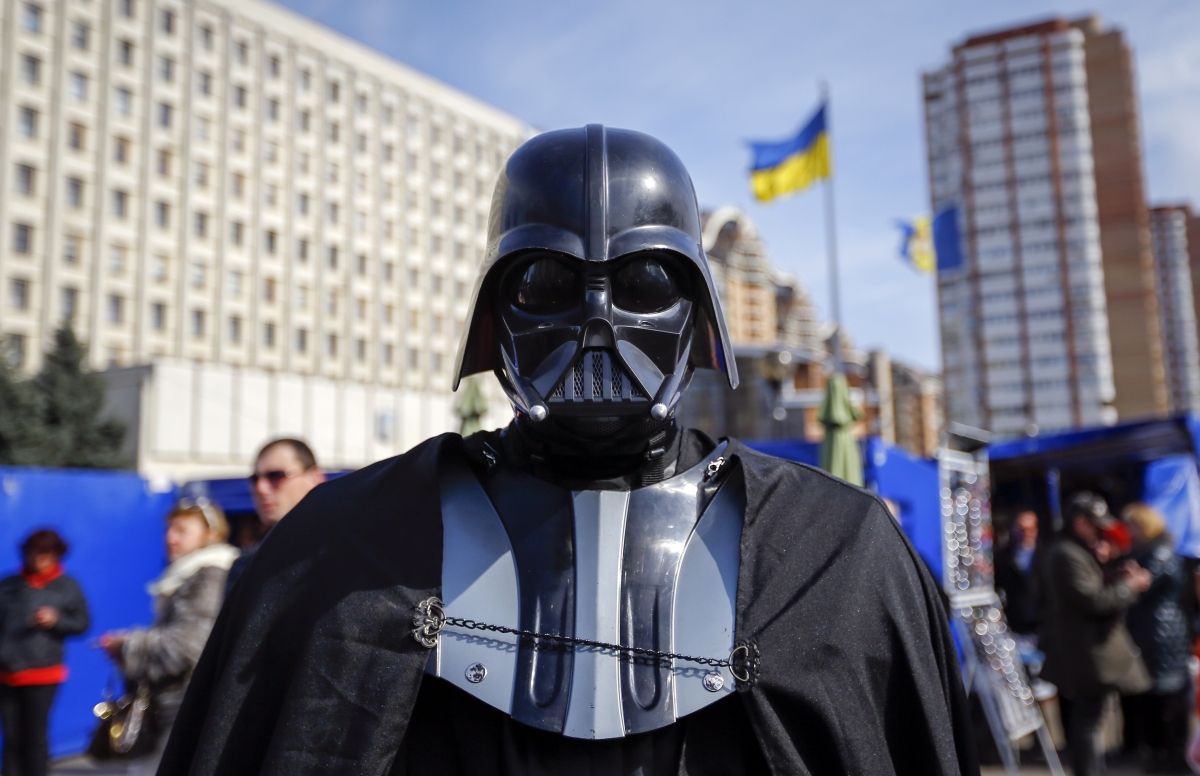 Ukraine's President Petro Poroshenko will be forced to discuss whether to appoint "Darth Vader" as prime minister of Ukraine after a petition to install the dark lord as head of the cabinet surpassed the threshold required for the president to give it his attention.
The petition, put forward by a person under the name Master Vladimirovich Yoda, garned more than 25,000 signatures on the presidential administration's website. Its status is now listed as "under review."
As Ukraine's Central Electoral Committee has previously reported, the candidate known as Darth Vader shares the identity of an electrician called Viktor Shevchenko, though he changed his legal name to Darth Viktorovich Vader in March in honor of the notorious Star Wars villain.
Vader is a frequent participant in Ukrainian politics and ran in the parliamentary elections last October. In a much publicized campaign, he toured constituencies with his running mate, Stepan Chewbacca, a group of people dressed as Stormtroopers and other characters from the Star Wars universe in a similarly-themed van.
During the parliamentary election and the mayoral election for the city of Odessa, which took place in May last year, Vader made a variety of public pledges, including the introduction of "free WiFi for all" and a promise to regain control over annexed Crimea.
Commenting on the news regarding his petition, Vader expressed disappointment that "Yoda" had submitted it without his knowledge, but said that he had already "packed his bags" to move to the prime ministerial residence.
"We are building a country with the rule of law and the president's word is sacred to me," Vader wrote on his Facebook page. "Thank you to everyone who signed and thanks to the president for the incoming decree."
Despite Vader's confidence and comedic appeal, which has earned him exposure on many Ukrainian TV shows, it is unlikely Poroshenko will favor him instead of incumbent Prime Minister Arseniy Yatsenyuk.
In September a similar petition passed the 25,000 signatures threshold, nominating former Georgian President Mikheil Saakashvili, to take Yatsenyuk's place. Saakashvili quickly ruled himself out.
Vader's Internet Party did not manage to cover the five percent vote threshold in the last parliamentary elections, while Yatsenyuk's People's Front was the second most popular party, winning 21 percent. Only the president's won more votes.
Denied in Attempts to Rule the Galaxy, 'Darth Vader' Targets Ukraine | World