Who Was Denis Ten? Kazakhstan's First Olympic Figure Skating Medalist Dies From Injuries After Robbery
Denis Ten, Kazakhstan's first Olympic skating medalist, has died from his injuries after he was stabbed during an attempted robbery.
Ten, 25, was stabbed in the thigh in Almaty, Kazakhstan, on Thursday when two unknown men attempted to steal his car mirrors, news agency Kazinform reported. He was taken to the hospital, where he died of his injuries.
"Unfortunately, he is not with us anymore," spokesman of the ministry Yernar Akimkulov told Kazinform.
Minister of Internal Affairs Kalmukhanbet Kassymov and Minister of Healthcare Yelzhan Birtanov told the news agency they are investigating the attack.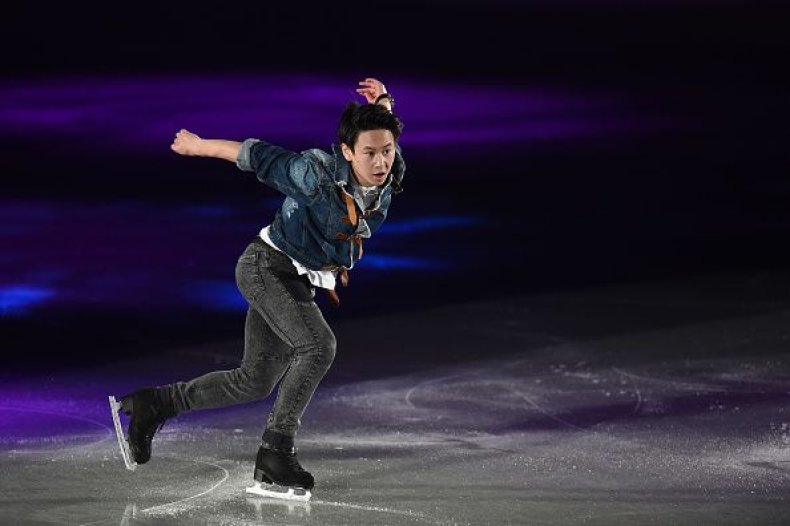 Ten finished 11th place in figure skating when he was just 16-years-old at the 2010 Vancouver Olympics and moved to California to train, according to his NBC Olympics biography. He won his first silver medal during the 2013 World Championships, making him the first figure skater from Kazakhstan to win a medal. In the 2014 Winter Olympics in Sochi, Russia, he won the bronze medal. Ten won a bronze medal in 2015 in the world championships.
The International Skating Union of Figure Skating announced the news of Ten's passing on Thursday on Twitter.
"The ISU is deeply saddened by the news from media in Kazakhstan announcing the passing of Figure Skater Denis Ten," ISU Figure Skating announced on Thursday. "Our heartfelt condolences go out to Denis' family, friends and fans across the world."
Three-time medalist and figure skater Mirai Nagasu wrote on Twitter that she used to train with Ten and said his "commitment to training was something I always admired."
"The news of @Tenis_Den 's murder hits especially hard for me since I used to train with him. His commitment to his training was something I always admired. It's hard to believe he is no longer with us and that he'll no longer be able to share his talents with us," Mirai Nagasu wrote on Twitter.
Other figure skaters have also joined in to send their condolences to Ten's family. Canadian Ice dancer Scott Moir said it was an honor "to share the ice with him."
"So sad to hear of Denis Ten's tragic passing. He was as kind as he was talented. It was an [honor] to share the ice with him. You will be greatly missed, Denis," figure skater Scott Moir wrote on Twitter on Thursday.