Denise Richards Accuses Camille Grammer of Making Racist Comments at 'RHOBH' Season 9 Reunion
Denise Richards accused her Real Housewives of Beverly Hills castmate Camille Grammer of making racists remarks during the taping of the Season 9 reunion special. Richards, who joined the cast earlier in the year, was among the many women Grammer butted heads with during the reunion, however, their budding feud spilled over on to social media after Season 9 of the Bravo reality series wrapped.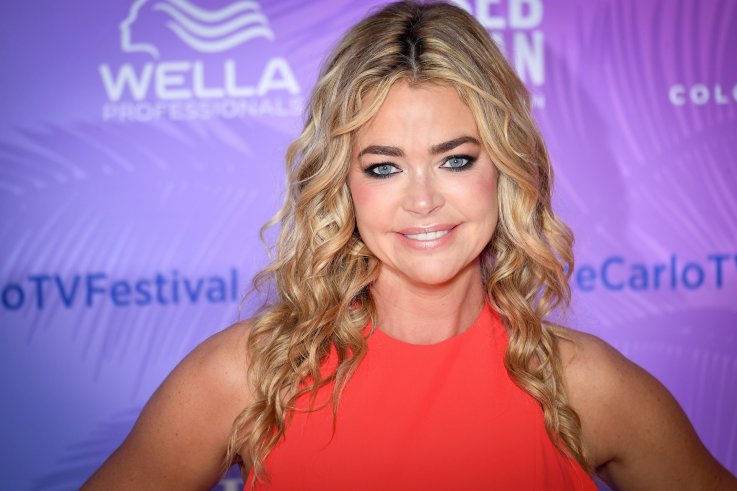 Richards claimed Grammer made a racist comment against African Americans in response to a tweet Grammer wrote to a fan, in which she implied Richards was "on something" during her recent appearance on Andy Cohen's Watch What Happens Live.
"@TheRealCamilleG needs to thank her lucky stars that bravo didn't air some of her comments during the season and at the reunion. My youngest daughter's biological father is African American I found some of her comments quite offensive," Richards wrote on Friday.
Richards, 48, didn't elaborate on what exactly Grammer allegedly said. However, the accusations fall in line with rumors of Grammer's racist meltdown while filming the reunion. A July Us Weekly report claimed the 50-year-old reality star used a racial slur to describe a man early on in Season 9 that was edited out of the show. At the reunion, host Cohen questioned Grammer about the comment, resulting in Grammer allegedly saying, "Do you want me to be sorry because I'm a white woman?"
That particular exchange was also reportedly edited out of the show.
Grammer responded to Richards' claims in a follow-up tweet on Sunday. "You tweet this and start a firestorm here on twitter then you ask me to lunch this week? I'm confused," she wrote.
Grammer clashed with a number of her castmates following Lisa Vanderpump's fallout with the Housewives earlier in the season. However, her issues with Richards didn't come to light until the Season 9 reunion, during which Grammer made a number of snarky comments regarding Richards' divorce settlement and insinuated the damage Richards' home suffered during the Malibu wildfires in November didn't compare to the loss of her home because Richards was merely renting the house.
On her WWHL appearance, Richards said Grammer's personal attack came as a surprise. "I was very surprised by that because after the party of the season finale, she texted me and apologized and we texted back and forth about getting together for dinner," Richards said.
"I thought everything was fine," she continued. "Clearly it wasn't. So I was taken aback by how she came after me."
Denise Richards Accuses Camille Grammer of Making Racist Comments at 'RHOBH' Season 9 Reunion | Culture