Muslim Women's Veils Banned Under New Danish Law Forbidding Other Garments That Hide Face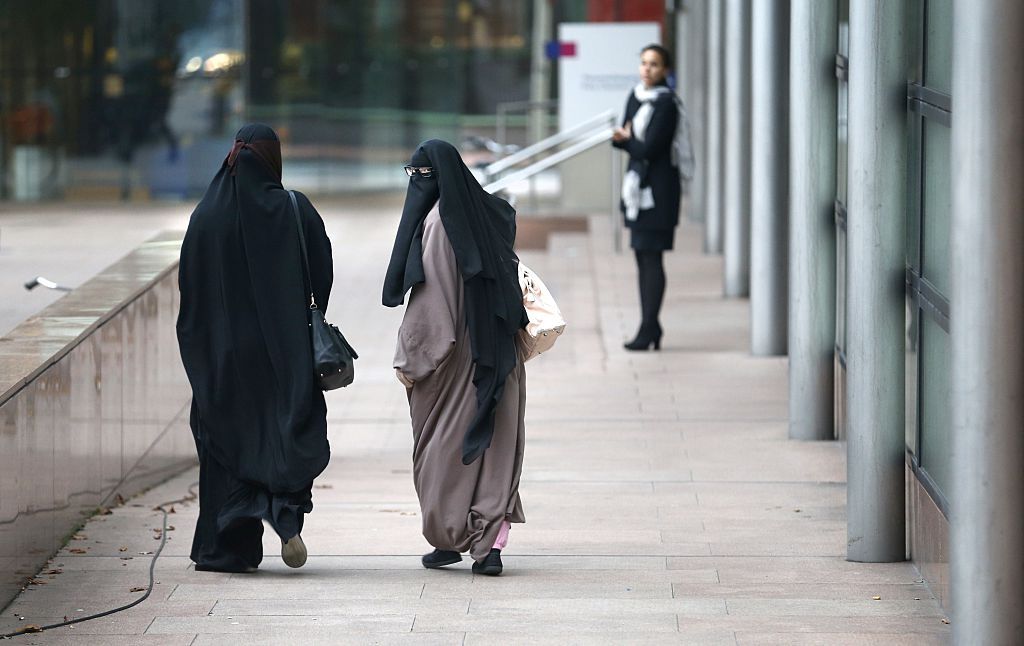 Danish lawmakers voted on Thursday to join several other European nations in banning garments that cover the face, a decision seen as targeting conservative Muslim women who wear face veils known as niqab and burqa.
Despite opposition, the decision passed with a 75 to 30 vote and 74 absentees. Violators will be fined 1,000 kroner, about $157, for the first offense. After four or more offenses, individuals will be fined up to 10,000 kroner ($1,567).
The new law, which will block conservative Muslim women from wearing face veils, does not explicitly address Islamic clothing. It instead broadly outlaws garments that cover the face. As a result, Denmark's government argues the ban does not target any particular religion and protects individual freedom. Islamic face veils are perceived by many as oppressive toward women.
However, opponents see the legislation as targeting the religious freedom of conservative Muslim women. Although the burqa and niqab are not worn by most Muslim women and many Muslims oppose the garment, some believe women are religiously bound to wear the veil.
"All women should be free to dress as they please and to wear clothing that expresses their identity or beliefs. This ban will have a particularly negative impact on Muslim women who choose to wear the niqab or burqa," Gauri van Gulik, Amnesty International's Europe director, told The Guardian.
"While some specific restrictions on the wearing of full-face veils for the purposes of public safety may be legitimate, this blanket ban is neither necessary nor proportionate and violates the rights to freedom of expression and religion," van Gulik added.
Supporters disagree, arguing that face veils do not belong in Danish society.
"Of course, we have individual freedoms we must protect. But some people use them to promote an ideology that, if they are successful, will mean many more lose their freedoms," Martin Henriksen, the Danish People's Party spokesperson on immigration issues, said, according to The Local DK.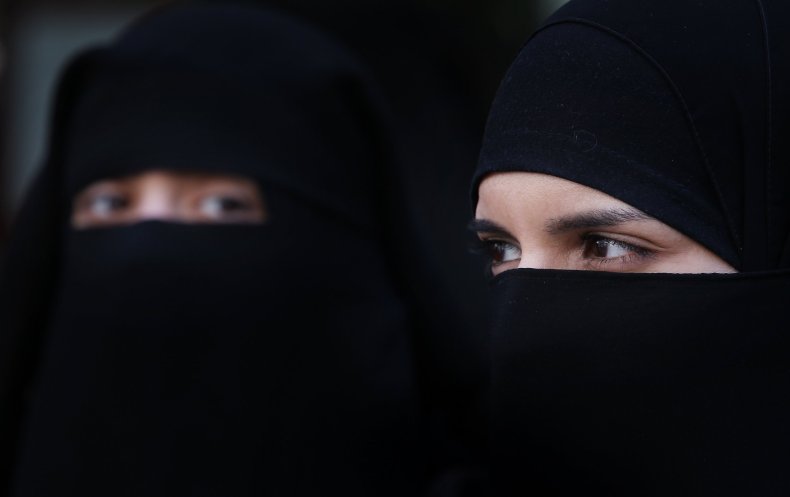 The country's justice minister, Søren Pape Poulsen, previously explained that police officers would not forcibly remove face coverings on the streets.
"I do not want police officers pulling items of clothing off people—burqas or otherwise. That is not going to happen," Poulsen said before the ban passed. "If they live nearby, they will be asked to go home."
But if an individual violating the ban does not live close by, they may be required to go to a nearby police station and wait for a relative to come get them.
Across Europe, several countries have moved to ban face veils in recent years, with France becoming the first to do so in Western Europe in 2011. Belgium, Germany, the Netherlands, Austria and Bulgaria have since implemented full or partial bans.
In North America, the Canadian province of Montreal also banned face veils last October. However, in December, a judge partially suspended the ban.
Last March, the European Court of Justice handed down a major ruling that allows for employers to ban "any political, philosophical or religious sign" at work. This means all employers in the European Union can legally require employees to remove crosses, hijabs (Muslim headscarves), kippahs (Jewish skullcaps), dastars (Sikh turbans) or any other religious item they might wear.