Denmark to End Most COVID Restrictions and 'Welcome the Life We Knew Before'
Denmark Prime Minister Mette Frederiksen announced on January 26 Denmark would be throwing out most of the COVID-19 pandemic restrictions it placed, including mask mandates.
Restrictions currently in place are for the public to wear masks on public transportations, in restaurants, in shops, and people entering healthcare facilities and retirement homes, according to the Associated Press. However, following the February 1 change of restrictions, masks will only be required in hospitals, healthcare facilities and homes for the elderly.
"We say goodbye to the restrictions and welcome the life we knew before," Frederiksen said. "As of Feb. 1, Denmark will be open."
According to Health Minister Magnus Heunicke, Denmark's recent cases of COVID were more than 46,000 daily on average; however, only 40 people are in hospital intensive care units.
"We continue with a strong epidemic surveillance," Heunicke said according to the AP. "Then we...can react quickly if necessary."
Despite lift of restrictions, Frederiksen warned there could be a rise in infections, which may lead to a fourth vaccination shot being necessary.
"It may seem strange that we want to remove restrictions given the high infection rates," Frederiksen said. "But fewer people become seriously ill."
Denmark was one of the first European counties in 2020 to close schools and send employees home due to the pandemic.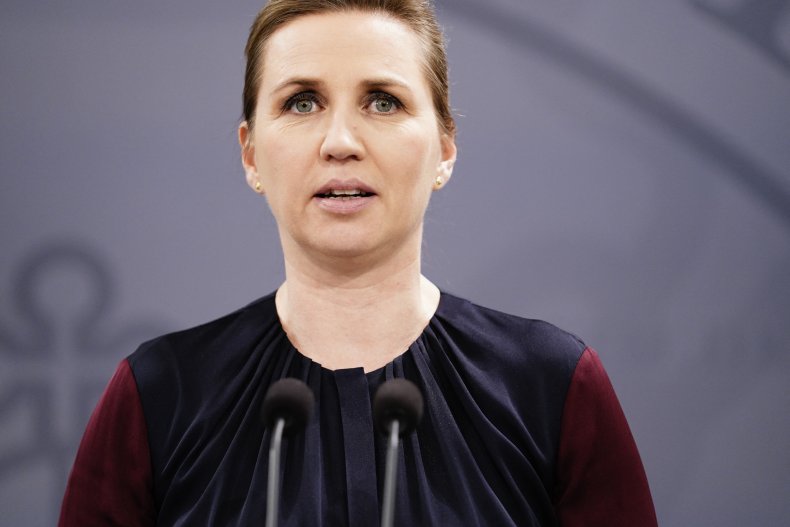 Sweden extended their restrictions on January 20 for the next two weeks, while Austria, according to ABC News, is introducing a new mandate to take place on February 1. They have ordered bars, cafes and restaurants to close at 11 p.m., as well ad advised workers to work from home when possible, according to the AP.
Austria's new vaccine mandate is being put into effect on February 1 due to low vaccination rates, according to ABC News. They reported that in mid-March, police will start checking vaccination statuses during routine checks. If a resident cannot produce written proof of vaccination, they face a fine of up to 600 Euros ($685). Exceptions are made for pregnant women and those who cannot receive the vaccine due to medical reasons, as well as those who recovered from the virus in the last six months.
According to Reuters, Finland is going to begin to ease its restrictions in mid-February.