Denmark PM Says Arrest of Former Intelligence Official Shouldn't Harm Work With Allies
Danish Prime Minister Mette Frederiksen said Wednesday she does not think the recent arrest of Lars Findsen for potentially exposing state secrets will negatively affect Denmark's foreign partnerships.
Findsen, who headed both of the country's intelligence agencies at different times, was arrested on December 8 under accusations of "disclosing highly classified information from the intelligence services," a Danish court said.
Some have expressed concern over how the intelligence agencies' foreign contacts will react to this news.
Frederiksen said that while it was "a very serious case" and a situation that "we absolutely would have preferred to be without," she was "also very sure that the cooperation that we are very dependent on with our allies…still can expand."
Findsen was head of the Politiets Efterretningstjeneste (PET), or the Danish Security and Intelligence Service, from 2002 to 2007. He then led the Forsvarets Efterretningstjeneste (FE), or the Danish Defense Intelligence Service, from 2015 to 2020, when he was suspended.
The FE suspended Findsen after an independent watchdog accused the agency of holding back information and breaking Danish laws.
It is currently unclear whether Findsen's suspension from the FE had anything to do with his current detainment. Most details about his case are being kept secret. Newsweek previously reported that his defense attorney, Lars Kjeldsen, was also not permitted to speak due to the case's sensitivity.
The former intelligence officer had previously been considered too open with the media, so some speculate this could have something to do with his arrest.
At a Monday closed-door custody meeting in Copenhagen, Kjeldsen criticized the fact that Findsen's preliminary charge was not known and called for it to be explained. The preliminary charge would reveal why he is currently being detained, as it is the charge that holds the suspect as an investigation is ongoing.
"We do not understand the background for this secrecy," Kjeldsen said Monday, adding "this is completely insane."
He also told reporters at the court that Findsen will plead not guilty.
Though three others were also arrested along with Findsen, they have not been identified and have since been released, while Findsen is still detained while awaiting trial.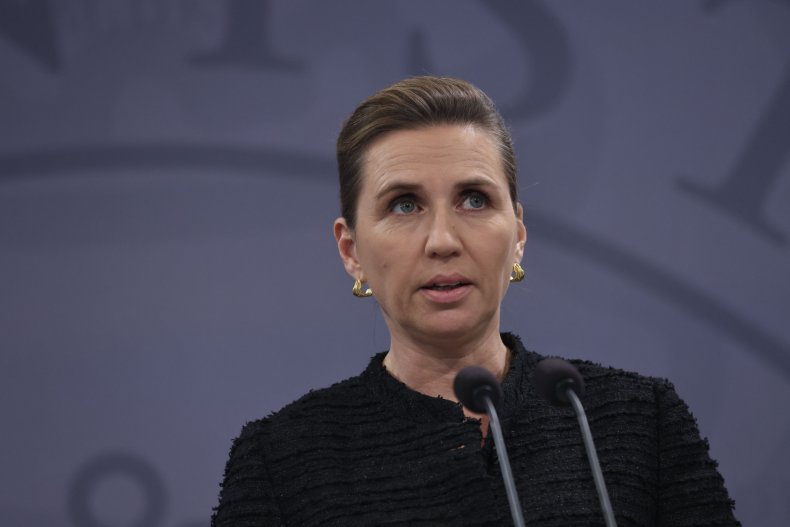 Details about Findsen's detention are shrouded in secrecy and because of the sensitivity of the case his defense lawyer cannot talk. It is not known whether his arrest is linked to his earlier suspension.
A custody hearing was held Monday behind closed doors in Copenhagen and extended Findsen's detention until February 4.
The Associated Press contributed to this report.