Denmark Votes Against EU Cross-Border Policing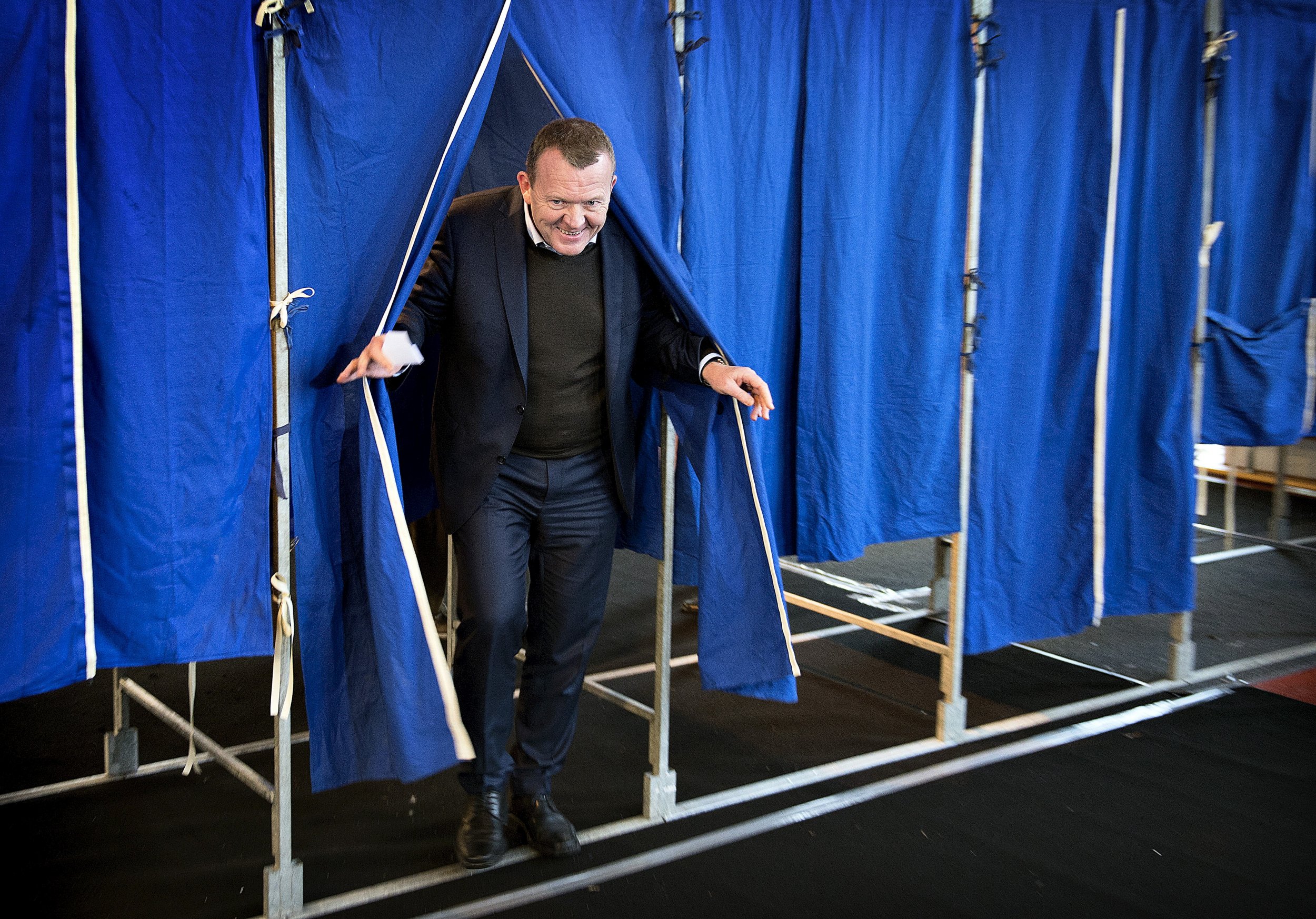 Danish voters have decided against adopting cross-border policing measures with other EU members in a move that means Denmark now risks losing its access to Europol, Europe's crime and intelligence-sharing agency, the Copenhagen Post reports on Friday.
In the wake of the Paris attacks last month, Denmark's center-right government tabled proposals for the country to surrender some of its opt-outs from EU home affairs legislation, saying it would help Danish security services.
Denmark has an arrangement with the EU—similar to that of the U.K. and Ireland—making it exempt from EU crime and justice legislation such as migrant quotas, which are intended to be compulsory for other members. However unlike the U.K. and Ireland, Danish parliament does not have the right to opt into any policy that it has opted out of by default.
The government and the largest opposition party both wanted to change that, but was narrowly defeated at the polls. With all votes counted in the vote, over 53 percent rejected the government's decision to reverse some opt-outs from EU legislation on internal affairs.
Upcoming changes within Europe's police intelligence sharing community, Europol, required members to adopt 22 EU acts, including issues related to European cooperation in law enforcement such as cross-border policing. The Danish government decided to hold its referendum, requesting permission to allow parliament to vote on these issues on a case-by-case basis.
Denmark's anti-immigration Dansk Folkeparti (DPP), which ordinarily votes with the government in parliament, campaigned against the proposal and the result appears to be a victory for them, despite vigorous campaigning in support for the government by the social democrats and other leftist parties.
The result means Denmark must now negotiate a special arrangement with Europol to continue being part of the European intelligence sharing community.
The plot to launch the attacks in Paris, which killed 130 people last month, originated Belgium, prompting concern about the level of police and intelligence cooperation between EU countries.