Former House Speaker Dennis Hastert Pleads Guilty in Hush-Money Case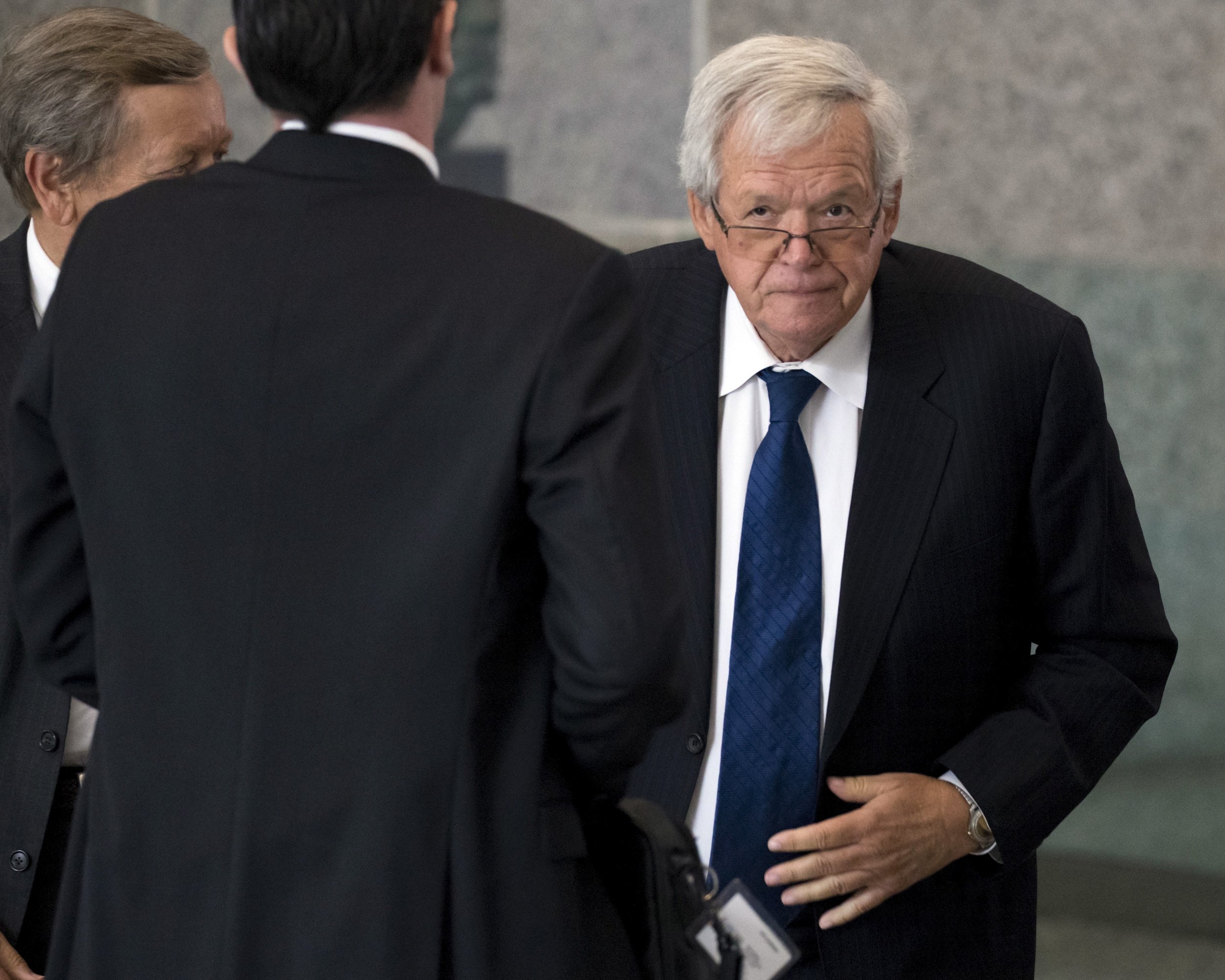 Former House Speaker Dennis Hastert pleaded guilty on Wednesday morning to a felony charge of evading federal bank reporting laws in connection with a scheme to pay hush money to an unnamed individual in his hometown of Yorkville, Illinois.
Hastert, a Republican who became his party's longest-serving House speaker before leaving Congress in 2007, was indicted in May on federal charges, which include lying to the FBI. He allegedly tried to hide $3.5 million in payments that he was making to a person to conceal past misconduct.
No new details about the nature of Hastert's alleged misconduct were revealed in Chicago federal court on Wednesday, according to the Chicago Tribune. But widespread media reports have said that Hastert, who had been a teacher for 16 years and a wrestling coach before entering politics, allegedly sexually abused a student in Yorkville.
"I didn't want them to know how I intended to spend the money," Hastert said in Chicago federal court on Wednesday, Tribune reporter Jeff Coen posted to Twitter from the courtroom.
The 73-year-old now faces probation or up to six months in prison. U.S. District Judge Thomas Durkin set Hastert's sentencing date for February 29.