Dennis Hof Could Possibly Still Win Nevada Election After Death
Despite not being alive to see the potentially victorious moment, brothel-owner-turned-politician Dennis Hof is still poised to win the election for a seat in Nevada's state Legislature.
Hof was pronounced dead on Tuesday, only three weeks before Election Day and since the ballots have already been mailed and printed, the Republican nominee's name will still be an option for voters. Signs will be posted at polling places informing voters that Hof passed away.
"Just when I thought that there was nothing else in this race that could possibly shock me, here we are," Hof's campaign consultant, Chuck Muth, told The Associated Press.
The seat Hof was vying for has long been held by Republicans and the Associated Press reported the Republican nominee is likely to get elected. If elected on November 6, the Las Vegas Review-Journal reported three commissions of each county in Assembly District 36 Republicans would decide who would fill his position.
Included in Assembly District 36 is all of Nye County and parts of Clark and Lincoln counties. After the board of commissioners from each district nominate someone, a joint meeting is held to discuss the nominees and select a replacement.
"We've seen local vacancies, but never where it's crossed county lines, which obviously makes it more difficult," John Koenig, Nye County Commission Chairman, told the Las Vegas Review-Journal.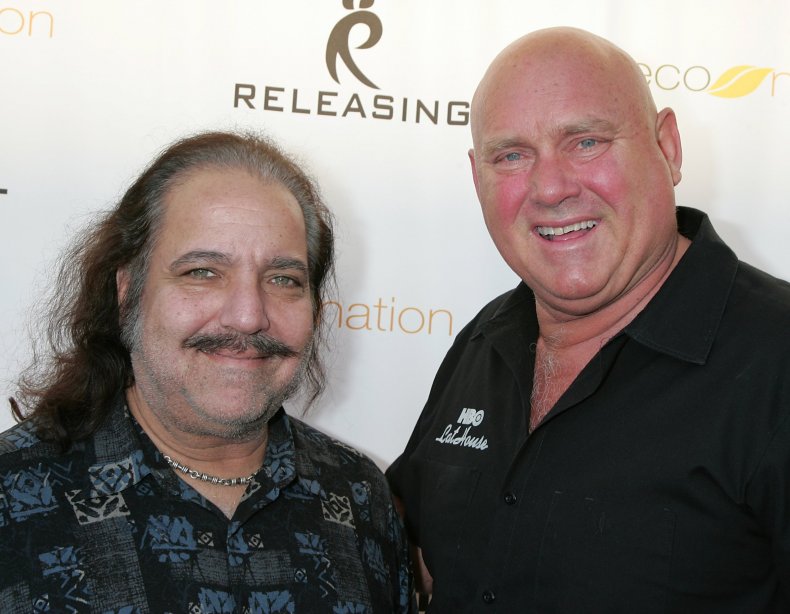 Hof, Nevada's most famous legal pimp, won the primary election in June and ousted three-term incumbent James Oscarson, whose last eligible election under Nevada's term limits would have been in 2020.
"I feel relieved," Hof told Newsweek in June. "I feel like I've been in a UFC cage fight."
The Nevada Assembly Republican Caucus backed Oscarson during the primary instead of the political outsider who aligned himself closely with President Donald Trump. Hof also drew on the similarities between himself and Trump, two men who he said both made a lot of money and both "like pretty girls."
"It's all because Donald Trump was the Christopher Columbus for me," Hof told The Associated Press after his primary victory. "He found the way and I jumped on it."
On Tuesday, Muth shared that at the age of 72, Hof passed away in his sleep. He was discovered by his friend and former adult film star Ron Jeremy at the Love Ranch brothel in Crystal, Nevada. Foul play is not suspected, but Muth said the Clark County coroner will conduct an autopsy to determine a cause of death.
In the wake of Hof's death, Muth is still looking towards the election and told Reuters he feels perfectly comfortably predicting Hof will still win, possibly even more comfortably.
"There are a lot of Republicans who were uncomfortable voting for Dennis because of the nature of his business and they now know that he is not the one who will be serving," Muth said.
Muth explained that the Republicans, who may not have voted for Hof to serve, will feel more comfortable voting for the Republican nominee knowing his spot in the legislature will go to another member of the party.
Hof's campaign Twitter account said that if the candidate were still alive, he'd want supporters to "keep up the fight [and] win on November 6."
Eligible voters will begin casting their ballots on Saturday, according to The Associated Press, and will have their choice between Hof and Democratic Candidate Lesia Romanov.