Dennis Quaid Responds to Reports He is Involved with a Secret Plan to ReElect the President
Actor Dennis Quaid is pushing back against reports insinuating he's part of a group of celebrities involved in a plan to reelect President Donald Trump, perhaps by downplaying the COVID-19 crisis.
Quaid and gospel singer CeCe Winans were named in several reports Saturday suggesting they are cutting TV or online commercials to "defeat despair" surrounding the coronavirus pandemic, and that country singer Garth Brooks and Dr. Mehmet Oz were also approached.
Politico first reported what it called a "highly unusual advertising campaign" and Vanity Fair later called the effort "Trump's suspicious COVID ads," and both outlets wrote of a $300 million budget culled from the Centers for Disease Control and Prevention, even though the CDC had little to do with the campaign.
But neither of those outlets, or several others that reported on the plan, mention Dr. Anthony Fauci, the director of the National Institute of Allergy and Infectious Diseases, who was the only person Quaid dealt with, according to a video the actor posted online just now.
Quaid says that Fauci reached out to him and the two engaged in a Zoom call a few weeks ago and spoke about ways the actor who recently starred in the film, Midway, could help spread the message about the importance of mask-wearing and about safe ways to attend school and fly on commercial airliners in the coronavirus era.
During the Zoom call, Quaid conducted a Q&A with Fauci that the actor included on one of his podcasts, which he calls, The Dennisance. Also during the call, Fauci asked Quaid to deliver a few off-the-cuff lines for a COVID-related public service announcement to be released later.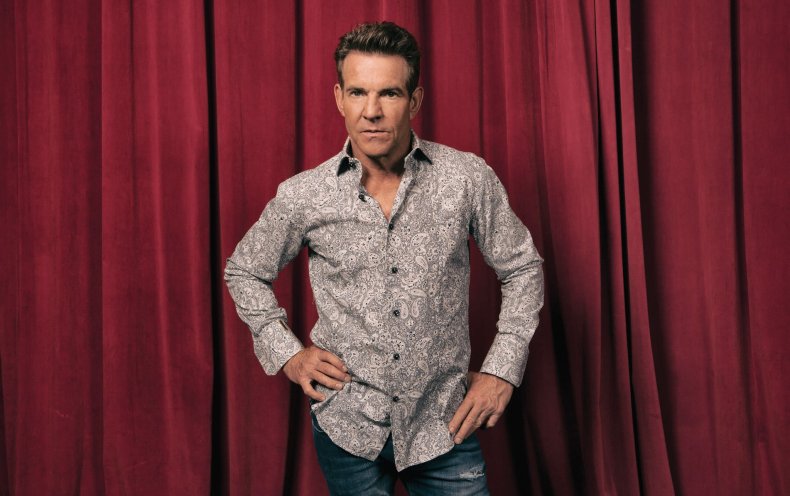 "I am feeling some outrage and a lot of disappointment about a PSA, an interview that I did with Dr. Anthony Fauci," Quaid says in the video posted to his Instagram account. "It is being used by the cancel-culture media."
Quaid said he did not endorse Trump while doing the PSA, and the insinuation he profited from it is incorrect. "It was in no way political."
He said, in fact, that he notified Fauci in advance that he did not want to talk about politics in the PSA, and he adds: "I was not paid one penny."
He also said: "I am very disappointed that some people who call themselves political reporters don't do their homework," then steers viewers to his entire interview with Fauci at The Dennisance podcast.
According to Vanity Fair, "the $300 million campaign was a personal demand from the president," and the outlet reported that Michael Caputo, who stepped down as Health and Human Services spokesperson September 16 was a primary source for the report.