Dennis Rodman's Presents for Kim Jong Un: 'Where's Waldo?' and Trump's 'Deal' Book, Plus a Mermaid Puzzle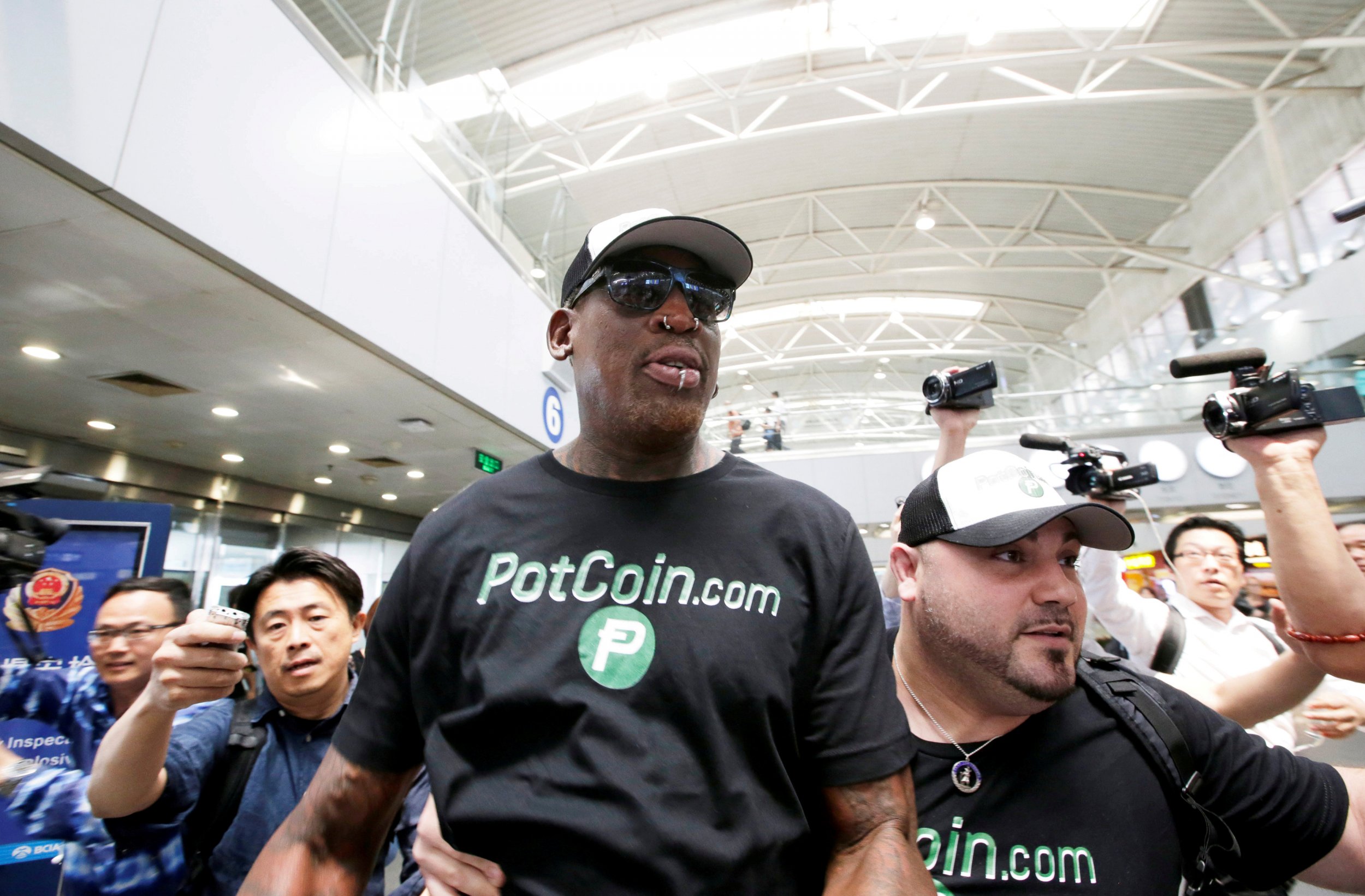 In recent year, controversial former NBA star Dennis Rodman has emerged as America's Kim Jong Un whisperer. Beloved by the North Korean dictator for the role he played in the Chicago Bulls' success in the '90s (they are the ruling family's favorite team), Rodman visited the U.S. adversary most recently in January 2014.
This week, he returned to the country, presenting the supreme leader with a truly incredible array of gifts, including Donald Trump's 1987 book, The Art of the Deal.
Related: Dennis Rodman visits North Korea again to visit Kim Jong Un
Also presented to Kim were two sets of soaps, two autographed jerseys, a mermaid puzzle and, perhaps most bizarre, a copy of Where's Waldo: The Totally Essential Travel Collection.
Rodman's trip to North Korea is not an official U.S. visit, according to the State Department. Instead, he's traveling as a private citizen to meet old friends and, as he said, "to actually see if I can keep bringing sports to North Korea."
Since arriving Tuesday, Rodman has watched the North Korean men's basketball team play, met with North Korean Olympic athletes (such as judo gold medalist An Kum Ae) and taken in some sights.
"All of you guys should be proud of yourselves, because, you know, a lot of people don't give you guys credit, because this is such a small country and not many people from North Korea can compete around the world," Rodman said. He added that it "says a lot about North Korea" for an athlete to be able to bring home a medal.
Though Rodman's visit coincides with the release of U.S. student Otto Warmbier, whom North Korea imprisoned in January 2016 for allegedly committing a "hostile act" against the government, the events are not related. Warmbier fell into a coma shortly after he was imprisoned, and the U.S. had begun negotiating his release long before Rodman's visit.
Rodman's relationship with North Korea has been roundly criticized in the U.S., as he has spoken lovingly about the dictator. Rodman is one of the few Westerners to have met Kim, whom he has called an "awesome kid." During his January 2014 visit, Rodman sang "Happy Birthday" to his friend as basketball players clapped along in unison.
As evidenced by his presentation of The Art of the Deal to Kim, Rodman also has a relationship with President Donald Trump (he appeared on two seasons of The Apprentice). Trump might not be open to working with Rodman on U.S.-North Korean diplomacy, however.
Rodman says he will "discuss" his visit when he returns.