Dental Student Who Tested Positive for Coronavirus Treated Patients Says School Asked Him 'Not to Communicate About His Diagnosis'
A dental student at the University of Florida Dentistry School tested positive for the novel coronavirus but continued to treat patients after the school told the student "not to communicate about his diagnosis."
The student had recently returned from Portugal, and even after not feeling well, he continued to work in the school's dental clinic, according to The Gainesville Sun. The student was then tested on March 9 and received a positive result on March 12. Though the college suspended clinical activities on March 12, the student was treating patients up until then.
"I was asked to hold off on a global communication by the college and UF, because it complicates how to university must response as they are still trying to get a handle on this moving target," the student wrote in an email to The Gainesville Sun.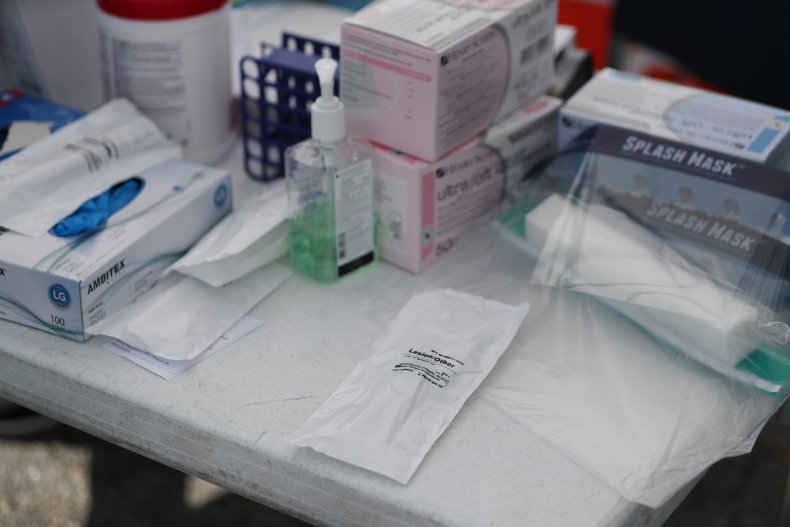 In an email sent to Newsweek, UF health communications spokesperson Ken Garcia said he could not offer more details and that the university "is obligated to abide by HIPPA and FERPA laws pertaining to student and patient privacy." However, he said that "what individuals choose to share about their own situation is a personal matter and we respect that."
A second anonymous dental student also spoke to The Gainesville Sun about the situation, noting that the student who tested positive performed a root canal on March 9, the day he was tested.
In his email sent to Newsweek, Garcia said that "the safety of our patients, our students, our caregivers and the community is of course also a top priority," but the second anonymous student described the dental school's clinical room to The Sun, "as a large room filled with approximately 30 students, 20 faculty and five patients at a time, many of whom are elderly or low-income."
"We have reassured our college faculty, staff and students that in general, should developments arise within our college, we would address them promptly and appropriately, with guidance and approval from epidemiology experts located at UF, UF Health, the UF Student Health Care Center and the Department of Health," Garcia added in his email to Newsweek. "We are well-equipped to deal with any potential cases of COVID-19 and have robust protocols for addressing infectious diseases of this nature."
The novel coronavirus, which the respiratory disease COVID-19, originated in Wuhan, China, but has extended to a number of different countries across the globe, infecting over 205,000 people, according to a tracker provided by Johns Hopkins University. There are currently over 6,500 cases in the U.S. and Florida has seen at least 217. There have also been seven deaths in Florida related to the virus.