An Oregon dentist has been charged with stealing nearly $8 million worth of COVID-19 relief funds, the U.S. Department of Justice (DOJ) announced Wednesday.
Salwan Adjaj, 43, of West Linn, Oregon has been charged with aggravated identity theft and wire fraud after he allegedly "submitted dozens of fraudulent loan applications to the Small Business Administration (SBA) in an attempt to obtain funds through the Economic Impact Disaster Loan (EIDL) program," the DOJ said in a statement.
The CARES Act, passed in March 2020, provided funding for the Economic Injury Disaster Loan Programs (EIDL) to help aid businesses affected during the pandemic.
The DOJ said that Adjaj used names and employer identification numbers of fake businesses entities for EIDL applications, and provided "false information about the business start dates, number of employees, and locations, and the identities of the purported applicants and business owners."
The SBA rejected most of Adjaj's EIDL applications, the DOJ said, but noted that he allegedly then "shifted his sights to the Restaurant Revitalization Fund (RRF)," which provided aid to restaurants, bars and other food-related businesses during the pandemic.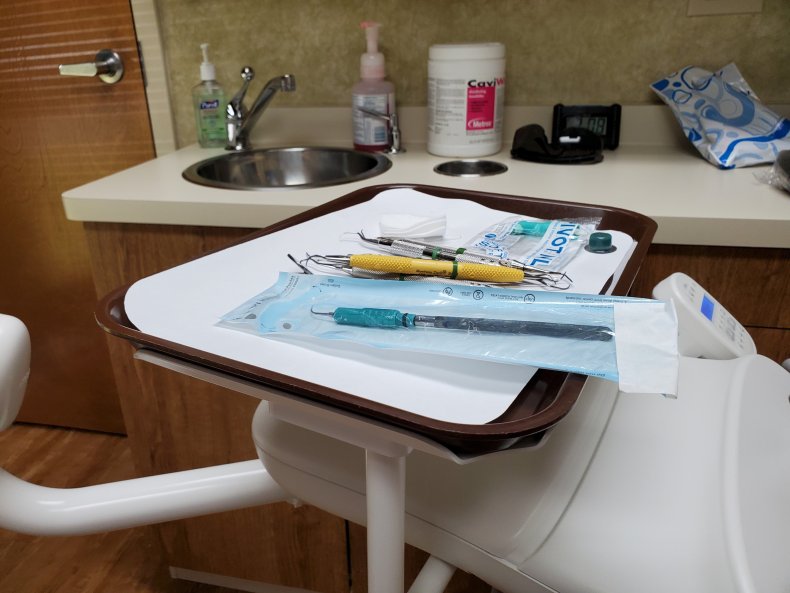 "Adjaj had substantially greater success stealing RRF funds than he did EIDL. In May 2021, Adjaj submitted three RRF applications for restaurants allegedly located in Sarasota, Miami, and Daytona Beach, Florida," DOJ stated.
"Like his fraudulent EIDL applications, Adjaj's RRF applications contained false business information, and all listed his personal residence as the business mailing address. Together, Adjaj's RRF applications generated nearly $8 million in fraudulent loan payouts," the department added.
Adjaj's dentistry license was suspended in 2020, according to Portland news station KOIN. The station reported that the Oregon Board of Dentistry alleges he ordered controlled substances "for personal use and distribution," and that he practiced under the influence of a substance he wasn't prescribed.
Adjaj could not immediately be reached for comment on Thursday. He was arrested Tuesday "following alleged pretrial release violations" and has been "ordered detained pending further court proceedings," according to the DOJ.
The case of alleged wire fraud in Oregon comes as U.S. prosecutors have brought several cases against people who they said obtained COVID-19 relief funds illegally.
In October, federal prosecutors said a Georgia man had been charged with wire fraud after he allegedly lied about how much revenue his business generated and how many people he employed in an application for a COVID-19 relief loan.
Prosecutors say he used part of the loan to buy a $57,789 Pokemon card.
In July, a man in Texas was sentenced to over 11 years in prison after he made false claims in an attempt to fraudulently obtain $24.8 million in Paycheck Protection Program (PPP) loans.