A Wisconsin dentist who made millions in an insurance scam by purposefully breaking his patients' teeth with a drill now faces up to 60 years behind bars.
Scott Charmoli, 61, of Grafton, was convicted on March 10 of five counts of health care fraud and two counts of making false statements, according to the U.S. Department of Justice (DOJ). He had previously been indicted in December 2020 on these same charges.
Charmoli is scheduled to be sentenced this coming June.
During the court proceedings, prosecutors described the details of Charmoli's scam, which took place at his former practice, Jackson Family Dentistry, from 2015 to 2019.
The DOJ said that, starting in 2015, Charmoli began to "aggressively sell patients on the need for crown procedures." The dentist would show his patients an X-ray of a healthy tooth, but point to a spot that he said was decaying, the DOJ said.
He would then purposefully drill into his patients' teeth in order to break them.
Charmoli would then take pictures and X-rays of his damage and send them to insurance companies for payouts, the DOJ said. During 2016 to 2019, the height of his scheme, Charmoli performed more crown procedures than 95 percent of Wisconsin dentists.
The total number of his procedures ranged anywhere from 700 to 1,000 on a yearly basis. In total, Charmoli ended up fraudulently billing insurance companies more than $4.2 million, the DOJ said.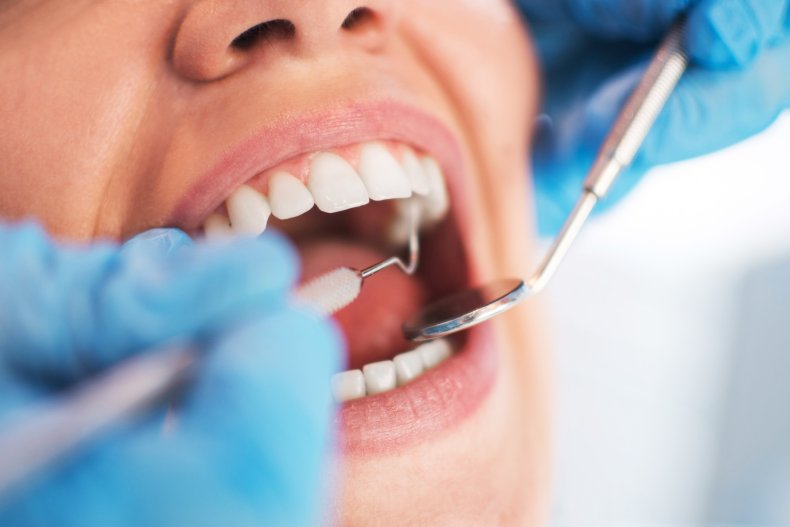 The scam was finally uncovered when Charmoli sold Jackson Family Dentistry in 2019. The new owners of the practice realized that he had been performing far more crown procedures than normal, and an investigation was launched.
Beyond scamming the insurance companies themselves, the DOJ said that many of Charmoli's patients also had to pay "significant co-pays" just to have him unknowingly break their teeth. One of these former patients, Todd Tedeschi, testified that he received crowns on two teeth that had not even been hurting him.
"It seemed excessive, but I didn't know any better," Tedeschi told the Milwaukee Journal Sentinel. "He was the professional. I just trusted him."
Schemes like Charmoli's are often seen in the health care industry, with the National Health Care Anti-Fraud Association (NHCAA) estimating that 3 percent of the nation's health care spending is lost to fraud every year. Despite being a small percentage, this still amounts to an estimated $68 billion annually, according to the NHCAA.
Charmoli, who was first licensed to practice dentistry in 1986, has had his license suspended by the state's Dentistry Examining Board since February 2021.
Beyond his federal troubles, the Sentinel revealed that Charmoli is also facing medical malpractice lawsuits from nearly 100 former patients. Those cases, though, will not begin until after Charmoli's federal sentencing.
"When people hear this story, they cringe," attorney Thomas Ogorchock, who represents a number of the former patients, told the Sentinel. "It's an interesting, but very sad story."
Despite being eventually found guilty, Charmoli's attorney Nila Robinson had maintained her client's innocence during his 2020 arraignment.
"He certainly denies that his hard-earned wealth of many, many years of dental practice at the 40 to 60 hour per week range are the product of anything other than his own diligence, hard work and good business acumen," Robinson had said, according to court documents.
Newsweek has reached out to the Wisconsin Dentistry Examining Board for comment.