Dentist Who Shot Cecil the Lion Won't Be Charged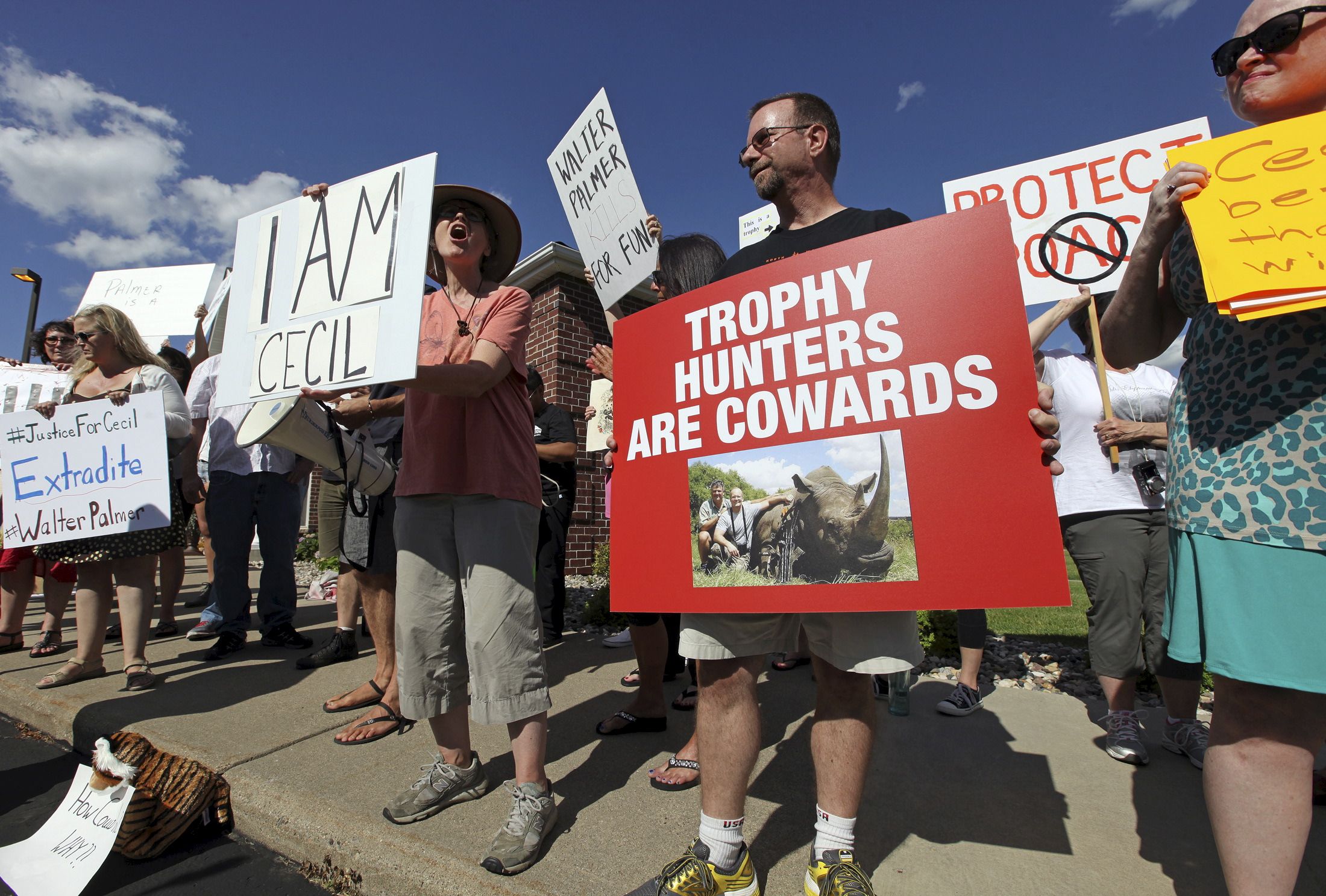 Walter Palmer, a Minnesota dentist who sparked international outrage after killing a locally famous lion named Cecil in western Zimbabwe, won't face charges in the country.
Since the July incident, officials in the country had suggested they wanted to extradite Palmer to face charges. But on Monday, Zimbabwean Environment Minister Oppah Muchinguri-Kashiri said Palmer's hunting papers were filed properly.
"We approached the police and then the prosecutor general, and it turned out that Palmer came to Zimbabwe because all the papers were in order," Muchinguri-Kashiri told reporters, according to Reuters.
Palmer shot the lion with a bow and arrow outside of Hwange National Park, before finishing it off with a rifle on July 1. He said in a statement in July that he wasn't aware the lion was a local favorite and was being tracked as part of a study by Oxford University researchers. He also said he "relied on the expertise of my local professional guides to ensure a legal hunt."
The local professionals could still be in trouble. Theo Bronkhorst, a hunter in Zimbabwe who accompanied Palmer, is "charged with breaching hunting rules in connection with the hunt in which Cecil was killed," according to Reuters. The owner of the game park adjacent to Hwange National Park is also charged with allowing an illegal hunt.