Denver Parks Dep't Rounding up and Killing Geese, Donating Meat to Needy Families
"[People] cannot sit on the grass because there's so much goose poop in the parks," said Scott Gilmore, deputy director of Denver Parks and Recreation.
Denver is dealing wit the city's growing goose population by rounding up the birds for slaughter and then donating the meat to needy local families.
The city's Parks and Recreation department says culling some of the estimated 5,000 geese who call the city home will improve the health of the park ecology.
"The geese populations within the city have just exploded," Parks and Recreation director Scott Gilmore told KDVR. "We get so many complaints about people coming out here with a blanket to sit on the grass, and they cannot sit on the grass because there's so much goose poop in the parks."
Goose guano is one of the biggest complaints Gilmore's department receives—roughly 5,000 pounds of it is generated daily. "That's 35,000 pounds of poop a week, 140,000 pounds a month!" Gilmore told the Denverite. "It all ends up in our streams and waterways."
In addition to being a nuisance, the poop can pose a health risk and pollute lakes and ponds.
The capture-and-kill program is being overseen by the U.S. Department of Agriculture's Wildlife Services division. USDA biologist Kendra Cross won't reveal where the birds are being processed, but says the meat is being distributed in the counties surrounding Denver, not within the city itself.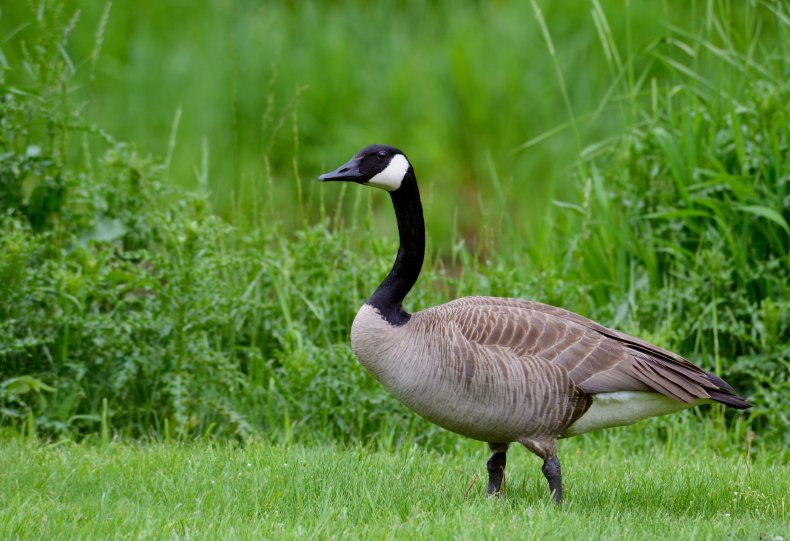 Not everyone is supportive of the strategy, however.
"I think supporting underprivileged people is noble, but killing wild geese to feed those, sounds ridiculous," Howard Turk, who lives near Washington Park, told CBS 4.
And retired University of Colorado biology professor Marc Bekoff says the plan won't work in the long run: "We will face this problem next year, as they faced in the past. Because once humans become part of the equation, in many cases they have to always be part of the equation."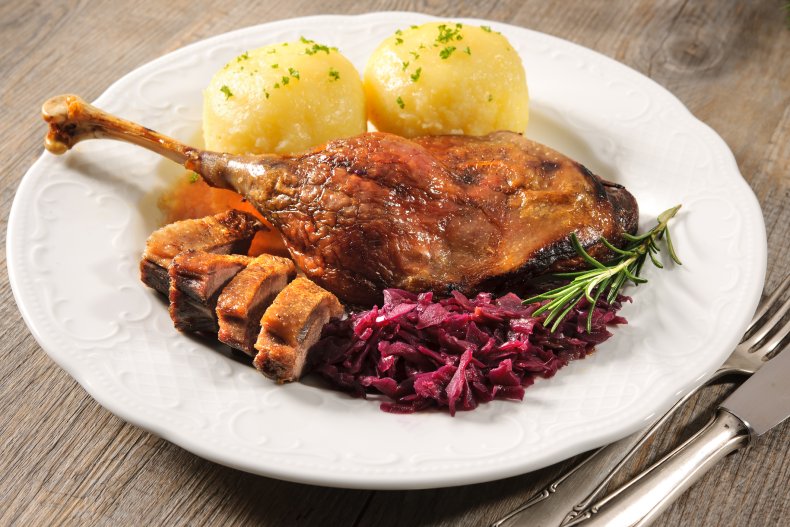 "We've removed a lot of the resident population," Gilmore said. "So, no matter what, it will take time for that resident population to grow back. So, we just have to manage that situation."
Parks and Rec has had another approach to stemming the tide: When migratory geese come to winter in Denver, the department unleashes a "Goosinator," a remote-controlled ATV designed to scare them away. The approach is intended to mimic geese's natural predators.
Since 2002, the city has also been coating goose eggs in cooking oil, which reportedly halts embryo development and has related in fewer births.