Denver Landlord to Pay Almost $700,000 After Refusing to Rent to Muslim Men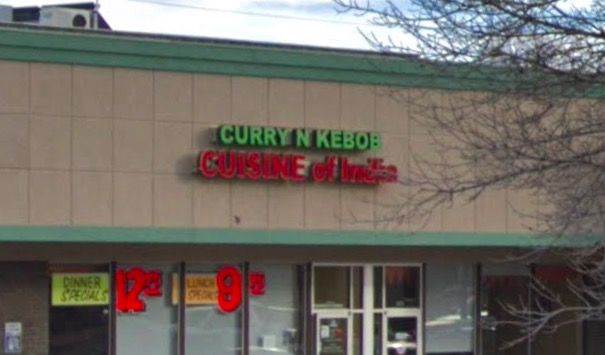 A Denver, Colorado, landlord has agreed to pay three men a total of $675,000 as part of a settlement after she was recorded telling her tenant to find an "American person" to sublet her property instead of a father and son, who were Muslim.
Rashad Khan, a Muslim, wanted to expand his Boulder, Colorado, restaurant Curry N Kebob into a space in Denver. However, when the current tenant, Craig Caldwell, told landlord Katina Gatchis of the sublet plans, he claimed Gatchis rejected the proposal because of Khan's religion. Almost a year after they were denied, Khan, his father, Zuned, and Caldwell were ready to go to trial over the alleged discrimination when the landlord agreed to settle.
Following the initial rejection of the sublet offer Caldwell recorded his next two interactions with Gatchis on his cell phone, and KUNC reported he asked the landlord if she needed an "American person."
"American person, I need," Gatchis told Caldwell, according to the recording, "good like you and me."
In the recording, Gatchis said, "this kind" — in reference to Khan and his father, who are of Bangladeshi and Muslim descent — are "very dangerous, extremely dangerous."
"She saw [my] name on a piece of paper and from that she made a decision about me," Kahn told KCNC. "She didn't even give me an opportunity to talk to her to show who I am."
After the rejection, the men filed a discrimination lawsuit, but the day before the jury selection was slated to begin in April, Gatchis agreed to settle.
Khan told the Denver Post that the settlement was a relief and that he and his dad wanted to know "that there's justice" and that Gatchis couldn't discriminate against them.
"Businesses in Colorado and across the country should know that these laws are on the books, they are highly enforceable, and that if they will discriminate, people will stand up against them and tell them it is wrong," Denver attorney Qusair Mohamedbhaia told the Denver Post.
Gatchis said Caldwell couldn't sublet to anyone without her permission, as per his original lease agreement, according to court documents obtained by the Associated Press. However, she acknowledged that she "unlawfully discriminated" against the Khans.
Khan, who moved to the United States when he was 11, said if he wasn't living in the United States, he wouldn't have the same life or freedoms. He added that he also wouldn't have the justice system that held Gatchis accountable for her actions.
"I wish it didn't have to come to this. Honestly, I just wish I was selling curry down the street right now. That would [have] been the ideal situation but this reaffirms my faith in my country, in Denver, and where we live," Kahn told KCNC.